NHTSA to Hold Public Hearing on Arc Airbag Problems Following Reports of Explosions, Injuries
September 21, 2023
By: Katherine McDaniel
Federal regulators will hold a public hearing next month, to review the extent of problems with ARC airbags and decide if they should be recalled, following reports of inflator explosions, which may pose a risk of serious and potentially life-threatening injuries.
The U.S. National Highway Traffic Safety Administration (NHTSA) has announced an ARC airbag recall public hearing, to be held on October 5. The agency will take comments on its initial decision on September 5, which indicated ARC Automotive, Inc. and Delphi Automotive Systems, LLC air bag inflators pose a significant safety risk to vehicle occupants and should be recalled.
ARC and Delphi Airbag Problems
The investigation into the airbags, manufactured by ARC and Delphi before 2018, followed multiple reports of injuries and at least one death. Officials warn that a manufacturing error can cause metal to block the airbag inflator opening, which may result in them overinflating and rupturing, spraying metal fragments into the vehicle's passenger compartment.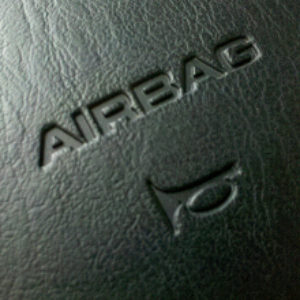 To date, the NHTSA is aware of at least seven confirmed ARC or Delphi airbag explosions in the United States. The agency is also aware of at least two confirmed airbag ruptures outside of the United States, which resulted in at least one death in Canada.
ARC manufactured approximately 41 million of the potentially defective airbag inflators from 2000 until January 2018, and Delphi manufactured approximately 11 million inflators from July 2001 until 2004.
The inflators were used to produce airbag modules in vehicles manufactured by 12 major automakers including:
BMW of North America, LLC
FCA US, LLC
Ford Motor Company
General Motors, LLC
Hyundai Motor America, Inc.
Kia America, Inc.
Maserati North America, Inc.
Mercedes-Benz USA, LLC
Porsche Cars North America, Inc.
Tesla Inc.
Toyota Motor North America, Inc.
Volkswagen Group of America, Inc.
ARC Recall Requested by NHTSA
The agency has called for ARC to recall approximately 67 million airbag inflators. However, ARC maintains that the inflators are not defective and has refused to do so, which has resulted in multiple automakers issuing the recalls themselves.
BMW issued a recall in 2017 of their model year 2017 X5 sDrive35i, X5 xDrive35i, X5 xDrive50i, X5 xDrive35d, and X5 xDrive40e vehicles, Ford issued a recall in 2017 of their model year 2017 Mustang and F-150 pickup vehicles, while Volkswagen issued a recall in 2022 of various model year 2016 Volkswagen and Audi vehicles.
General Motors has issued five separate recalls since 2018, impacting model year 2010 through 2011 Chevrolet Malibu vehicles, model year 2008 through 2017 Buick Enclave, GMC Acadia, and Chevrolet Traverse vehicles. The most recent General Motors airbag recall was issued in May and impacted nearly 1 million model year 2014 through 2017 Buick Enclave and Chevrolet Traverse vehicles, as well as model year 2017 GMC Acadia vehicles.
While the agency indicates that the manufacturer has since put in place new processes which would detect if debris is blocking the inflators, ARC and Delphi have already distributed approximately 52 million potentially defective parts.
ARC Airbag Inflator Recall Public Hearing
The NHTSA's public hearing to discuss the potential ARC airbag inflator recall will be held on October 5, 2023, at 9:30 a.m. in the West Atrium, U.S. Department of Transportation Building, 1200 New Jersey Avenue, S.E., Washington, DC. The public will have the opportunity to attend or present information and arguments on the inflator safety issue in person, or can view the meeting on the NHTSA's website.
Persons interested in attending or making oral statements at the meeting must register online (see announcement link above) by the end of the business day on September 22, 2023. They will receive an email from NHTSA.Communication@dot.gov on or about September 29, 2023 with additional event and attendance details, the agency indicates.
Those who are interested in submitting a written statement at the meeting must use docket number NHTSA-2023-0038 through the Federal eRulemaking Portal at https://www.regulations.gov/ before the close of business on October 20, 2023. They may also mail the statements to the Docket Management Facility: U.S. Department of Transportation, 1200 New Jersey Avenue SE, West Building Ground Floor, Room W12–140, Washington, DC 20590-0001, or fax them to 202–493–2251.
Takata Airbag Inflator Recalls
The circumstances behind the ARC and Delphi airbag explosions resemble those that led to recalls for nearly 100 million Takata airbag inflators worldwide since 2014, due to similar reports of explosions, injuries and deaths.
In the U.S., the recalls impacted approximately 67 million vehicles from more than 20 automobile manufacturers in what continues to be one of the largest and most complex series of recalls to ever be recorded in the U.S.
Officials indicate the issue with the Takata airbag inflators stems from the manufacturer's use of chemical ammonium nitrate to inflate the air bags when an auto accident occurs. The chemical can react to heat or humidity when exposed and breakdown, causing the chemical to breakdown inside its metal enclosure, and can result in an explosion of metal debris.
To date, at least 38 people have died worldwide and more than 400 have been injured due to the recalled Takata airbags.
A number of lawsuits have been filed in response to the series of Takata airbag recalls, and include claims of victims who suffered severe, life-changing or life-threatening injuries after the airbags exploded following an auto accident.
"*" indicates required fields