Punitive Damages in Actos Bladder Lawsuit Reduced to Maximum Allowed, Per Judge
October 28, 2014
By: Irvin Jackson
The landmark $9 billion punitive damage award returned in the first federal Actos bladder cancer trial has been reduced to just $37 million by the judge presiding over the case, who suggested that the appellate courts, or even the U.S. Supreme Court, may need to review the law to ensure that multi-billion dollar corporations are properly punished for acting in bad faith.
U.S. District Judge Rebecca Doherty rejected calls for a new trial by Takeda Pharmaceuticals and Eli Lilly, upholding the findings of a jury that the companies acted in reckless and wanton disregard because they knew that side effects of Actos could cause bladder cancer, yet failed to adequately warn the plaintiff, Terrance Allen, and the medical community.
While the jury award of $1.5 million in compensatory damages was left untouched, Judge Doherty did find that, by law, she must significantly reduce the $9 billion in punitive damages awarded to comply with prior court rulings regarding limitations imposed under the Due Process Clause of the United States Constitution.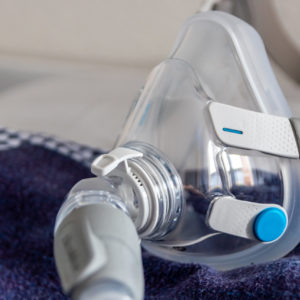 Did You Know?
Millions of Philips CPAP Machines Recalled
Philips DreamStation, CPAP and BiPAP machines sold in recent years may pose a risk of cancer, lung damage and other injuries.
Learn More
In an order (PDF) issued October 27, Judge Doherty directed Taketa to pay more than $27.5 million in punitives and Eli Lilly to pay more than $9.2 million in punitives.
According to reasoning outlined in a lengthy memorandum (PDF) issued to explain the reduction, the amounts represent the "highest level of punitive damages consistent with the Due Process Clause."
Judge Says Bad Behavior Was Clear
The Allen trial was the first in a series of federal "bellwether" trials scheduled before Judge Doherty, who is presiding over more than 3,500 Actos lawsuits that are centralized in the federal court system as part of an MDL, or Multi-District Litigation.
All of the complaints involve similar allegations that the drug makers placed their desire for profits before the safety of consumers by withholding important information about the link between use of the diabetes drug Actos and bladder cancer.
In reviewing the punitive damages awarded in the case, Judge Doherty found that it was not unreasonable, based on the evidence presented at trial, for the jury to find that $9 billion was necessary to send a sufficient message to the large corporate defendants, if the goal was to punish and deter similar conduct in the future.
"The Defendants' behavior did not merely endanger the health and safety of Mr. Allen; their conduct showed a total disregard of and for the general welfare and the health care system – more than 10 million, as of the time of the trial, had taken Actos without full knowledge of its risks – during the relevant period when Takeda and Lilly refused to warn their users and/or their physicians of the known risk of developing bladder cancer associated with the use of Actos," Judge Doherty wrote in the memorandum. "Takeda and Lilly withheld pivotal information from physicians, and in particular Mr. Allen's physicians, thus disabling the operation of the health care system serving diabetics."
Judge Doherty said the companies had a duty to warn the public of Actos side effects, but failed in order to maintain high profits at the expense of public safety.
"The record is replete with evidence to support a finding of callous disregard of and for Mr. Allen, as well as general human life and well-being, and a deliberate effort to conceal, obfuscate, and manipulate known relevant information from the very agency charged with regulating drug companies for the benefit of and in order to protect the public safety and welfare, and from the physicians who relied upon such information in order to perform their role within the health care system and public trust," she added.
"The evidence supports a conclusion Takeda and Lilly, in name of and in pursuit of profits reaching into the billions of dollars, chose to hide the information which would have allowed the FDA and the physicians to play their vital role to assess the risk and benefit of drugs, here Actos, in order to regulate and selectively prescribe in the manner contemplated by the system of health care, and in so doing Defendants knowingly condemned an identifiable, and significant segment of the population to increased risk of death and/or grave bodily harm."
Despite the findings, Judge Doherty acknowledged that there are limitations imposed on the Courts under the Due Process Clause of the U.S. Constitution, but pointed out that lower courts have not received instruction on how punitive damages in a case such as this should be assessed.
There is no rigid mathematical formula to help instruct juries, which leads to rulings like the $9 billion damages award, according to Judge Doherty. However, the memorandum points out that the Supreme Court has made it clear that a ratio between compensatory and punitive damages of 1:4 is close to the line of being excessive, suggesting that the ratio of 1:5,424 awarded for the punitive damages against Takeda, and 1:8,136 for Eli Lilly would likely not stand up to judicial review.
The jury's punitive damage award represented about one-third of the sales for Actos over a 12 year period, and Judge Doherty pointed out that such information should be a factor in deciding appropriate punishments for two companies that are valued at an estimated $40 billion.
"[T]his Court invites the Appellate Court, and, perhaps, the Supreme Court, to provide more particularized guidance as to these legal issues and in particular as to whether there is, in this day and age of multi-national, billion-dollar corporations, a constitutionally mandated mathematical upper limit for punitive damages awards when a jury has found, on substantial evidence, that those corporations have engaged in seriously reprehensible behavior."
Actos Litigation Status
Concerns about a potential link between Actos and bladder cancer emerged in 2010, leading to thousands of product liability lawsuits being filed nationwide against the drug makers by former users.
In addition to cases pending before Judge Doherty in the federal Actos MDL (Multidistrict Litigation), a large number of cases have been filed in various state courts throughout the country. About a half-dozen cases have gone before juries nationwide, with the drug makers having some success in a few individual cases. However, when juries have found that plaintiffs bladder cancer was caused by Actos, they have awarded substantial damages.
In May 2013, a California jury awarded $6.5 million in damages over Actos bladder cancer in a case brought by Jack Cooper, who was given an expedited trial date due to his grave health. However, following post-trial motions, that verdict was reversed after the state court judge excluded the plaintiffs' expert witness testimony.
A second trial was held in Maryland state court in September 2013, which resulted in a jury finding that Takeda failed to adequately warn about the risk of bladder cancer from Actos and awarding $1.77 million in damages. However, the case resulted in a defense verdict for the drug maker under a unique Maryland law, known as contributory negligence, as the jury also found that the plaintiff failed to exercise reasonable care for his own health, which nullified the negligence of the drug maker.
Most recently, a Pennsylvania state court jury awarded $2 million in damages to a woman diagnosed with bladder cancer following use of Actos.
Another trial is now underway in West Virginia state court, which is being closely watched by those involved in the litigation. While the outcomes of these early "bellwether" trials are not binding in other cases, they may ultimately influence an eventual Actos settlement agreement reached by Takeda and Eli Lilly to avoid facing verdicts from thousands of individual juries nationwide.
"*" indicates required fields