Bulk Pure Caffeine Ban Enacted by FDA Due To Overdose Concerns
April 16, 2018
By: Martha Garcia
Amid increasing concerns about the risk of caffeine overdose, federal regulators have banned the bulk sale of pure powdered and liquid caffeine as dietary supplements, indicating that the products pose an unreasonable risk of illness or injury. 
The FDA issued new guidance on April 13, banning bulk pure caffeine effective immediately. The guidance was announced in the Federal Register, without a draft version and without public comment.
The agency warned that the concentrated form of caffeine sold directly to consumers poses a serious risk and may be potentially toxic and lethal if taken in the right dose. The FDA also warned that consumers taking the product can easily take the incorrect dose by mistake.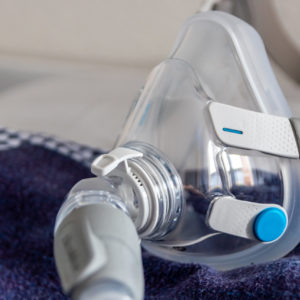 Did You Know?
Millions of Philips CPAP Machines Recalled
Philips DreamStation, CPAP and BiPAP machines sold in recent years may pose a risk of cancer, lung damage and other injuries.
Learn More
"[W]e are issuing this guidance without prior public comment because we have determined that prior public participation is not feasible or appropriate in light of the threat to the public health that is posed by pure and highly concentrated caffeine products, which have been linked to several deaths in recent years," the Federal Register notice states.
The guidance targets dietary supplements containing high concentrations of caffeine. The agency warned it is now illegal to sell concentrated caffeine in bulk in either form directly to consumers.
One half cup of concentrated liquid caffeine contains approximately 2,000 mg of caffeine. A single teaspoon of powdered pure caffeine contains approximately 3,200 mg of caffeine. For comparison, this is equal to 20 to 28 cups of coffee, a potentially toxic dose of caffeine that can cause serious side effects.
The FDA warned that less than two tablespoons of powdered pure caffeine can be deadly to most adults. Even smaller doses may be life threatening to children.
Concerns over the use of powdered caffeine has grown in recent years. In 2014, U.S. Senators called for a ban on powdered caffeine products, warning the powder had no "redeeming value." In 2014, the FDA also issued a warning concerning powdered caffeine after an Ohio teen died from an overdose of the product. An autopsy revealed the boy had lethal amounts of caffeine in his system, more than 70 micrograms per milliliter of blood.
In 2015 and 2016, the FDA issued warning letters to seven distributors of pure powdered caffeine.
The FDA called pure caffeine a "significant public health concern," putting consumers at high risk, especially if used excessively.
Pure caffeine is often sold online in bulk packages, making it easy for consumers to overdose unintentionally. Symptoms of caffeine overdose include feeling flushed, rapid heartbeat, vomiting, diarrhea, disorientation, and seizures.
"We know these products are sometimes being used in potentially dangerous ways," FDA Commissioner Scott Gottlieb said in a press release. "For example, teenagers, for a perceived energy kick, sometimes mix dangerously high amounts of super-concentrated caffeine into workout cocktails."
The recommended safe serving of concentrated caffeine is 200 mg of caffeine. This is equal to 1/16 teaspoon of pure powdered caffeine or 2.5 teaspoons of liquid caffeine.
Even when measuring out the products, consumers can take more than intended if they measure a heaping teaspoon or scoop, or even if they pack the scoop more tightly than planned.
So far, two overdose deaths are attributed to concentrated caffeine powdered. Both adults were considered otherwise healthy.
Pure caffeine is often sold online to consumers who do not have the correct measurement tools to ensure proper dosage. They may also be unaware of the risks of unintended overdoses.
Pure caffeine may also be confused for common household products. Liquid caffeine may be confused with water or vinegar and powered caffeine can be confused for flour or powdered sugar.
The new ban does not affect conventional foods that contain caffeine, like soda, prescription drugs, or over-the-counter medications.
"*" indicates required fields