Kidney Transplant Drug Rapamune (sirolimus) linked to Diabetes
May 30, 2008
By: AboutLawsuits
A study which will be published in the July issue of the Journal of the American Society of Nephrology indicates that Rapamune (sirolimus), an anti-rejection drug often given to kidney transplant patients, may increase the risk of diabetes.
Canadian researchers reviewed Medicare data for 20,000 individuals who received a kidney transplant between 1995 and 2003. Comparing the results of those treated with sirolimus to those treated with other anti-rejection drugs, the study found that sirolimus could increase the risk of diabetes between 36% and 66%.
Sirolimus, also known as rapamycin, is a relatively new immunosuppressant which is marketed under the trade name Rapamune by Wyeth. The drug prevents the body from rejecting the organ after a kidney transplant, and is often used in those with kidney transplants for hemolytic-uremic syndrome, which could reoccur in the transplanted kidney.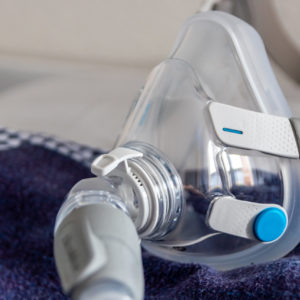 Did You Know?
Millions of Philips CPAP Machines Recalled
Philips DreamStation, CPAP and BiPAP machines sold in recent years may pose a risk of cancer, lung damage and other injuries.
Learn More
"We demonstrated a robust association between sirolumus and diabetes after transplantation in a large group of kidney transplant recipients," said Dr. John S. Gill of University of British Columbia, Vancouver. "The risk of diabetes was independent of other factors that are known to increase the risk of diabetes."
Diabetes is a serious health concerns, especially for those who have had a kidney transplant. The disease could lead to transplant failure.
"Further studies should be done to further clarify the risk of diabetes in sirolimus-treated patients," added Dr. Gill. This is the first large study which suggests a connection between Rapamune (sirolimus) and diabetes.
The study, which is entitled, "Sirolimus is Associated with New-Onset Diabetes in Kidney Transplant Recipients," is available on line.
>>RELATED INFORMATION: Rapamune Lawsuits
Lisa

February 26, 2011 at 2:41 pm

The pharmacutical companies and their drug pushing Doctors are getting rich. The highest death rate is over medicated, drug interactions. They give you a medication and than when you have side effect they give you more medications for the side effects.. my dad had a Liver transplant in 2007. Than was give medications that should not be given to him (rapamune, rafampin, etc) he was used as a g[Show More]The pharmacutical companies and their drug pushing Doctors are getting rich. The highest death rate is over medicated, drug interactions. They give you a medication and than when you have side effect they give you more medications for the side effects.. my dad had a Liver transplant in 2007. Than was give medications that should not be given to him (rapamune, rafampin, etc) he was used as a ginney pig . He suffered horrifically at the mercy of Doctors than had no remorse..... Kaiser Kills

Hannah

May 17, 2009 at 1:13 am

Received kidney transplant in July 2006. I was a non-diabetic lupus patient, was on dialysis for 4 years before the kidney transplant. Keeping about 10/ml of rapamune in the blood after transplant, I took 4mg of Rapamune the first year and gradually reduced to 3 mg and finally 2mg. The first and second year, the sugar level increased from about 100 (due to prednisone) to 123 (prednisone and rapamu[Show More]Received kidney transplant in July 2006. I was a non-diabetic lupus patient, was on dialysis for 4 years before the kidney transplant. Keeping about 10/ml of rapamune in the blood after transplant, I took 4mg of Rapamune the first year and gradually reduced to 3 mg and finally 2mg. The first and second year, the sugar level increased from about 100 (due to prednisone) to 123 (prednisone and rapamune). After 2.5 years, it started to go up. As of April 2009, my sugar level was 167 on fasting. Start to cut down calories(eat mostly veg and some lean meat) though I was never a big eater, exercise more than regular schedule, take Glipizide XL 5mg once a day. I also took cinnamon and bitter melon pills and do some acupressure on relevant acupuncture points. As on 13 of May 2009, my sugar level was 125 on fasting, but it shot up to 180 and 236 before and after a light breakfast just 3 days later. I'll continue to work on it...and report the progress. Note: I have been a small person about 114-118 Ib consistently. Never had cholesterol problem before transplant. It shot up after transplant - I was told it was due to Rapamune. Take 20mg lipitor after transplant to keep it around 185. It was about 240 before I took lipitor. Didn't think there is a better alternative besides Rapamune and Prograf for transplant patients.

Rapamune (sirolimus) Lawsuits — AboutLawsuits.com

May 30, 2008 at 8:33 pm

[...] the July 2008 issue of the Journal of the American Society of Nephrology a study linked the user of sirolimus to an increased risk of new-onset diabetes. Researchers reviewed data for 20,000 Medicare patients who received a kidney transplant between [...]
"*" indicates required fields