Open Recalls Impact Many Uber, Lyft Rideshare Vehicles On U.S. Roadways: GAO Report
June 20, 2023
By: Stephanie Yanovich
A recent report by federal officials indicates that many rideshare vehicles are on U.S. roadways with open safety recalls, including urgent "Do Not Drive" designations that have been issued due to serious hazard risks, such as engine fires and airbag failures, which could endanger passengers.
The U.S. Government Accountability Office (GAO) released a vehicle safety report last month, containing information on how many vehicles operated by Uber, Lyft, and other rideshare companies have one or more open safety recalls. This means the vehicles were subject to a recall, but the owner never addressed or repaired the problem.
According to the report, 1 in 6 rideshare vehicles nationwide operate with at least one open safety recall. That ratio is higher in some regions like Texas, where 1 in 5 rideshare vehicles have at least one open safety recall.
Uber and Lyft Vehicle Safety Concerns
The GAO report aligns with prior data outlining widespread problems with unfixed recall in Uber and Lyft vehicles.
In 2019, a Consumer Reports study found highlighted the widespread problems with rideshare vehicles being operated with unfixed safety recalls, including deadly Takata airbag inflators, millions of which have been recalled in recent years due to the risk of airbag explosions that have killed several vehicle occupants.
According to a report issued by the commercial web-based service CARFAX in 2020, overall there are almost 60 million vehicles on U.S. roadways with open safety recalls, including potential engine issues that can cause vehicle fires. This figure includes rideshare vehicles, which comprise roughly 2 million cars nationwide.
In this new study, the GAO obtained confidential data from Uber and Lyft, which represent the vast majority of the U.S. rideshare market. The data included vehicles that completed at least one passenger trip between in August 2022. For each vehicle, the data included the state where the vehicle was registered and a unique vehicle identification number (VIN), among other information.
The GAO then searched those vehicles for open safety recalls using online search tools from NHTSA and CARFAX. Manufacturers must provide vehicle owners with written notification of the recall, a description of the potential hazards, and how to repair or remedy the problem. The NHTSA also monitors the percentage of vehicles affected by safety recalls.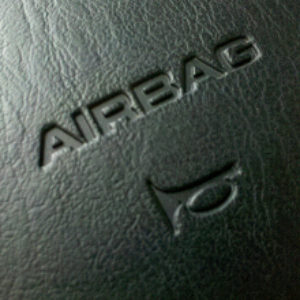 According to the findings, the GAO reports that 16% of rideshare vehicles nationwide that operated between August 2022 and December 2022 had an open safety recall. In some regions like Texas, the corresponding percentage was as high as 20%.
Additionally, about 0.6% of the affected open recall rideshare vehicles, roughly 2,000 nationwide, had "Do Not Drive'' recall classifications. This status is reserved for vehicles with the most critical safety hazards, including potential airbag ruptures, seatbelt detachments, and engine fires. The NHTSA urges drivers with "Do Not Drive" recalled status vehicles not to drive them until they make the needed repairs.
The GAO report also notes that federal law does not require private vehicle owners, including rideshare drivers, to remedy open safety recalls. Rideshare passengers also can't easily discern if the vehicle transporting them is subject to an open safety recall since they don't have access to their drivers unique VIN number.
In interviews conducted for the report, Uber and Lyft indicated they suspend vehicles with open "Do Not Drive" recall notices from their platform until the recall is remedied, share recall notices with contracted drivers, and include statements in their terms of service that drivers must monitor and repair any open safety concerns.
They also stated they participate with NHTSA's bi-annual safety recall awareness program, which uses targeted social media ads and commercials to raise nationwide vigilance about vehicle safety recall repairs.
"*" indicates required fields