Rheumatoid Arthritis Drugs Do Not Increase Cancer Risk According to New Research
October 29, 2008
By: AboutLawsuits
New research suggests that Enbrel, Remicade, Humira and other biologic TNF-blockers widely used to treat rheumatoid arthritis do not appear to cause cancer, which has been a concern associated with the drugs.
Researchers from the Spanish Foundation of Rheumatology presented data at the American College of Rheumatology's annual meeting in San Francisco this week.
They evaluated data from two Spanish databases involving more than 4,500 rheumatoid arthritis patients treated with TNF blockers, concluding that there is no association between the use of the biologics and an increased risk of developing cancer.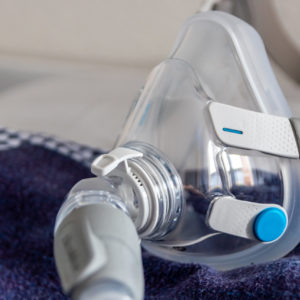 Did You Know?
Millions of Philips CPAP Machines Recalled
Philips DreamStation, CPAP and BiPAP machines sold in recent years may pose a risk of cancer, lung damage and other injuries.
Learn More
Remicade, Enbrel and Humira are the most commonly used medications that are part of the class of drugs known as Tumor Necrosis Factor (TNF) Blockers. They are used to treat Juvenile Idiopathic Arthritis (previously known as Juvenile Rheumatoid Arthritis), Crohn's disease and other immune system disease.
Prior studies have indicated that the use of the drugs could increase the risk of certain types of cancer, such as lung cancer and blood cancers.
Spanish researchers compared data for patients who were treated with TNF antagonists to those who did not receive the drugs, and found that the overall rate of cancer between the two groups was very close. When adjusting for age, sex and other factors, the difference was only .92%, leading the researchers to conclude that there is no association between the arthritis drugs and cancer.
In June 2008, the FDA issued an early communication about an ongoing safety review they are conducting of TNF blockers involving a possible connection with the development of lymphoma and other cancers in children and young adults. Although the early communication did not draw any conclusions about the association between the Remicade, Humira, Enbrel and cancer, the agency indicated that about 30 children using the drugs have reported developing cancer over the past 10 years.
At the time they issued the early communication, the FDA indicated that it would likely take until the end of this year before any conclusions or recommendations were released.
In September 2008, the FDA did add a "black box" warning to the drugs as a result of a different safety concern involving an increased risk of serious fungal infections. Between 1998 and 2008, the agency has received 241 reports of fungal infections known as histoplasmosis, and 45 of those cases resulted in death. The black box warning was added because many cases were going undiagnosed at first, which was delaying antifungal treatments.
Michael

September 9, 2014 at 9:49 am

All of you need to see nutritionists and/or naturopaths. Once you get your nutrition straight then your body, including your immune functions, will be as good as they are going to get, without extra intervention. If after getting your diet corrected with proper nutrition and supplements and exercise, stick with the program for at least 6 months to see haw many of your chronic problems disappear. P[Show More]All of you need to see nutritionists and/or naturopaths. Once you get your nutrition straight then your body, including your immune functions, will be as good as they are going to get, without extra intervention. If after getting your diet corrected with proper nutrition and supplements and exercise, stick with the program for at least 6 months to see haw many of your chronic problems disappear. Physical activity is a must for you to be as fit as you can be. Irreversible changes may have happened to your body already, but nutrition and exercise can get you to be your best. Do this while working with your doctors and other healthcare professionals. If they don't agree that you need to do this, then find healthcare professionals who understand that nutrition is the first step on the road to health. You do not need to see any healthcare professional that doesn't agree how important nutrition is. Follow your doctor's counsel on what meds you should or shouldn't be taking while getting back into a healthy state and what exercises are appropriate for your state of health. You all have to do this, Good Luck and Good Health. Michael

Charles

March 28, 2013 at 11:01 pm

In 2009 my wife was diagnosed with RA. After trying several other unsuccesful medications for RA, her rhumatologist suggested bilogic treatments. She tried Humera and SIMPONI. She did have some improvement but not wonderful. Then the Dr put her on Embril for about six months. Better, but she still had a lot of swelling in the hands and pain. Finally the Dr. moved here to Orencia and they 'pushed' [Show More]In 2009 my wife was diagnosed with RA. After trying several other unsuccesful medications for RA, her rhumatologist suggested bilogic treatments. She tried Humera and SIMPONI. She did have some improvement but not wonderful. Then the Dr put her on Embril for about six months. Better, but she still had a lot of swelling in the hands and pain. Finally the Dr. moved here to Orencia and they 'pushed' the start up with a two week interval between the first and second infusion. On the third infusion she became very ill and continued to get worse until I took her to the ER where she was diagnosed with Large Diffuse B Cell Lymphoma. After more than half a year of R+CHOP the oncologist pronouced her in remission but she was having severe neuropathy in her lower limbs that continued to get worse. Finally, after changing treating facility she was diagnosed with a reocurrence of Lymphoma, this time in her CNS. While the Drs claim there is little to connect biologics with lymphoma I am very suspcious. We know of no relatives in her family that have had cancer much less lymphoma. I would recommend that anyone considering these types of medications to beware, do your research, and perhaps look for other potientially less dangerous treatments....

Lori

May 9, 2011 at 6:36 pm

I was on Humira and Enbrel for a total of one year. I now have stage 1 kidney disease and a tumor on my liver that I am currently waiting for a diagnosis of cancer or not. Until I started using these medications my liver and kidneys were fine, now I have to start preparing for the possible outcomes of my illness.

jeannine

April 13, 2011 at 1:01 am

i went on enbrel about 5 yrs ago for severe R/A icouldnt open a door knob ! although the enbrel work and i had better movement an less pain i got kidney cancer T2 i had to have it removed i could of died from it now I am not taking it 2 21 11 was when i lost my kidney to enbrel my m d is sure its from enbrel the urologist said no hmmm......i also have read this situation happened to someone els[Show More]i went on enbrel about 5 yrs ago for severe R/A icouldnt open a door knob ! although the enbrel work and i had better movement an less pain i got kidney cancer T2 i had to have it removed i could of died from it now I am not taking it 2 21 11 was when i lost my kidney to enbrel my m d is sure its from enbrel the urologist said no hmmm......i also have read this situation happened to someone else and they won their law suit so im going after mine I refuse to die from taking enbrel I only have 1 kidney left trigosamine is where im goin next its 30 dollars a month its so pose to headedrelubricate ur joints and build cartlidge

D Whitworth

January 17, 2011 at 3:52 am

I was on humira for 5 months. Nov. 2010 i was diagnosed with pustular psoriasis. My derm said it was drug induced from the humira. I have it all over. Its awful and I am almost bald because of it. I have ointments that cost up to 850.00 for a 6oz tube. Have been having ubv light treatments. Nothing seems to work. I thought my life was bad with ra. This makes it even worse. My doctor never[Show More]I was on humira for 5 months. Nov. 2010 i was diagnosed with pustular psoriasis. My derm said it was drug induced from the humira. I have it all over. Its awful and I am almost bald because of it. I have ointments that cost up to 850.00 for a 6oz tube. Have been having ubv light treatments. Nothing seems to work. I thought my life was bad with ra. This makes it even worse. My doctor never mentioned the possibility of this and told me as far as cancer from it that she has never seen anyone that got cancer from humira and it is extremely rare. Yes cancer would be worse but im afraid of what is going to happen next. I have been off the humira since Nov but im still terrified of what next. Im only 41 and have to work and my children depend on me.

Mary

November 16, 2010 at 9:42 pm

I also have taken enbrel and I also get infections very easily, first started in my fingers, I have had an infection where I had to have a pick line put in because treatment was to strong for my veins that was in 2004. I continue to get infections my latest cdifficele to much antibiotic in my system. I continue to have serious bouts with the diarrher.The latest I now have shingles on the ight si[Show More]I also have taken enbrel and I also get infections very easily, first started in my fingers, I have had an infection where I had to have a pick line put in because treatment was to strong for my veins that was in 2004. I continue to get infections my latest cdifficele to much antibiotic in my system. I continue to have serious bouts with the diarrher.The latest I now have shingles on the ight side my face.I truely believe that Enbrel plays a great part in my infections and believe that they should be Sued. This is not fun for me and it sounds like it is not fun for you !!!!.

Ashley

November 13, 2010 at 7:24 pm

I have been in remission from AML since April of this year. Now I have RA. and possible ILD (lung disease). I am scepticle of taking embrel for my RA because of the re-occurance of luekemia. What i have read so far, embrel Does cause other cancers. Am I right for being sceptacle to use this medication, and is there anything out there that would be safe and make me feel better? Doctor is tryi[Show More]I have been in remission from AML since April of this year. Now I have RA. and possible ILD (lung disease). I am scepticle of taking embrel for my RA because of the re-occurance of luekemia. What i have read so far, embrel Does cause other cancers. Am I right for being sceptacle to use this medication, and is there anything out there that would be safe and make me feel better? Doctor is trying to come up with a med that I can safely use, I just feel it is taking too long. thanks, ahsley

Evelyn

August 12, 2010 at 8:46 pm

I had been taking enbrel for years, 2004 -2008? I developed a chronic severe fungal infection and nearly died. I no longer can take my Rhuematoid Arthritis medicine because it may wake up and or reactivate the fungal in fection in my lung commonly called Valley Fever. My RA is severe and I am getting more and more crippled. I live in pain all day every day. Valley Fever dammaged 60% of my right l[Show More]I had been taking enbrel for years, 2004 -2008? I developed a chronic severe fungal infection and nearly died. I no longer can take my Rhuematoid Arthritis medicine because it may wake up and or reactivate the fungal in fection in my lung commonly called Valley Fever. My RA is severe and I am getting more and more crippled. I live in pain all day every day. Valley Fever dammaged 60% of my right lung and will always be lodged in my lung watting to attack me again should my immune system allow. My doctor never told me nor did the enbrel company about the risk of a severe infection. I would have moved out of the area I live for the risk is high here. I could have moved and not grown crippled!

catherine

October 19, 2009 at 7:55 pm

I got Breast Cancer on 9/01 I have been on Enbrel 1998 I got CANCER from Enbrel
"*" indicates required fields