Another Thanksgiving Romaine Lettuce Recall Issued After E. Coli Outbreak Detected
November 25, 2019
By: Russell Maas
For the second year in a row, federal health officials have announced a recall of romaine lettuce around the Thanksgiving holiday, warning families throughout the U.S. to avoid products grown in certain regions of California, which may have been linked to dozens of reports involving E. coli food poisoning.
The U.S. Centers for Disease Control and Prevention (CDC) issued a Food Safety Alert on November 22, indicating that health officials in several states are investigating an E. coli ourbreak linked to romaine lettuce harvested from the Salinas, California region.
At least 40 reports of food poisoning involving E. coli O157:H7 infections have been linked to the romaine in 16 different states, resulting in at least 28 cases severe enough to require hospitalization.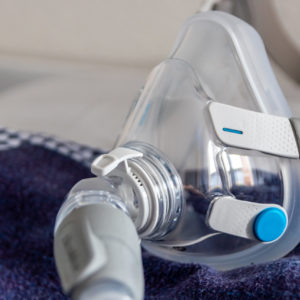 Did You Know?
Millions of Philips CPAP Machines Recalled
Philips DreamStation, CPAP and BiPAP machines sold in recent years may pose a risk of cancer, lung damage and other injuries.
Learn More
The advisory was issued days before the Thanksgiving holiday, after the U.S. Food Safety Inspection Service (FSIS) announced a Class I romaine lettuce recall on November 21, impacting more than 75,000 pounds of salad products that contain meat or poultry, because the lettuce ingredient may be contaminated with E. coli O157:H7.
Through epidemiologic and trace back investigations, CDC and FSIS officials were able to determine the likely source of the E. coli infection originated from romaine lettuce products grown in the Salinas, California region. However, a common grower, supplier, distributor, or brand of romaine lettuce has not yet been identified.
The advisory includes whole heads of romaine, hearts of romaine, and packages of precut lettuce and salad mixes which contain romaine, including baby romaine, spring mix, and Caesar salad grown in the region.
To date, illnesses have been reported in Arizona, California, Colorado, Idaho, Illinois, Maryland, Michigan, Minnesota, Montana, New Jersey, New Mexico, Ohio, Pennsylvania, Virginia, Washington and Wisconsin.
Officials warn consumer to immediately stop eating any romaine products with a label indicating the growing region "Salinas" and for retailers and restaurants to immediately stop serving or selling the impacted romaine lettuce products to prevent the spread of E. coli infections. Suppliers, distributors, and others in the supply chain are being instructed by the CDC to not ship or sell romaine harvested in Salinas, California.
If the label says "Salinas", or consumers are unsure of the growing region, the products should be thrown out. Consumers should wash and sanitize drawers or shelves in refrigerators where romaine lettuce was stored to prevent potential cross contamination.
This is the second Thanksgiving holiday in a row where an E. coli outbreak involving romaine lettuce products prompted officials to issue a "Do not eat" advisory. On November 20, 2018, CDC officials issued an advisory for Americans to stop eating romaine lettuce products following reports of E. coli illnesses.
It took officials more than a month of traceback investigations and sampling strains of E. coli in sickened consumers to identify the source of the contamination on December 20, 2018, after discovering a similar strain of E. coli in a sediment sample collected from an agricultural water reservoir on Adams Bros Farming Inc., farm in Santa Maria, California where romaine lettuce products were grown and distributed nationwide.
By the time the source of contamination was discovered, 59 people across 15 states had fallen ill with E. coli, resulting in at least 23 hospitalizations. Two of those hospitalized developed a type of kidney failure from the infection that can cause severe adverse health consequences.
E. coli is a foodborne bacteria that lives in the intestines of people and animals and can become pathogenic, causing severe bowel pain and diarrhea when exposed outside of the human intestinal tract. The bacteria are commonly transmitted through contaminated water or uncooked food, or through contact with animals and infected persons.
Typically, E. coli symptoms cause mild to severe diarrhea and abdominal cramps, bloody stools, and sometimes minor fevers lasting between five and 10 days. Individuals such as young children or the sick and elderly may be affected more because of a weakened immune system that if left untreated could develop into Hemolytic Uremic Syndrome (HUS), which could lead to kidney failure and even death.
Consumers are being asked to contact their healthcare provider immediately if they believe they are experiencing any E. coli related symptoms, or if they believe they may have consumed the impacted products.
Joe

December 5, 2019 at 8:47 pm

I think I maybe have been infected by the e. Coli. This was a few weeks back and I haven't been to the doctor but I have been having cramps and I had diarrhea for a few days after eating the salad.
"*" indicates required fields