Romaine Lettuce E. Coli Illnesses Have Sickened Over 102 in 19 States, As Two Other Leafy Greens Outbreaks Surface
December 13, 2019
By: Martha Garcia
More than 100 people nationwide were sickened as part of an E. coli food poisoning outbreak linked to Romaine lettuce, which was recalled just days before the Thanksgiving holiday last month.
The FDA issued a statement on December 12, indicating that together with the U.S. Centers for Disease Control and Prevention (CDC), investigators are closing in on the source of the Romaine lettuce outbreak. However, the agencies are also tracking two other E. Coli outbreaks at the same time.
Officials are also investigating illnesses linked to Fresh Express Sunflower Crisp chopped salad kids, as well as another group of illnesses involving romaine lettuce sold at an unidentified restaurant chain. While they are currently treating the three outbreaks as separate events, they may be linked to a single grower.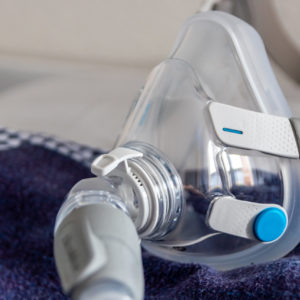 Did You Know?
Millions of Philips CPAP Machines Recalled
Philips DreamStation, CPAP and BiPAP machines sold in recent years may pose a risk of cancer, lung damage and other injuries.
Learn More
In a CDC outbreak update issued on December 4, that agency indicated that in only one week after the Thanksgiving holiday, the number of people affected by food poisoning infections from romaine lettuce rose dramatically.
Just prior to Thanksgiving, the CDC issued an update that indicated roughly 40 people from 16 states were part of the outbreak. However, in the most recent update, the number of cases rose to 102 people from 23 different states, including nearly 60 cases that resulted in hospitalization.
Illnesses have been reported in Arizona, California, Colorado, Florida, Idaho, Illinois, Iowa, Maryland, Michigan, Minnesota, Montana, Nebraska, New Jersey, New Mexico, North Carolina, Ohio, Oregon, Pennsylvania, South Dakota, Texas, Virginia, Washington, and Wisconsin. The infections have led to 58 hospitalizations, including 10 people who developed Hemolytic Uremic Syndrome (HUS), a type of kidney failure. So far, no deaths have been reported.
The Fresh Express salad kit outbreak has sickened eight people in three states, and resulted in three hospitalizations. No data was provided on the outbreak linked to the unidentified restaurant chain.
"Because of the expansive nature of these outbreaks, our investigation remains a complicated work in progress, and it is too soon to draw definitive conclusions," the FDA statement notes. "The FDA, CDC and our state partners have identified a common grower between each of the outbreaks, which is a notable development."
Investigators have also determined, using epidemiological and trace back research, the tainted romaine lettuce was harvested from the Salinas, California, growing region. Romaine grown hydroponically, or labeled as "indoor grown," does not appear to be involved in the outbreak, according to investigators.
The CDC warned consumers not to eat any romaine grown in the Salinas area. If consumers have romaine in their refrigerators with packages that indicate it was grown in Salinas, they should throw it away immediately and do not eat it. This includes all dates and brands of romaine lettuce grown in the Salinas region.
Most romaine lettuce products are labeled with the harvest location, showing where they are grown. If the lettuce package does not include a growing region do not eat it, and throw it away, the CDC recommends. If the salad you plan to buy at the store does not list a growing region, do not buy it.
Make sure to wash and sanitize drawers and shelves in refrigerators where romaine lettuce was stored to prevent illness, the CDC advises.
E. coli is a foodborne bacteria that can lead to severe illness, including intestinal pain and diarrhea. It is commonly transmitted through contaminated water and uncooked food. People typically become sick from E. coli within 2 to 8 days of ingesting the bacteria.
Most people will begin to recover from infection within two weeks after receiving treatment from their doctor. However, some people with weakened immune systems may be more severely affected. Left untreated it can lead to kidney failure and even death.
This romaine lettuce outbreak is caused by the same strain of E. coli that caused romaine and leafy greens outbreaks in 2017 and 2018.
"*" indicates required fields