Roundup Verdict of $20.5M For California Groundskeeper To Stand, After Bayer Declines To Pursue Supreme Court Review
March 22, 2021
By: Irvin Jackson
Bayer indicates it will not ask the U.S. Supreme Court to review a $20.5 verdict awarded to a California groundskeeper, over failure to warn about the risk of non-Hodgkins lymphoma (NHL) from Roundup, allowing the "bellwether" outcome to stand in the first claim that went before a jury in August 2018.
More than 125,000 Roundup lawsuits have been filed against Bayer and it's Monsanto unit, each raising similar allegations that information has been withheld for decades about the cancer risk associated with glyphosate, which is the active ingredient in the controversial weedkiller.
A claim filed by DeWayne Johnson in California state court was the first to reach a jury nearly three years ago, after a judge granted an expedited trial date due to Johnson's grave medical prognosis.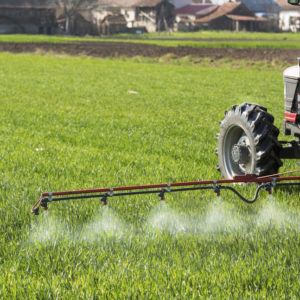 Although Monsanto had maintained it's product was safe, after weeks of evidence detailing the link between Roundup and non-Hodgkins lymphoma, a state court jury returned a landmark verdict of $289 million, including $250 million in punitive damages, which were intended to punish the company for disregarding the health and safety of consumers.
Following post-trial motions, the judge presiding over the case reduced the Roundup damage award to $78 million, upholding the full amount of the $38 million in compensatory damages awarded, but reducing the punitive award to about $39 million. However, a California appeals court further reduced the total Roundup verdict to $20.5 million, which will now stand as the final judgment, after the manufacturer decided not to ask the U.S. Supreme Court to review the claim.
According to a report by Bloomberg News, Bayer recently indicated it will reserve a petition for the Supreme Court to review a Roundup claim in another case on appeal in the federal court system, which is currently pending review by the U.S. Court of Appeals for the 9th Circuit.
While the company continues to appeal the massive verdict in that case and another California state court claim that previously went to trial, Bayer is continuing to negotiate Roundup settlements as part of an ongoing effort to avoid the need for thousands of individual cases to go before juries nationwide.
Bayer previously indicated it reached agreements to settle Roundup cases filed by about 88,500 of the 125,000 claims filed nationwide, which are expected to cost the manufacturer about $9.6 billlion.
The company has also attempted to limit its liability in future case, by proposing a Roundup class action settlement that would provide an additional $2 billion for individuals diagnosed with non-Hodgkins lymphoma over the next four years. However, even that is unlikely to end Bayer's liability exposure, as former Roundup users may be diagnosed with non-Hodgkins lymphoma long after last exposure to the weedkiller, which critics argue still does not carry adequate warnings and safety instructions.
"*" indicates required fields