Settlements Continuing For Roundup Non-Hodgkins Lymphoma Cases, Bayer Report
March 03, 2021
By: Irvin Jackson
Bayer indicates that it has settled or otherwise resolved nearly 90,000 claims involving non-Hodgkins lymphoma from Roundup, but the company continues to face tens of thousands of lawsuits pending in courts nationwide, and will likely continue to face new claims as individuals diagnosed with cancer come forward.
In an annual report (PDF) released last week, Bayer indicates Roundup settlement agreements cover 88,500 of the estimated 125,000 claims the manufacturer disclosed last year.
While the number of lawsuits is continuing to grow, Bayer says the company remains hopeful it will be able to resolve all lawsuits over the failure of its Monsanto subsidiary to warn about the risks associated with the glyphosate-based weed killer for a total of about $9.6 billion.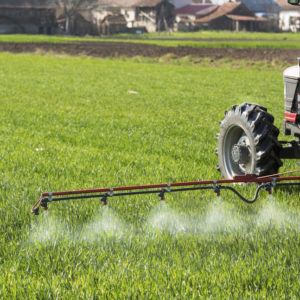 In June 2020, Bayer reported it would pay more than $10 billion in Roundup settlements, indicating at the time that deals were expected to resolve about 75% of the 125,000 pending cases. Last month, the company added another $2 billion to the total price tag in expectation of resolving any future Roundup cancer claims not yet filed.
Since 2016, the Roundup litigation pending throughout the federal court system has been centralized as part of a multidistrict litigation (MDL) in the Northern District of California, where U.S. District Judge Vince Chhabria has presided over coordinated discovery and early "bellwether" trials involving cases that were originally brought in California.
Each of the lawsuits raise similar allegations, indicating Bayer's Monsanto unit failed to warn consumers exposure to Roundup may cause non-Hodgkins lymphoma. While Bayer initially indicated it would defend each of the claims at trial, after a series of massive verdicts returned in early trials in 2019, the manufacturer engaged in attempts to settle the Roundup cases with the help of a court appointed mediator.
"Monsanto continues in its efforts to reach settlement in a substantial number of the outstanding claims in the coming months," Bayer said in the annual report. "Monsanto may withdraw from the various settlement agreements if certain eligibility and participation rates are not satisfied. Plaintiffs who opt out of a settlement have the right to pursue their claims separately against the company."
Under terms of the Roundup settlement, Monsanto will also seek permission from the EPA to include information on the weed killer label about the link between Roundup and non-Hodgkins lymphoma, as well as a link to information about whether exposure causes the cancer.
Bayer has also attempted to limit its liability for future cancer cases, by proposing a settlement fund that would provide $2 billion in payments over the first four years. After this initial period expires, the parties may seek to extend the settlement, with additional funding provided above the initial $2 billion for additional claims that may be presented.
"*" indicates required fields