Roundup Cancer Claims Near 10,000 Bayer Tells Investors
November 15, 2018
By: Irvin Jackson
The number of Roundup cancer lawsuits filed against Bayer and it's Monsanto subsidiary over the past few months has increased sharply, following a massive verdict returned by a California jury in the first case to reach trial over the summer.
In an interim earnings report for the third quarter of 2018, Bayer told investors on Tuesday that it now faces at least 9,300 filed claims nationwide, each involving similar allegations that exposure to Monsanto's Roundup weedkiller caused agricultural workers, landscapers and farmers to develop non-Hodgkin's lymphoma, a form of cancer.
That represents a near doubling in the number of cases since Bayer acquired Monsanto for $63 billion in June, and a continuing increase from the roughly 8,000 claims pending at the end of the prior quarter.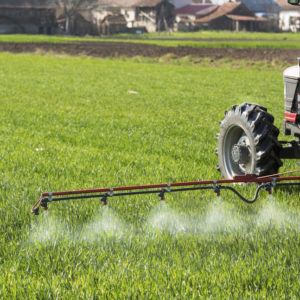 More consumers and families have learned about the link between Roundup and cancer amid media coverage of the California claim, which involving a former school groundskeeper who received an early trial date because he is dying of cancer
The jury initially awarded $289 million in damages, including $39 million in compensatory damages and another $250 million in punitive damages designed to punish Monsanto for recklessly withholding information from consumers about the cancer risk with Roundup.
While Bayer and Monsanto pushed for a new trial due to the size of the award, the state court judge presiding over the claim upheld the compensatory damage award and reduced the punitive damages to an equal amount, entering a judgment of $78 million in the case late last month.
With a constant stream of news coverage surrounding the verdict and similar Roundup cancer claims being pursued nationwide, the size of the litigation continues to increase at a rapid rate.
"Plaintiffs claim, inter alia, that Monsanto's glyphosate-based herbicide products are defective and that Monsanto knew, or should have known, of the risks allegedly associated with such products and failed to adequately warn its users," the report notes. "Additional lawsuits are anticipated."
The company's report indicates that most of the cases are filed in state courts in Missouri, Delaware and California. However, a number are filed at the federal level as well.
The federal claims are centralized as part of a multidistrict litigation (MDL) before U.S. District Judge Vince Chhabria in the Northern District of California.
Given similar questions of fact and law, pretrial proceedings have been consolidated before Judge Chhabria for coordinated discovery and a series of early "bellwether" trials, which are designed to gauge how juries may respond to certain evidence and testimony that is likely to be repeated throughout the litigation. A number of cases originally filed in California are set to go before juries starting in February 2019.
Bayer has decided to get rid of the Monsanto name as part of the acquisition, but reports suggest that the company is not planning to negotiate potential Roundup settlements. Bayer, which finalized its purchase of Monsanto this summer, says it intends to defend itself against all of the claims.
"*" indicates required fields