Roundup Cancer Trial Ends in Defense Verdict in Missouri Court
May 25, 2023
By: Irvin Jackson
A St. Louis jury has returned a defense verdict in the latest trial alleging that Roundup caused cancer, involving claims that spraying the controversial weedkiller while gardening resulted in non-Hodgkins lymphoma.
The Roundup lawsuit was filed by Sharlean Gordon, and is one of more than 90,000 claims that have been brought against Monsanto in recent years, each involving similar allegations that consumers were not adequately warned about the cancer risks associated use of the widely marketed weedkiller.
After getting hit with a series of massive verdicts in 2018 and 2019, Monsanto has agreed to pay billions in Roundup settlements to resolve individual claims. However, thousands of lawsuits were left unresolved and new claims continue to be filed as former users of Roundup are diagnosed with non-Hodkins lymphoma years later.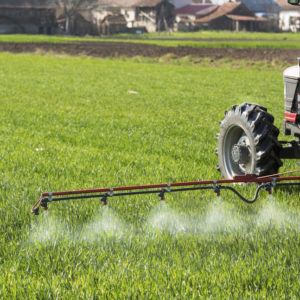 Gordon was diagnosed with non-Hodgkin's lymphoma at the age of 39, maintaining at trial that her diagnosis was directly caused by exposure to the chemicals in Roundup, pointing to a series of studies and evidence uncovered in recent years that glyphosate increases the risk of cancer. Gordon indicates she applied Roundup using spray bottles with her stepfather as a child, and sought $36 million in damages.
Following a multi-week trial, a St. Louis County jury returned a defense verdict on Tuesday, determining that Monsanto and its parent company, Bayer, can not be held liable for Gordon's injuries.
While the outcome of Gordon's trial will not have any binding impact on other claims, it was being closely watched to help gauge how juries in Missouri may respond to certain evidence and testimony likely to be repeated throughout the litigation.
Most of the remaining cases against Monsanto are currently pending in the state courts of Missouri, where the manufacturer's U.S. headquarters are located and it remains a major employer. However, additional trials are expected to begin this year in Florida and California state courts.
In addition to the state court litigation, hundreds of claims are currently centralized in the federal court system before U.S. District Judge Vince Chhabria in the Northern District of California, where several large waves of claims are being prepared for remand to different federal district court for trial.
"*" indicates required fields