Roundup Class Action Settlement Objection Will Not Be Considered by U.S. Supreme Court
May 17, 2023
By: Irvin Jackson
The U.S. Supreme Court has declined to consider an appeal that sought to challenge a $39 million Roundup class action settlement, which will include a $14 million contribution to non-profit organizations after class members are compensated.
Bayer and its Monsanto subsidiary have faced more than 120,000 Roundup lawsuits in recent years, primarily involving claims brought by former users diagnosed with non-Hodgkins lymphoma. However, the manufacturers of the controversial weedkiller have also faced a number of consumer class action lawsuits over Roundup, seeking damages on behalf of different groups of individuals, even if they have not yet been diagnosed with any specific injury.
Billions in Roundup settlements have been paid over the past few years to resolve individual injury lawsuits, but Bayer and Monsanto continue to face on-going litigation in cases where former users rejected the settlement offers, as well as class action claims seeking refunds, medical monitoring and other damages.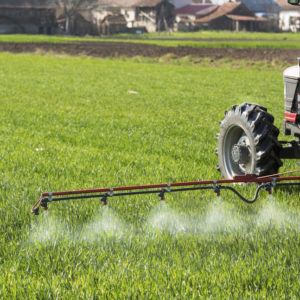 Last year, U.S. District Judge Vince Chhabria, who is overseeing centralized proceedings for the Roundup litigation in the U.S. District Court for the Northern District of California, approved a Roundup class action settlement agreement, which included a $39 million fund to provide refunds of about 20% of the average retail price consumers paid.
At least one plaintiff has challenged the settlement, appealing to the U.S. Court of Appeals for the Eighth Circuit after it was determined that $14 million would go to non-profit organizations, known as a cy pres award, which courts are permitted to do with unallocated or undeliverable funds from a settlement or judgment. The plaintiff argued that the District Court did not do enough to engage with plaintiffs before making the decision, and should have divided the funds up among the class members.
The Eight Circuit rejected the plaintiff's arguments however, who then petitioned the U.S. Supreme Court to review the matter.
On May 15, the U.S. Supreme Court issued a docket entry denying the petition, meaning the Roundup class action settlement will stand. It also means that the court doctrine allowing cy pres awards can continue.
Supreme Court Refuses to Hear Roundup Appeals
This is the third time the U.S. Supreme Court has denied a petition to review a Roundup lawsuit decision.
In June, the high court denied writ of certiorari on two different Roundup lawsuit trial awards, including one involving an $87 million verdict awarded to Alva and Alberta Pilliod, a California couple who claimed that exposure to Roundup caused them both to develop non-Hodgkin's lymphoma. A California state court jury originally tried to award the couple more than $2 billion, but that was later reduced by a federal judge.
The other decision involved the appeal of a $25 million verdict in favor of Edwin Hardeman, which was the first Roundup lawsuit to go before a federal jury in March 2019.
Bayer and it's Monsanto subsidiary had originally hoped that the U.S. Supreme Court would weigh in to overturn the early verdicts, upholding defenses that the manufacturers thought may allow it to escape liability for failing to warn about the Roundup cancer risks.
While thousands of non-Hodgkins lymphoma lawsuits have been resolved through Roundup settlements, there are still many claims continuing to work their way through the court system, with a steady stream of trials expected to go be held throughout 2023 and 2024.
"*" indicates required fields