Some Glyphosate-Based Herbicides May Increase Risk Of Heart Problems: Study
June 21, 2017
By: Irvin Jackson
Amid increasing concerns worldwide about the cancer risks linked to Roundup and other glyphosate weedkillers, the findings of a new study suggest that the herbicides may increase the risk of heart problems and death in some formulations.
In findings published in the medical journal Cardiovascular Toxicology on June 13, South Korean researchers warn that different formulations of glyphosate-based herbicides may increase the risk of cardiovascular events and fatalities. Those differences appear to be based on the type of salt used, which affects the herbicide's acidity.
Researchers looked at data on 147 patients who had ingested either glyphosate isopropylamine (IPA) salt and glyphosate ammonium salt, both of which are frequently used in formulations of Roundup. Potassium, sodium, and trimesium are some of the other salts used in glyphosate-based herbicides.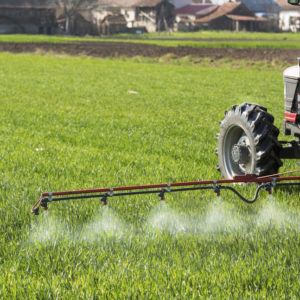 The findings suggest that those who ingested glyphosate with IPA had more fatalities, higher risks of heart rhythm problems known as PR prolongation, and required a longer duration of vasopressor administration; a drug used to restrict blood vessels to raise blood pressure.
"This study is the first to suggest potentially different toxicities, especially cardiovascular effects, of glyphosate herbicide poisoning in humans based on the glyphosate salt herbicide formulation and to determine the association between PR prolongation and fatality in glyphosate IPA salt herbicide poisoning cases," the researchers concluded.
Glyphosate Cancer Concerns
The study comes amid increasing concerns about the risk of non-Hodgkins lymphoma and other cancers that may be caused by exposure to Roundup and other products containing glyphosate, especially among farmers, landscapers and other agricultural workers who regularly spray the weedkiller.
Hundreds of Roundup lawsuits have been filed in courts nationwide, each raising similar allegations that Monsanto has failed to warn about the risks associated with their widely used product, and provided misleading information about the safety of glyphosate.
Concerns began to gain worldwide attention in mid-2015, when the World Health Organization's International Agency for Research on Cancer (IARC) classified glyphosate as a probable human carcinogen.
A recent U.S. Geological Survey on glyphosate usage nationwide found that an estimated 2.6 billion pounds of the herbicide has been sprayed on America's agricultural land over the two decades since the mid-1990s, when Monsanto introduced "Roundup Ready" crops that are designed to survive being sprayed with glyphosate, killing the weeds but not the crops.
The lawsuits over Roundup allege that plaintiffs may have avoided a diagnosis of non-Hodgkin's lymphoma or other cancers if they had been warned about the Roundup risks for farmers, landscapers and others in the agricultural industry, as safety precautions could have been taken or other products could have been used to control the growth of weeds.
"*" indicates required fields