St. Louis Roundup Trial Delayed Until Next Year, As Parties Focus On Settlement For Cancer Claims
October 07, 2019
By: Irvin Jackson
A Missouri judge has agreed to postpone a Roundup trial that was set to start later this month in St. Louis, providing another reprieve for Bayer and it's Monsanto subsidiary, who have been able to avoid a number of trials scheduled the second half of this year, as the companies continue to explore potential settlements for thousands of Roundup claims pending nationwide.
According to Bayer officials, a trial set to start on October 15 has been postponed until next year, with a court status conference set for February 2020.
This is at least the third Roundup trial that was set to go before a U.S. jury in 2019, which has been postponed until early next year. The delays come as Bayer pursues appeals in three early cases that have gone before juries over the past year, each resulting in massive damage awards for consumers. In addition, the parties are continuing to participate in a court-ordered mediation process, which may result in a resolution for thousands of claims pending nationwide.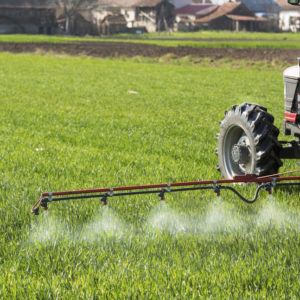 The St. Louis trial involved a Roundup lawsuit brought by Walter Winston, who alleged that exposure to the controversial weedkiller resulted in non-Hodgkins lymphoma.
Bayer and Monsanto previously attempted to delay the trial in August, but were unsuccessful at that time. However, according to a report by Reuters News, the scheduled date has now been postponed, and Bayer does not face any trial dates during the remainder of 2019.
Roundup Settlement Discussions Continuing
While Bayer continues to defend the safety of the glyphosate-based weedkiller, officials reiterated last week that company would consider settling Roundup claims if the terms were reasonable and achieved finality for the overall litigation.
There are currently more than 18,400 Roundup lawsuits pending throughout the U.S., and the litigation continues to grow as new cases for non-Hodgkins lymphoma are filed on behalf of former users of the weedkiller. Each of the cases raise similar allegations, indicating that Monsanto knew about the cancer risk associated with their product, yet withheld warnings and safety instructions.
In the first three Roundup trials to go before juries, Monsanto was hit with substantial losses in each case, including punitive damages designed to punish the manufacturer for their actions surrounding the development and sale of Roundup.
The U.S. District Judge presiding over the federal litigation has ordered the parties to engage in a mediation process, which is designed to explore a potential resolution for the litigation that would avoid the need for thousands of individual cases to go before juries nationwide.
The next federal bellwether trial is set to go before a jury in February 2020, and the Court has indicated that large numbers of individual claims will be remanded back to different federal districts next year if the litigation is not resolved. In addition, a number of state court cases in Missouri are now set for trial to begin in the first few months of 2020, which places pressure on Bayer to negotiate settlements if the company wants to avoid further verdicts at trial.
If Roundup settlements are reached, it is widely expected that the company would be required to pay billions of dollars to resolve all the current claims, as well as set up a fund for future victims who have not yet been diagnosed with non-Hodgkin's lymphoma.
"*" indicates required fields