Roundup Trials Set Throughout 2020, Unless Settlements Reached for Non-Hodgkins Lymphoma Claims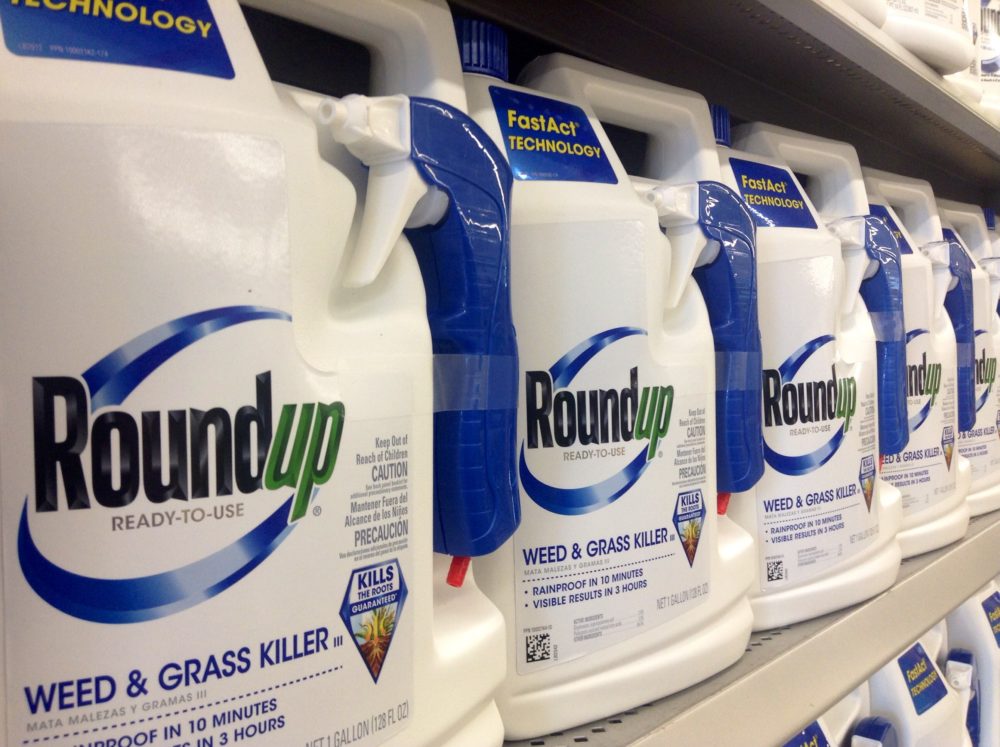 December 03, 2019
By: Irvin Jackson
Following a series of massive verdicts over failure to warn about the risk of non-Hodgkins lymphoma from Roundup, Bayer and its Monsanto subsidiary will face a steady stream of additional trial dates in 2020, unless a settlement is reached to resolve claims.
There are currently more than 43,000 Roundup lawsuits being pursued by individuals throughout the U.S., each involving similar allegations that exposure to the glyphosate-based weedkiller resulted in the diagnosis of cancer.
While the manufacturer has attempted to defend the safety of its widely used herbicide in court, the first three cases to go before a jury have each resulted in decisive losses, including multi-million dollar punitive damage awards intended to punish Monsanto for withholding information about the link between Roundup and non-Hodgkins lymphoma.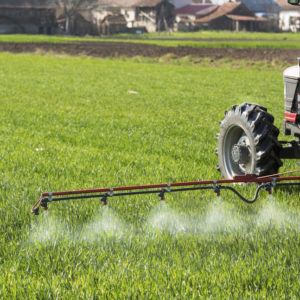 In May 2019, a California state court jury indicated that Bayer and it's Monsanto subsidiary should pay more than $2 billion in damages to a husband and wife, who were each diagnosed with cancer from Roundup. While the trial judge subsequently reduced the verdict to about $87 million, it was the third straight loss at trial for the manufacturer, and has resulted in substantial pressure on Bayer to negotiate Roundup settlements and prevent additional claims from going before juries.
Earlier cases resulted in verdicts of $289 million for a former school groundskeeper diagnosed with non-Hodgkins lymohoma, which was subsequently reduced to $78 million, and $80 million for a homeowner whose claim went to trial in the federal court system in March 2019, which was later reduced to $25 million by the judge presiding over several thousand other claims.
Over the past few months, the parties have been engaged in mediation efforts to discuss a potential resolution for the litigation. However, the process is moving "slowly but steadily," according to a recent statement made by the mediator presiding over the efforts, Ken Feinberg, who has guided some of the largest mass-tort settlements in recent years, including funds to pay claims related to the BP oil spill, Volkswagen emissions scandal, General Motors ignition switch recall, September 11th Victim Compensation fund and others.
If Roundup settlements are not reached in the next few weeks, Bayer will face a number of additional juries throughout 2020, with multiple cases set to begin each of the first three months of next year.
In January 2020, two trials are expected to begin in Missouri state court, where Monsanto's headquarters are located and most of the claims filed nationwide are currently pending. Among the lawsuits that will go before juries at the beginning of the year are one claim filed by Sharlean Gordon, and another brought by the parents of a 12-year-old boy, Jake Bellah, who developed B-cell lymphoma after years by playing in his family's yard, where his father regularly sprayed the weed killer.
Another federal bellwether trial is set to begin in February 2020, involving a claim brought by Elaine Stevick, who was diagnosed with non-Hodgkins lymphoma in 2014, after years of mixing and spraying Roundup with her husband in her home garden. However, according to recent court filings, her husband was recently diagnosed with a form of the same cancer, known as chronic lymphocytic leukemia, and now intends to present a separate claim for his own injuries.
Additional trial dates are expected to begin in March 2020, with a steady slate of trials likely to go before juries throughout the year.
Bayer officials have indicated a willingness to settle Roundup claims if a reasonable deal can be reached that brings closure to the entire litigation. However, with consumers continuing to be diagnosed with non-Hodgkins lymphoma following prior exposure to the weedkiller, that may be an impossible task.
If additional claims go to trial in 2020 and the manufacturer continues to fail in efforts to defend the safety of the weedkiller before juries, the cost of any eventual Roundup settlement agreement will likely go up dramatically.
Dennis

January 2, 2020 at 10:37 pm

The real culprits are the bipartisan Congress who supported and Obama who failed to veto the Monsanto Act (2013). Lobbyists colluded with lawmakers (in racketeering fashion) to give Monsanto immunity. Roundup is used in conjunction with Monsanto's GMO's. The Act says that Congress can never reverse the Act even if science proves GMOs to be unsafe. How insane is this? Roundup is just the groun[Show More]The real culprits are the bipartisan Congress who supported and Obama who failed to veto the Monsanto Act (2013). Lobbyists colluded with lawmakers (in racketeering fashion) to give Monsanto immunity. Roundup is used in conjunction with Monsanto's GMO's. The Act says that Congress can never reverse the Act even if science proves GMOs to be unsafe. How insane is this? Roundup is just the ground cover for the real problem. The poisoning of Americans and wildlife. Flint, Michigan is horrific but this spreads now worldwide. Democratic presidential candidates that voted in favor of Monsanto poisoning us with GMOs and Roundup are Warren, Sanders, Kobuchar, Booker, etc. Of course Schumer, Weinstein, Blumenthal, Schiff, Cohen, Coons, Lahey, Nadler, Dingel, made the list. Barack Obama didn't veto this Act either. Democrats don't care about science. They don't even read what they sign. Democrats......the party of criminals. Why stop at abortions which were supposed to be rare and occasional by law when Monsanto has their eye on the whole planet.

julie

December 15, 2019 at 2:19 am

my husband died in 2004. after being a landscaper. his cancer was so invasive, they could not find a point of origin. I was married to him 29 years when we found out we had 3 weeks with him before we lost him. I,m wondering if this is related. he was a landscaper for 5 plus years,
"*" indicates required fields