Salad Listeria Outbreaks Linked to Dole and Fresh Express Lettuce Lead to Two Separate CDC Investigations
January 03, 2022
By: Russell Maas
Federal health officials are investigating two separate salad listeria outbreaks, including cases linked to Fresh Express and Dole lettuce products, which may have caused illnesses across more than a dozen states, including at least two deaths.
The U.S. Centers for Disease Control and Prevention (CDC) released a Food Safety Alert on December 22, warning consumers to immediately discard any recalled Dole or Fresh Express bagged salad products to prevent the spread of listeria, which is a serious and sometimes fatal foodborne infection.
Listeria monocytogenes infections can cause serious and sometimes fatal food poisoning in young children, frail or elderly people, posing a serious risk for persons with weakened immune systems. However, even healthy individuals can suffer side effects, including short-term symptoms such as high fever, severe headache, stiffness, nausea, abdominal pain and diarrhea. Among pregnant women, listeria monocytogenes infections can cause miscarriages and stillbirths.
To date, two bagged lettuce recalls have been announced by the U.S. Food and Drug Administration (FDA) following 16 illness reports, 12 hospitalizations and at least two fatalities.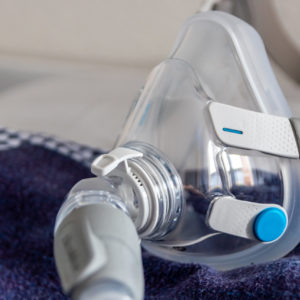 Did You Know?
Millions of Philips CPAP Machines Recalled
Philips DreamStation, CPAP and BiPAP machines sold in recent years may pose a risk of cancer, lung damage and other injuries.
Learn More
The Fresh Express bagged salad recall was announced by the FDA on December 21, impacting 225 separate brands that were sold, including Weis Fresh From the Field, Bowl & Basket, Fresh Express, Giant Eagle, Little Salad Bar, Market District, Market Side, O-Organics, Signature Farms, Simply Nature and Wellsley Farms Organic.
Just a day later, the FDA announced a Dole bagged salad recall impacting all Dole-branded and private label packaged salads processed at its Bessemer City, NC and its Yuma, AZ production facilities due to possible contamination of listeria monocytogenes.
Dole Fresh Vegetables indicates the recalled bagged salad products include brand names Dole, Ahold, Kroger, Lidl, Little Salad Bar, Marketside, Naturally Better, Nature's Promise and Simply Nature. The recalled brand lines contain lot codes beginning with the letter "N" or "Y" in the upper right hand corner of the package and have "Best If Used By =" dates ranging from November 30, 2021 to January 8, 2022.
In addition to the recall, Dole also announced it would be temporarily suspending operations at its Bessemer City, North Carolina and Yuma, Arizona facilities to conduct an extensive cleaning and sanitation protocols.
Customers are being instructed to check their refrigerators for the recalled bagged salad products and to immediately discard them or return them to the place of purchase for a full refund.
The FDA is also advising consumers to clean refrigerators, containers, and surfaces which may have touched the recalled bagged salad products, since Listeria can survive in your refrigerator and can easily spread to other foods and surfaces.
Lettuce Food Poisoning Risks
Food poisoning injuries from Listeria, Salmonella and E. coli and other harmful foodborne bacteria cause approximately 48 million illnesses annually resulting in an estimated 128,000 hospitalizations and 3,000 deaths each year.
Listeria monocytogen infections are considered as one of the more dangerous food poisoning illnesses, frequently resulting in hospitalizations and also carries a 25% fatality rate.
Listeria food poisoning symptoms usually start one to four weeks after eating food contaminated with the bacteria, but can start the same day or even up to 70 days after consumption. In some cases, severe illness may result if the bacteria spreads beyond the gut to other areas of the body.
The CDC recommends any consumers speak with a doctor if they experience any symptoms of headaches, stiff neck, confusion, loss of balance, convulsions, fever and muscle aches after eating the contaminated products.
Last month, the FDA announced a new Foodborne Outbreak Response Improvement Plan, which includes strategies to enhance the speed, effectiveness and communication of foodborne outbreak investigations to both the industry, but also consumers.
The new response plan was introduced following an independent review led by the University of Minnesota, School of Public Health. The independent report titled An Independent Review of FDA's Foodborne Outbreak Response Processes, was performed to give an objective assessment of the FDA's structural and functional capacity to support, participate in, or lead multistate foodborne illness outbreak investigation activities.
"*" indicates required fields