Salmonella Food Poisoning Outbreak Reported in 42 States
January 09, 2009
By: AboutLawsuits
The U.S. Centers for Disease Control and Prevention (CDC) are looking for the cause of a nationwide Salmonella food poisoning outbreak that started to surface in September 2008. As of Wednesday, 388 people have been reported as suffering from food illness in 42 states.
Nearly one in five of the people who have reported suffering food poisoning caused by salmonella have required hospital treatment as a result of their injury.
Although the CDC has not named all of the affected states, Ohio officals estimate that at least 50 people in the state have been sickened since October 2008, California has reported 51 cases and Michigan reported 20 cases, including 7 hospitalizations.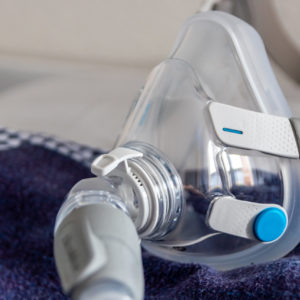 Did You Know?
Millions of Philips CPAP Machines Recalled
Philips DreamStation, CPAP and BiPAP machines sold in recent years may pose a risk of cancer, lung damage and other injuries.
Learn More
Testing samples from patients has revealed that the food poisoning outbreak involves a strain of bacteria known as Salmonella typhimurium which is commonly found in poultry, eggs and cheese.
According to the CDC, about 40,000 people in the U.S. become ill with Salmonella food poisoning every year, but that likely only represents about 1% to 10% of the total number of illnesses each year, as most cases are not reported.
Salmonella infection causes a type of food poisoning known as Salmonellosis, which can produce symptoms within 12 to 72 hours after exposure to the bacteria in food. Symptoms could include diarrhea, abdominal cramps, nausea, vomiting or fever.
While most healthy individuals do not require treatment and the illness typically resolves in 4 to 7 days, young children, elderly individuals and those with weak immune systems are more susceptible to a severe form of the food poisoning, which could require hospitalization and be potentially life-threatening.
The CDC has identified the common salmonella strain among the reported cases, but has not been able to trace the source of the contamination. The agency and state health departments are working together to interview those who have developed symptoms of food poisoning and their family members in an attempt to identify any common food sources.
Earlier this year, a nationwide Salmonella saintpaul outbreak that sicked over 1,200 people in 43 states was traced to jalapeno peppers grown in Mexico. At first health officials thought the infections were caused by raw tomatoes, but subsequent testing led to a jalapeno peppers recall in 2007.
Peanut Butter Salmonella Likely Source of Food Poisoning Outbreak : AboutLawsuits.com

January 13, 2009 at 3:57 pm

[...] peanut butter sold by Ohio-based King Nut Companies has been identified as the likely source of a Salmonella outbreak that has caused at least 410 people in 43 states to suffer from food poisoning, including over 70 [...]

Peanut Butter Recall Issued Due to Salmonella : AboutLawsuits.com

January 13, 2009 at 3:54 pm

[...] the U.S. Centers for Disease Control and Prevention announced that they were investigating a recent food poisoning outbreak involving the Salmonella typhimurium strain of the bacteria. Nearly 400 people in 42 states have been sickened as a result of the [...]

Peanut Butter Food Poisoning Lawsuits : AboutLawsuits.com

January 12, 2009 at 5:39 pm

[...] in September 2008, a nationwide salmonella food poisoning outbreak surfaced which had sickened nearly 400 people in 42 states by January 7, 2009. Large tubs of peanut [...]

D. Madsen

January 9, 2009 at 5:10 pm

I just spent 4 days in hospital with severe diahrea, nausea, dehydration. The only thing I ate that no one else did was a Little Cesar's Hot n Ready pepperoni pizza. I did not test positive for any common illness but my Dr. did admit tests are not foolproof. Has Little Cesar's been checked out yet?
"*" indicates required fields