Salmonella Outbreak Update: Jalapenos, Basil and Tomatoes
July 14, 2008
By: AboutLawsuits
As of July 10, U.S. health officials have confirmed at least 1,065 cases of food poisoning linked to a nationwide salmonella outbreak involving the Salmonella Saintpaul strain of the bacteria. The first case was reported on April 10, 2008, and health officials initially thought it was linked to the consumption of raw red tomatoes in two states. However, reports have now been received in at least 42 different states, and other potential causes, such as jalapenos and basil, have been identified as possible sources of the contamination.
On June 7, 2008, the first warning was issued by the FDA and CDC, advising people in New Mexico and Texas to avoid consumption of certain types of tomatoes, such as red plum, raw Roma and red round tomatoes. The tomato warning was eventually expanding, leading most restaurants and grocery stores to remove most tomatoes from their menus.
Tomatoes have begun to reappear again, and while health officials still believe tomatoes made some people sick, they are also looking at other potential causes. On July 9, a warning was issued about jalapenos and serrano peppers. This week, health officials indicated basil was a suspect, and consumers are growing more and more confused about what could be dangerous to eat.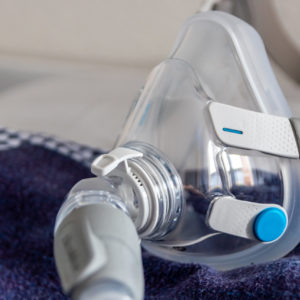 Did You Know?
Millions of Philips CPAP Machines Recalled
Philips DreamStation, CPAP and BiPAP machines sold in recent years may pose a risk of cancer, lung damage and other injuries.
Learn More
Salmonella food poisoning is caused by a bacterial infection known as salmonellosis. It usually affects the intestinal tract and can also lead to urinary or blood infections, which can be life threatening to more the susceptible populations.
Symptoms of salmonella food poisoning include mild to severe diarrhea, abdominal pain, fever and vomiting. The symptoms surface within a few hours or days of consumption of the contaminated food, and in most cases it resolves within several days or weeks in otherwise healthy individuals. Dehydration and more severe cases may require medical treatment such as administration of intravenous fluids. Anti-diarrheal drugs and antibiotics are usually not recommended for people with typical intestinal infections.
Stefanie

August 29, 2012 at 7:53 pm

This is scary stuff. It's hard to believe that they would kwoningly ship a potentially dangerous product. Although obviously this company doesn't care, as there are apparently so many issues with their plant. I don't really recognize any of the brands though. I guess you can only get it in the US? - Dave

Jalapeno Recall Due to Salmonella Saintpaul — AboutLawsuits.com

July 22, 2008 at 3:43 pm

[...] Salmonella outbreak which has caused food poisoning throughout the United States, was initially blamed on raw tomatoes. [...]

Tomato Salmonella Food Poisoning Warning Lifted by FDA : AboutLawsuits.com

July 20, 2008 at 12:31 pm

[...] PagesSalmonella Outbreak Update: Jalapenos, Basil and TomatoesRaw Red Tomato Food Poisoning Warning due to Salmonella OutbreakKroger Beef Recall Expanded as Food [...]
"*" indicates required fields