U.S. Schools Hit By Thousands of Gastrointestinal Illness Outbreaks Over Last Decade, Study Finds
October 28, 2022
By: Martha Garcia
Schools and childcare facilities are common sources of acute gastrointestinal outbreaks in the U.S., according to the findings of a new study that suggests nearly 5,000 school outbreaks have occurred over the last decade.
Researchers with the U.S. Centers for Disease Control and Prevention (CDC) found that most cases of acute gastroenteritis (AGE), which can cause nausea, vomiting, diarrhea and abdominal pain, are caused by norovirus and shigella spread by person-to-person transmission, as opposed to food poisoning. The findings were published October 24 in the journal Pediatrics.
In the U.S., roughly 179 million cases of acute gastroenteritis occur every year, and outbreaks are common in group settings, like schools and day care.
CDC researchers analyzed acute gastroenteritis outbreaks occurring in kindergarten to grade 12 schools and childcare facilities in the U.S. reported via the National Outbreak Reporting System from 2009 to 2012 and compared the information with 2020 data.
According to the findings, from 2009 to 2019 there were 2,623 school illness outbreaks, 1,972 in childcare facilities, and 38 outbreaks which spanned both types of facilities. School food poisoning outbreaks involved a median of 29 illnesses, while childcare facility outbreaks had a median of 10 cases.
Researchers found that 2,383 of those outbreaks were caused by norovirus, resulting in 110,190 illnesses, while shigella was responsible for 756 outbreaks and 9,123 illnesses. More than 85% of the outbreaks were spread via person-to-person contact. Outbreaks in schools lasted a median of nine days, while those in childcare facilities lasted a median of 15 days.
Fewer outbreaks were recorded in 2020, with only 123 outbreaks reported in the first quarter. However, many schools were shut down for large portions of the year due to the COVID-19 outbreak.
Acute gastroenteritis is often caused by consuming contaminated food or water, or sharing utensils. Symptoms include stomach cramps, diarrhea, nausea, vomiting, fever, and dehydration. Symptoms typically appear 1-3 days after infection and can last up to two weeks. Childcare outbreaks can be more severe because the patients are younger and have less developed immune systems.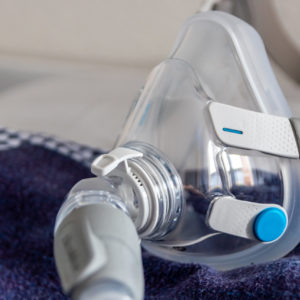 Did You Know?
Millions of Philips CPAP Machines Recalled
Philips DreamStation, CPAP and BiPAP machines sold in recent years may pose a risk of cancer, lung damage and other injuries.
Learn More
AGE is commonly caused by foodborne illness, but in this study, food borne illness accounted for less than 3% of outbreaks. The findings highlight how common person-to-person infection can occur in school settings.
"Schools and childcare centers are common AGE outbreak settings in the United States. Most outbreaks were caused by norovirus and Shigella spp. and spread via person-to-person transmission. Fewer outbreaks were reported in 2020 from the COVID-19 pandemic," the CDC researchers concluded. "Prevention and control efforts should focus on interrupting transmission, including environmental disinfection, proper handwashing, safe diapering, and exclusion of ill persons."
Norovirus and Shigella Risks
Norovirus is a type of gastrointestinal illness that is very contagious. It causes stomach upset, diarrhea, and vomiting. It can be spread from person to person or by touching contaminated surfaces. Contaminated drinks or food can also spread the virus; however, people typically recover within 1 to 3 days.
Shigella is a type of bacteria that is highly infectious and that causes sudden and severe diarrhea in humans. It is most likely to spread from fecal material through food, contaminated water, and person-to-person contact when basic hygiene needs are not met. Symptoms can include:
Stomach cramps
Diarrhea
Bloody Diarrhea
Rectal spasms
Seizures in children under the age of two
Shigellosis is the third most common form of food poisoning in the U.S. and has been the culprit behind a number of high-profile cruise ship food poisoning incidents in recent years.
There are an estimated 450,000 cases of Shigella poisoning, known as Shigellosis, in the U.S. each year, according to the U.S. Centers for Disease, Control and Prevention (CDC). The CDC estimates that about 50,000 Shigellosis victims are hospitalized in the U.S. every year and about 7,000 die. Young children, the elderly, and people with compromised immune systems are the most at risk.
"*" indicates required fields