Secondhand Smoke Risks Still Faced by a Quarter of Nonsmokers: CDC
February 04, 2015
By: Russell Maas
While federal health officials indicate that secondhand smoke exposure has been cut in half since 1999, about one out of every four non-smokers in the United States, including many children, continue to face serious health risks.
The U.S. Centers for Disease Control and Prevention (CDC) issued a report this week in its Vital Signs publication that indicates secondhand smoke (SHS) exposure has dropped by half between 1999-2000 and 2011-2012, but warns that roughly 58 million people continue to be exposed to a risk of health problems caused by the smoking of others. The data comes from the National Health and Nutrition Examination Survey (NHANES).
Breathing secondhand smoke interferes with the normal functioning of the heart, blood, and vascular systems by damaging the lining of blood vessels and causing blood platelets to become stickier which increases the risk of a heart attack and other side effects.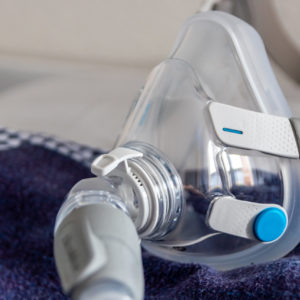 Did You Know?
Millions of Philips CPAP Machines Recalled
Philips DreamStation, CPAP and BiPAP machines sold in recent years may pose a risk of cancer, lung damage and other injuries.
Learn More
Studies by the CDC have confirmed that secondhand exposure to smoke increases the risk of developing lung cancer by 20-30%, and has attributed to an average of 7,300 lung cancer deaths in the U.S. each year.
Additional studies by the CDC have shown that secondhand smoke exposure causes nearly 34,000 premature deaths from heart disease each year in the United States among nonsmokers and especially children.
Children are particularly vulnerable to secondhand smoke. According to the CDC, exposure can cause numerous health problems such as more frequent and severe asthma attacks, respiratory infections, ear infections, and sudden infant death syndrome (SIDS), which has shown to affect the brain in ways that interfere with its regulation of infants' breathing.
The CDC's National Health and Nutrition Examination Survey indicated that declines in secondhand smoke exposure have become slower and certain social class and ethnic groups still remain at a higher risk of exposure.
The highest rates of secondhand exposure recorded were among children, African American families, those who live in poverty, and those living in rental housing. The results show that nearly half of African American nonsmokers are exposed to SHS, including seven out of 10 of African American children.
More than two in five nonsmokers who live below the poverty level are exposed to secondhand smoke and more than one in three nonsmokers who live in rental housing were at a heightened risk of exposure.
A large number of the secondhand smoke exposure findings were attributed to smoking permitted in multi-unit housing complexes which house an estimated 80 million, or 1 in 4, Americans. The CDC claims the home is the primary source of SHS exposure for children, the elderly, and those with disabilities. Even though there may be no family members who are smokers, SHS from neighboring units or common smoking areas can cause smoke to seep into smoke-free units.
About half of the U.S. population is covered by state or local smoke-free laws that prohibit smoking in certain areas. However, the CDC's report suggests there are ways to protect even more children and adult nonsmokers from SHS by using proven methods to eliminate smoking in all indoor areas of all public places such as restaurants, bars, casinos, private worksites, and multi-unit housing complexes such as apartments, condominiums, and government funded housing.
Attention Turning to E-Cigarettes
The CDC report about the potential health risks associated with secondhand exposure to cigarette smoke comes amid increasing concerns about the rise in popularity of electronic cigarettes, or e-cigs, and potential health risks the devices may pose for users and those nearby.
This week, Canadian health officials released a new tobacco use report, claiming the country has reached its all-time lowest percentage of smoker-rates, dropping from 25% in 1999 to 15% in 2013. The government's report was based off of data collected by the Canadian Tobacco, Alcohol, and Drugs Survey (CTADS), which surveyed more than 14,500 people between the ages of 15 and 24 years of age.
While the Canadian government said it was pleased to see the drop in first hand smokers, it also launched an investigation into the risks and benefits of electronic cigarettes, due to rising concerns. The Standing Committee is anticipated to report its results in early 2015.
The U.S. is also probing e-cigarette health effects amid rising concerns and research that shows youth appear to be attracted to the devices that vaporize the tobacco.
Growing concerns about the e-cigarettes have been so widely spread that the World Health Organization has even called for a ban on selling e-cigarettes to minors, citing rising evidence in teen usage and women at reproductive ages due to warning listing the potential long term consequences and brain development concerns from fetal and adolescent nicotine exposure.
"*" indicates required fields