Seroquel Problems Mount for AstraZeneca as First Trial Approaches
December 08, 2008
By: AboutLawsuits
The first of several thousand lawsuits filed by Seroquel users who claim that AstraZeneca failed to warn about serious side effects of Seroquel, is scheduled for trial to begin in February 2009, and the problems for the drug maker continue to increase.
On Thursday, the FDA posted a warning letter on their website, which accused AstraZeneca of marketing Seroquel for un-approved uses, which the company has not established are safe or effective.
Seroquel (quetiapine fumarate) is an atypical antipsychotic which has not been approved for treatment of major depressive orders, yet the letter indicates a sales representative pitched this "off-label" use to a doctor and even sent promotional materials and study results, which the FDA indicates suggested a new intended use for Seroquel.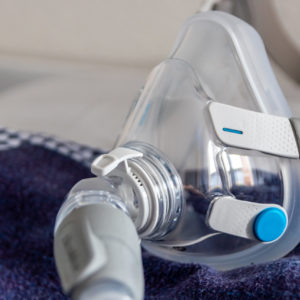 Did You Know?
Millions of Philips CPAP Machines Recalled
Philips DreamStation, CPAP and BiPAP machines sold in recent years may pose a risk of cancer, lung damage and other injuries.
Learn More
Although doctors are free to prescribe approved medications for un-approved uses, drug companies are prohibited by federal law from promoting or encouraging such use. The FDA concluded the statements of the drug rep and written materials provided, constituted misbranding of Seroquel and Seroquel XR, and demanded that AstraZeneca stop distributing the promotional materials.
AstraZeneca has been previously accused of marketing Seroquel for "off-label" uses, and some experts have estimated that as much as 70% of all Seroquel prescriptions have been for unapproved uses since the drug was first introduced in 1997.
As of November 5, 2008, AstraZeneca indicates that they are aware of 9.060 Seroquel lawsuits that have been filed in state and federal court involving a total of 15,026 plaintiffs. This means that the over 1,500 people have filed lawsuits over the two month period since the last update, when AstraZeneca reported that as of August 27, 2008, over 13,300 plaintiffs were involved in the Seroquel litigation.
The cases involve allegations that AstraZeneca failed to adequately warn about the risk of severe weight gain, diabetes, pancreatitis and other serious medical conditions associated with the use of their drug.
Although AstraZeneca has indicated that they intend to defend the cases, in another damaging blow, an internal document was released last week which suggests that the company was aware of the Seroquel diabetes side effects as early as 2000, yet failed to warn users about the potential risk.
According to Bloomberg News, an internal document from the drug maker's global safety officer, Wayne Geller, concluded that there was "reasonable evidence" that Seroquel side effects cause diabetes and related conditions. The conclusions were based on studies and data which were available to the drug maker very early on after the drug was introduced.
All federal lawsuits over Seroquel have been consolidated in an MDL, or Multidistrict Litigation, which has been centralized in the U.S. District Court for the Middle District of Florida.
The first trial is scheduled to begin in February 2009, and the internal documents were publicly disclosed during hearings on Thursday and Friday of last week on motions filed by AstraZeneca over the qualifications of expert witnesses the plaintiffs intend to call at trial.
Marian

June 30, 2013 at 7:44 pm

I have been on seoquel and other meds for awile. Maybe 12 years. It still makes me very sleepy, sleeping about 10-12 hours a night. If I do not take it for some reason, like itis too late at night, I take my other meds excluding seoquel. Even tho the other meds have a sleeping effect I am up all night and day until I take them the next night. Then I will sleep 12-14 hours. I also gained abou[Show More]I have been on seoquel and other meds for awile. Maybe 12 years. It still makes me very sleepy, sleeping about 10-12 hours a night. If I do not take it for some reason, like itis too late at night, I take my other meds excluding seoquel. Even tho the other meds have a sleeping effect I am up all night and day until I take them the next night. Then I will sleep 12-14 hours. I also gained about 70#, and was diagnosed with diabetes in Oct 2012. I also get restless legs at night. Most of the time after I fall asleep I sleep soundly for 15-30 min, and I wake up abruptly with restless legs real bad and wanting to eat. Thats is how I think I gained so much weight. I dont like this drug but my Dr. said it works best for me. I now have a heart problem, it is called qt longation which can cause sudden death.

brian

September 22, 2011 at 4:42 pm

hey man, add me on the lawsuit list please. I have been taking that pill 100 mg morning and having no problem during the day. Aware of diabate but that is not the problem for now. The problem is when i take 300 mg at night, no problem for about a year (with very thirsty each morning) until this month, september 2011. one night i was deep sleeping and my heart went into HALF and i woke up, it w[Show More]hey man, add me on the lawsuit list please. I have been taking that pill 100 mg morning and having no problem during the day. Aware of diabate but that is not the problem for now. The problem is when i take 300 mg at night, no problem for about a year (with very thirsty each morning) until this month, september 2011. one night i was deep sleeping and my heart went into HALF and i woke up, it wasnt pain just pump into half (the feeling) I do not know what heart actually did. it was one huge pump into half then pump back to normal size. it was cool since its first time i have experience that and thought it doesnt bother but... it happen a little more often since that happen, with weird heart beating fast. so fast it casue my exhale to blow when i wasnt really exhale. then again other night heart seem to stop and then i has body shaking like seizure, but it was short before my heart pumping again. It was first time i have seizure right before starting to be able to breath again. i couldnt figure out anything that casue it - smoking, junk food, stess, broken heart from women, those lists arent the cause. i purposed miss the pill without realization that was the cause and reading the web page abt it, agreeing a lot of what you have been saying. Sh1t I have to take it tonite, with fearing that i face my heart stop while sleeping. it does wake me up banging on bed to have my heart pump again, but i do not think the next time with bang on bed will help to get heart going later because for a year x 300 mg a nite x thirsty in the morning = heart getting crazy each night .

Pamela

February 18, 2010 at 11:43 pm

I have always had hypoglycemia, with a long fanily history of diabetes. The seroquel I take is about 400 mg a day. I have started gaining weight and am always thirsty. My vision deterioates more and more. A new problem has been a burning and ache in one arm or leg at a time. I have to set down and can not walk. It is an intense pain and I try to rub my extremity but to no avail. I goes away afte[Show More]I have always had hypoglycemia, with a long fanily history of diabetes. The seroquel I take is about 400 mg a day. I have started gaining weight and am always thirsty. My vision deterioates more and more. A new problem has been a burning and ache in one arm or leg at a time. I have to set down and can not walk. It is an intense pain and I try to rub my extremity but to no avail. I goes away after about 15 minutes but until the time passes I can not function.

gary

July 28, 2009 at 9:59 pm

I was on seroqluel about three months and first the dosage was too much 300 mg /day It was almost the oleary days again then sure enough my pcp told me I had crossed th eline and have disabetie 11 and now some four lyears later I have been passing out at a rate of once every eight months and you don not know when this is going to hit as it just happens. I also have pancreatis and have had to ahve [Show More]I was on seroqluel about three months and first the dosage was too much 300 mg /day It was almost the oleary days again then sure enough my pcp told me I had crossed th eline and have disabetie 11 and now some four lyears later I have been passing out at a rate of once every eight months and you don not know when this is going to hit as it just happens. I also have pancreatis and have had to ahve the gall bladder removed passed out and broke some disks in the lower back passe dout and cut my hear and got six stitches for it but thank the lord for seroqluel at 50 mg it seems alright

Seroquel Diabetes Problems Kept From Doctors According to Unsealed Documents : AboutLawsuits.com

March 3, 2009 at 5:47 pm

[...] Pharmaceutical sales representatives were told to provide this information to doctors despite the fact that AstraZeneca's own expert wrote nearly five years earlier that there was evidence of a relationship between Seroquel problems and diabetes. [...]

Seroquel Diabetes Side Effects Increase Risk 389 Percent : AboutLawsuits.com

January 19, 2009 at 8:07 pm

[...] month, as part of pre-trial motions filed with the Seroquel Court, internal documents from AstraZeneca were publicly disclosed which indicate that the drug [...]

FDA Requests Additional Information about Expanded Seroquel Use : AboutLawsuits.com

December 29, 2008 at 6:55 pm

[...] first trial in the Seroquel litigation is scheduled to begin in February 2009, and during pretrial motions earlier this month, an internal [...]
"*" indicates required fields