Settlement Over Chinese Drywall Reportedly Reached with Home Builder
May 19, 2010
By: Staff Writers
A major foreign manufacturer of toxic drywall imported from China has reached a settlement with one U.S. builder and is in talks with as many as 10 more, in an attempt to resolve some of the growing number of lawsuits over their Chinese drywall. 
Knauf Plasterboard Tianjin has reportedly reached a settlement in a drywall lawsuit brought by Beazer Homes, of Alabama, which says that it built at least 50 homes with Knauf drywall that has high concentrations of sulphur.
The Chinese drywall is causing homes to be filled with a sulphuric smell, corroding wiring and electrical appliances, and some believe it could make people ill as well. Tens of thousands of homes across the U.S. are believed to have the toxic wallboard installed, much of it from Knauf, a German-owned company.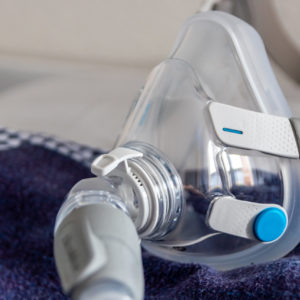 Did You Know?
Millions of Philips CPAP Machines Recalled
Philips DreamStation, CPAP and BiPAP machines sold in recent years may pose a risk of cancer, lung damage and other injuries.
Learn More
Knauf's willingness to settle comes in the wake of an April 28 judgment by U.S. District Judge Eldon Fallon, who awarded $164,000 to a Louisiana family that filed a Chinese drywall lawsuit against Knauf to recover costs associated with removing the defective drywall from their home. The judgment equates to about $81 per square foot.
According to the U.S. Consumer Product Safety Commission (CPSC), federal investigators have received more than 3,000 complaints from across the United States from homeowners who say that toxic Chinese wallboard imported between 2004 and 2007 releases sulfuric odors, causes health problems, and corrodes wiring and appliances. Many of the problems with the Chinese drywall have been confirmed by laboratory testing.
Millions of sheets of the toxic drywall were imported from China into the United States due to a domestic shortage caused by a housing boom and construction following a serious of hurricanes that struck the southeastern United States. The CPSC has confirmed more than 6 million sheets were imported into the country in 2006 alone.
A number of homeowners throughout the United States have filed lawsuits over Chinese drywall, naming manufacturers, distributors and builders. In June 2009, all of the federal drywall litigation was consolidated and centralized in an MDL, or Multidistrict Litigation, in New Orleans under Judge Fallon.
Knauf faces about 200 lawsuits, most of them from home owners. But it also faces a number of lawsuits from builders it supplied with drywall as well. In most cases, those builders are being sued by the owners of the homes they themselves constructed and are looking to cover the cost of having to nearly rebuild the homes to remove the defective materials.
The details of the Chinese drywall settlement between Knauf and Beazer have not been publicized, but some builders said that early settlement offers by the German company were very low. Knauf officials have said that they believe the drywall can be effectively replaced for much cheaper than most current U.S. builders estimate. The company is believed to be in talks with six to 10 other building companies who have lawsuits filed against it.
To date, Knauf is the only drywall manufacturer who has responded to the lawsuits. Last month, Judge Fallon awarded $2.6 million to seven Virginia families who filed a lawsuit against Taishan Gypsum Co. over imported drywall problems. However, it is unclear how the families will collect, since China does not acknowledge civil lawsuit judgments in the U.S., and the company did not send a representative to court to answer the charges.
"*" indicates required fields