Amputation Risk with Invokana, Similar Diabetes Drugs Highlighted in New Study
August 15, 2018
By: Irvin Jackson
As a growing number of Invokana amputation lawsuits continue to be filed by individuals nationwide, a new study appears to add to the body of evidence linking side effects of Invokana and similar diabetes drugs to an increased risk of losing a leg, foot, toe or other body part. 
In a study published this week in the medical journal JAMA Internal Medicine researchers from the Johns Hopkins School of Public Health compared the amputation risk with Invokana and several different types of diabetes drugs.
According to the findings, a new generation of medications, known as sodium-glucose cotransporter 2 (SGLT-2) inhibitors appear to increase the risk of amputation compared to other oral diabetes medications. Invokana is the most widely used drug in this class, which also includes brand names like Farxiga, Jardiance and others.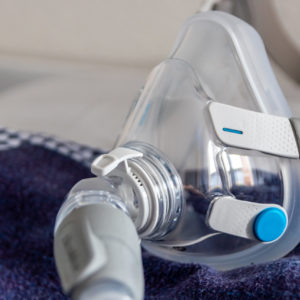 Did You Know?
Millions of Philips CPAP Machines Recalled
Philips DreamStation, CPAP and BiPAP machines sold in recent years may pose a risk of cancer, lung damage and other injuries.
Learn More
Researchers conducted a retrospective cohort study involving new users from September 1, 2012 through September 30, 2015, including data on nearly 1 million patients with a mean age of 52 years. The median observation time ranged from 99 days to 127 days.
The findings suggest that patients using metformin, sulfonylureas, and thiazolidinediones had foot and leg amputation incident rates of about 4.9 per 10,000 person years. Yet the amputation risk on Invokana and Jardiance was more than double that rate, at 10.53 per 10,000 person-years.
The study also looked at SGLT-2 Inhibitors compared to another class of drugs, known as dipeptidyl peptidase-4 inhibitors, which includes Januvia and Onglyza. While drugs like Invokana had slightly higher rates of amputations, researchers determined that the difference was not statistically significant.
"Use of SGLT-2 inhibitors may be associated with increased risk of amputation compared with some oral treatments for type 2 diabetes," the researchers determined. "Further observational studies are needed with extended follow-up and larger sample sizes."
Invokana (canagliflozin) was the first SGLT-2 inhibitor introduced to the market, which was approved in March 2013 and quickly became a blockbuster treatment. The medication works in a unique way, impacting some normal kidney functions, and has been linked to a steady stream of new side effects since it has been on the market, including a risk of diabetic ketoacidosis, kidney failure and amputations.
In May 2017, FDA required new warnings about the Invokana amputation risks, adding information to the drug label about the increased incidence of leg, foot and toe amputations. That warning was only required for Invokana, and manufacturers of other SGLT-2 inhibitors have suggested that Invokana leg and foot amputation problems were unique to that drug, maintaining that the same risks were not seen among users of their medications.
That decision was based on the findings of a study known as CANVAS, which found an increased risk of amputation among Invokana users, with 6.3 amputations per 1,000 patient years, compared to 3.4 among those given the placebo. Those researchers calculated that Invokana use increased the risk of amputations by 97%, which were primarily toe or metatarsal (foot).
In this latest study, researchers do not appear to break down the difference between different SGLT-2 Inhibitors, meaning it is unclear whether the risk seen is impacted by a unique risk to Invokana, or whether similar results may be associated with all drugs from the same class. Researchers also noted that the rates of amputation were lower than those detected in the CANVAS study.
Invokana Lawsuits
The amputation concerns are just one of a number of health risks linked to Invokana, which have resulted in a growing body of litigation over the diabetes drug.
Johnson & Johnson and Janssen face several thousand Invokana lawsuits, which allege that users and the medical community were not provided adequate warnings at the time the drug was first introduced. Since that time, based on post-marketing adverse event reports, federal regulators have required the drug maker to make several warning updates in recent years.
In December 2015, the FDA required Johnson & Johnson to add new diabetic ketoacidosis warnings to Invokana, indicating that the medication increases the risk of this serious condition, which typically results in the need for emergency treatment to avoid life-threatening injury. Prior to the update, the Invokana warnings failed to alert consumers about the importance of seeking immediate medical attention if they experience symptoms like abdominal pain, fatigue, nausea, respiratory problems or vomiting.
In June 2016, the FDA required additional label warnings about the link between Invokana and kidney risks, indicating that the medication may increase the risk of acute kidney injury and other severe health problems.
Given similar questions of fact and law raised in complaints filed throughout the federal court system, the Invokana litigation has been centralized before U.S. District Judge Brian Martinotti in the District of New York for coordinated discovery and pretrial proceedings.
Known as a federal MDL, or multidistrict litigation, it is expected that Judge Martinotti will schedule a series of early "bellwether" trials involving each of the injury categories over the next few years. While the outcomes of these early trials are not binding on other plaintiffs, they are designed to help the parties gauge the strengths of their evidence and facilitate potential Invokana settlements, without the need for hundreds of individual trials to be scheduled in U.S. District Courts nationwide.
"*" indicates required fields