Shingrix Vaccine Effective In Stem Cell Transplant Patients, But Injection Site Complications Common: Study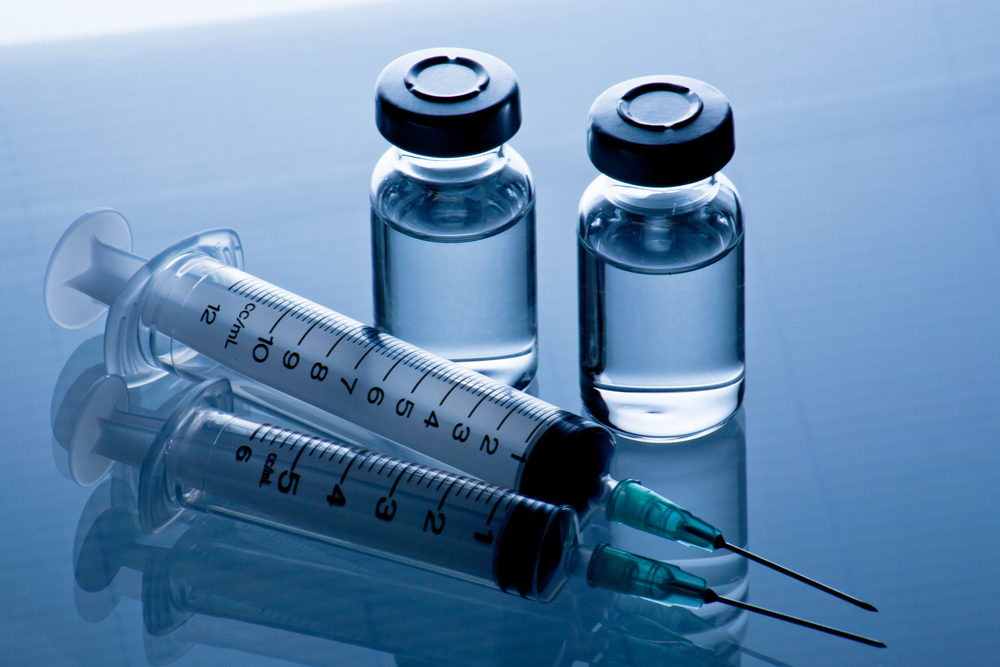 July 12, 2019
By: Irvin Jackson
A new study appears to indicate the Shingrix vaccine is useful in preventing shingles in certain stem cell transplant patients, but side effects of the shingles vaccine may cause injection site reactions.
Researchers from across Europe, working with GlaxoSmithKline, published a study this week in the Journal of the American Medical Association (JAMA), which indicates a two-dose inoculation with Shingrix significantly reduced the risk of shingles in patients who have undergone autologous hematopoietic stem cell transplantation (HSCT), which is a common side effect of the procedure. However, the study also found that nearly nine out of ten recipients suffered injection site reactions.
The study involved a randomized clinical trial with 1,846 autologous HSCT patients, about half of whom were given a two-dose regimen of Shingrix, and half of whom were given a placebo.
Learn More About
Side effects of the shingles vaccine Zostavax may result in the development of a painful and persistent strain of shingles
Learn More About this Lawsuit
According to the findings, 49 vaccine recipients and 135 placebo recipients had at least one shingles outbreak, giving the Shingrix two-dose vaccine an efficacy of about 68%. But the researchers found that 86% of the Shingrix recipients suffered injection site reactions; compared to only 10% of those given a placebo.
The findings come about a year after the U.S. Centers for Disease Control and Prevention (CDC) issued a warning highlighting the number of adverse event reports submitted involving Shingrix administration errors, which resulted in injection site problems and other complications.
Shingrix (recombinant zoster vaccine; RZV) was the second vaccine approved for prevention of shingles among adults, which involves two doses for inoculation. When it was introduced, Zostavax (varicella zoster vaccine; VZV) was the only shingles vaccine on the market, which is manufactured by Merck and involvces a single dose. However, unlike Zostavax, Shingrix does not involve the use of a live virus, which has been linked to reports of problems among patients who received Zostavax.
Merck now faces hundreds of Zostavax lawsuits brought by individuals nationwide who experienced severe shingles outbreaks or auto-immune disorders after receiving the older, single-dose version of the shingles vaccine, involving allegations that the live virus was "under-attenuated" and not sufficiently weakened to avoid the risk of reactivating the dormant virus in many individuals.
Amid rising Zostavax concerns, CDC researchers have indicated that the Shingrix success rate is above 90%, which is in line with most vaccines, leading doctors to conclude Shingrix is safer.
Kerri

February 3, 2021 at 6:35 pm

Shingrix Shingles shot , on November 30 2020 and for the last few weeks I have had headaches nausea blisters outbreaks pain in stomach from fluids that won't drain. Weakness Irritability and much more also the site swelled into a big liquid filled bubble that hurt heat up and couldn't even wear clothes on it I have never gotten so sick from a vacation
"*" indicates required fields