Side Effects of Gadolinium MRI Contrast Dyes May Cause Reactions In Children: Study
October 01, 2018
By: Irvin Jackson
Some children suffer allergic reactions when injected with gadolinium-based MRI contrast agents, according to the findings of a new study that looks at how to treat such side effects that may occur following the exam. 
Researchers from Cincinnati Children's Hospital Medical Center published a study in the medical journal Pediatric Radiology on September 21, which looked at the frequency of reactions to gadolinium contrast dye among children, the severity of reactions and treatments.
While side effects of gadolinium MRI contrast dye often result in only mild reactions, the findings suggest that in some cases the problems can be life-threatening.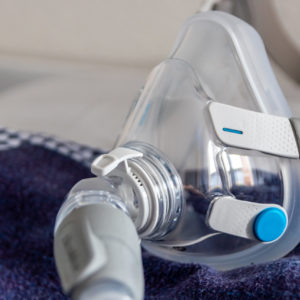 Did You Know?
Millions of Philips CPAP Machines Recalled
Philips DreamStation, CPAP and BiPAP machines sold in recent years may pose a risk of cancer, lung damage and other injuries.
Learn More
Gadolinium-based contrast agents are used to enhance the results of MRI or MRA exams to help enhance the images, using a toxic metal that is injected to differentiate blood vessels. Manufacturers have indicated that the gadolinium is safely processed out of the body before the protective coating breaks down, but concerns have emerged about a number of safety risks that some users may experience.
About a decade ago, the first problems with gadolinium contrast agents emerged among individuals with impaired kidney function, who face an increased risk of developing a severe reaction known as nephrogenic systemic fibrosis (NSF), which causes a progressive thickening and hardening of the skin that severely restricts movement and ultimately results in confinement to a wheelchair or death.
More recently, concerns have emerged about MRI contrast dye reactions among individuals with normal kidneys, as studies have found that the gadolinium may buildup in the body and result in a number of symptoms, such as persistent headaches, cognitive issues, joint pain and other side effects.
In this latest study, researchers note that there are about 20 allergic-like reactions per every 11,306 injections of gadolinium contrast dyes among pediatric patients. Of those, about 80% are classified as mild. The rest could be more dangerous or even life threatening, including diffuse edema, anaphylactic shock and pulmonary edema.
Researchers found that traditional methods of treating allergic reactions appear to work, including epinephrine, albuterol and diphenhydramine. However, there are also risks of physiological reactions, which can be mild nausea, headaches and dizziness, to more severe reactions such as hypertensive emergencies, seizures and arrhythmia, the researchers warned.
"The majority of acute pediatric allergic-like contrast reactions are mild and self-limited. However, life-threatening contrast reactions do occur," the researchers determined. "Physiological reactions are more common than allergic-like reactions, are usually transient and generally require only supportive care. It is our obligation as radiologists supervising the administration of contrast material to be capable of both recognizing and treating such contrast reactions."
The findings come as manufacturers face a growing number of gadolinium MRI contrast dye lawsuits brought by adult patients who claim that the toxic metal caused painful and debilitating reactions after building up in the body and causing fibrosis of organs, bones and skin. Collectively, these problems are now referred to as "gadolinium deposition disease", and lawsuits allege that users and the medical community were not adequately warned about the risks associated with the MRI contrast dye.
"*" indicates required fields