Testing for Truck Driver Sleep Disorders Halted By New Administration
August 09, 2017
By: Russell Maas
In a controversial move, the Trump administration has decided to halt nearly a year's worth of development designed to reduce the risk of truck accidents, withdrawing proposed regulations that would require screening for sleep apnea and other disorders that have caused many commercial truck drivers to fall asleep behind the wheel in recent years.
The Federal Motor Carrier Safety Administration (FMCSA) and the Federal Railroad Administration (FRA) announced on Friday they are dropping a proposal to test and screen commercial truck drivers for sleep disorders, indicating that the agencies have now determined that existing safety programs are sufficient to address the risks associated with fatigue.
The move comes despite recommendations made by the U.S. National Transportation Safety Board (NTSB) since 2009, which indicate that truck drivers and railroad engineers should be better screened for sleep disorders to prevent fatigued driving and fatal accidents. However, the Trump administration has decided to withdraw an advance notice of proposed rulemaking originally issued in March 2016, which would have implemented mandatory testing and treatment to address moderate-to-severe obstructive sleep apnea among individuals occupying safety sensitive positions in highway and rail transportation.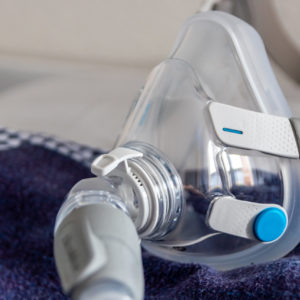 Did You Know?
Millions of Philips CPAP Machines Recalled
Philips DreamStation, CPAP and BiPAP machines sold in recent years may pose a risk of cancer, lung damage and other injuries.
Learn More
"America would be better off if the Trump administration were asleep at the regulatory switch," according to a statement issued by Public Citizen, a prominent consumer advocacy group. "Then, at least, lifesaving rules – such as a requirement to ensure truck drivers and train engineers be tested for sleep disorders requiring treatment – would continue forward."
The initiative to begin testing commercial vehicle conductors was first encouraged by the NTSB, and the Department of Transportation, in conjunction with the FRA and the FMCSA, which proposed requiring operators to be tested for obstructive sleep apnea, in an attempt to prevent serious crashes involving multi-passenger vehicles and dangerously large vehicle crashes.
The initiative to test for sleep order conditions was a secondary initiative to the department's plan to limit the amount of hours commercial vehicle drivers can work in one shift, and to mandate a certain amount of hours between shifts for proper rest periods.
The NTSB estimates that 22 million men and women in the U.S. are believed to suffer from undiagnosed and untreated obstructive sleep apnea. The American Academy of Sleep Medicine (AASM) says that number could be as high as 25 million.
Obstructive sleep apnea is a disorder in which an individual's breathing repeatedly stops and starts during sleep from the throat muscles intermittently relaxing and blocking the airway. When the airway is blocked while sleeping, this causes inadequate breathing which may lead to insufficient oxygen levels in the blood.
Often individuals with sleep apnea have constant interrupted sleep patterns because the brain briefly sends a distress signal wakening the individual. However, these interruptions are usually not long enough to be remembered. Persistently poor sleep patterns due to sleep apnea prevent sufferers from reaching the required sleep phases for individuals to remain attentive for long periods of time the next day.
Side effects of sleep apnea often cause unintended sleep episodes and deficits in attention, concentration, situational awareness, memory, and can reduce capacity to safely respond to hazards.
Several studies in recent years have indicated those with sleep disorders such as sleep apnea, are much more likely to be injured while working. According to a study published in September 2016 in the medical journal Sleep Medicine, truck drivers who suffer from sleep apnea have a five-fold higher risk of being involved in an accident.
Individuals with undiagnosed sleep apnea have triple the risk of suffering an injury, such as a fall or a commercial car crash in the workplace, according to a study published in the medical journal Thorax.
"*" indicates required fields