SoClean's Insurer Files Lawsuit To Avoid Covering Ozone-Related CPAP Cleaner Injury Claims
March 04, 2022
By: Irvin Jackson
Liberty Mutual is asking a federal judge to declare that it is not responsible for covering the costs associated with a growing number of SoClean lawsuits, over risks associated with high levels of ozone produced by the CPAP sanitizing machines.
The insurer filed a complaint (PDF) in the U.S. District Court for the District of New Hampshire on March 2, seeking a declaratory judgment against SoClean, Inc., indicating that it has no obligation to defend or pay for SoClean's legal costs related to ozone-related CPAP cleaner injury claims.
There are currently at least 11 class action lawsuits against SoClean filed in different U.S. District Courts, each raising similar claims that the CPAP cleaners release dangerous levels of ozone, which can lead to coughing, nasal irritation, headaches, asthma attacks and other respiratory problems.
SoClean devices are intended to sterilize and deodorize CPAP breathing machines, which are used by individuals with sleep apnea. However, the lawsuits note that to be effective at sanitizing the devices using ozone, SoClean devices must emit levels of gas that are higher than can be safely tolerated by humans or animals.
Given that millions of these devices were sold throughout the U.S., the number of lawsuits over the SoClean CPAP cleaner injuries is expected to continue to rise in the coming months and years.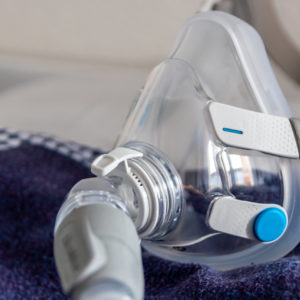 Philips CPAP Recall Lawsuit
Liberty's lawsuit against SoClean maintains that the insurer has no obligation to cover the claims, because the manufacturer failed to satisfy several of Liberty's policy requirements. In addition, the company claims SoClean knew about the CPAP cleaner problems before the June 4, 2018 inception date of Liberty's coverage.
"Liberty seeks a determination that it has no obligation to defend or indemnify SoClean under insurance policies issued by Liberty in regard to multiple statewide class action lawsuits against SoClean alleging misrepresentations, fraudulent omissions, breach of contract and breaches of state consumer protection laws in connection with the company's manufacture, marketing, and sale of CPAP cleaning devices," the lawsuit states.
On February 2, the U.S. Judicial Panel on Multidistrict Litigation (JPML) ordered all SoClean lawsuits filed in federal courts nationwide will be consolidated for pretrial proceedings in the U.S. District Court for the Western District of Pennsylvania under District Judge Joy Flowers Conti.
Judge Conti has also been assigned to oversee the multidistrict litigation (MDL) established for thousands of Philips CPAP lawsuits, which allege that a defective sound abatement foam used in millions of breathing machines deteriorates and releases toxic chemicals and particles directly into the air pathways. These problems have been linked to reports of cancer, lung damage and other respiratory injuries experienced by individuals who used the recalled Philips CPAP machines every night for treatment of their sleep apnea.
At the time of the recall, Philips suggested that use of SoClean and other similar CPAP sanitizing devices involving ozone and UV light may exacerbate the foam's degradation. However, in October 2021, SoClean sued Philips, arguing that it was attempting to use the ozone cleaning machine as a scape goat for what it called a "glaring design flaw" that placed a defective sound abatement foam directly in the machine's air pathways.
Given common questions of fact and law involved in the litigation against Philips and SoClean, Philips urged the U.S. JPML to transfer the SoClean cases to the MDL already established for the recalled Philips CPAP machines, arguing that the SoClean and Philips litigations will both involve discovery related to the causes and effects of the foam breaking down, indicating that many of the same witnesses and evidence will be involved in the proceedings. However, both plaintiffs and SoClean opposed the request, arguing that the primary issues in the SoClean lawsuits related to the safety of the CPAP sanitizing devices and health risks caused by ozone exposure.
"*" indicates required fields