JPML to Consider Consolidation for SoClean CPAP Lawsuits This Month
January 07, 2022
By: Irvin Jackson
The U.S. Judicial Panel on Multidistrict Litigation (JPML) will hear oral arguments later this month to decide whether all SoClean CPAP cleaning machine lawsuits filed throughout the federal court system should be consolidated before one judge for coordinated discovery and pretrial proceedings.
There are currently at least 11 class action lawsuits filed against SoClean in different U.S. District Courts, each raising similar claims that the CPAP sanitizing devices release dangerous levels of ozone, which can lead to coughing, nasal irritation, headaches, asthma attacks and other respiratory problems.
SoClean devices are intended to sterilize and deodorize CPAP breathing machines, which are used by individuals with sleep apnea. However, the lawsuits note that to be effective at sanitizing the devices using ozone, SoClean devices must emit levels of gas that are higher than can be safely tolerated by humans or animals.
Given that millions of these devices were sold throughout the U.S., the number of SoClean CPAP sanitizing lawsuits is expected to continue to rise in the coming months and years.
SOCLEAN CPAP LAWSUIT
Did you experience problems from SoClean sanitizing your CPAP machine?
CONTACT A LAWYER
In October, two plaintiffs filed a motion to centralize lawsuits over SoClean ozone CPAP cleaning machines in the U.S. District Court for the District of Kansas, before U.S. District Judge Holly Teeter, to help avoid duplicative discovery, prevent contradictory rulings from different judges, and serve the convenience of the parties, witnesses, and courts.
SoClean has indicated it supports centralization, but called for the litigation to be consolidated in the Eastern District of Louisiana instead.
On December 16, the JPML issued a Notice of Hearing Session (PDF), announcing it will hear oral arguments on whether the SoClean cases should be consolidated on January 27 at the Wilkie D. Ferguson, Jr. U.S. Courthouse in Miami, Florida. At present, the hearing is scheduled to be conducted in-person, but that could change to videoconference or teleconference based on that status of the COVID-19 pandemic.
Following those arguments, the panel will then determine whether centralized management is appropriate at this early stage of the litigation, and which court would make the most appropriate forum for the pretrial proceedings.
Similar Injuries Linked to Recalled Philips CPAP Machines
The SoClean lawsuits involves reports of injuries similar to those linked to millions of recalled Philips Respironics DreamStation and other CPAP machines, which contained a defective sound abatement foam that has been found to degrade and release toxic particles and gases directly into the air pathways.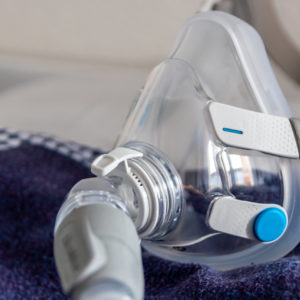 Philips CPAP Recall Lawsuit
There are also now hundreds of Philips CPAP lawsuits being filed against the makers of the sleep apnea machine, alleging that users were exposed to an increased of cancer, severe respiratory problems and other health complications after breathing chemicals and gases released as the foam breaks down. Those cases have already been centralized as part of an MDL, which is pending before U.S. District Judge Joy Flowers Conti in the Western District of Pennsylvania.
At the time of the recall, Philips suggested that use of SoClean and other similar cleaning devices involving ozone and UV light may exacerbate the foam's degradation. However, in October 2021, SoClean sued Philips, arguing that it was attempting to use the ozone cleaning machine as a scape goat for what it called a "glaring design flaw" that placed a defective sound abatement foam directly in the machine's air pathways.
Thousands of former users of the recalled Philips machines have reported severe side effects from the CPAP foam, including cancers, lung scarring, respiratory damage, kidney and liver disease, and other injuries.
"*" indicates required fields