Artificial Sweeteners May Not Lower Heart Risks Of Sugary Drinks: Study
October 28, 2020
By: Martha Garcia
Drinking diet sodas with artificial sweeteners may be just as bad for your heart as drinking regular, sugary soft drinks, according to the findings of a new study.
In a report published this week in the Journal of the American College of Cardiology (JACC), French researchers indicate that both sugary soft drinks and those using artificial sweeteners are linked to a higher risk of heart disease, raising questions about claims that artificially sweetened beverages (ASBs) are a healthy alternative to fully sweetened soft drinks and sodas.
Researchers aimed to assess the risk of cardiovascular disease in the large prospective French NuriNet-Sante cohort study, which was launched in 2009 and is expected to continue through 2029, involving nearly 105,000 participants.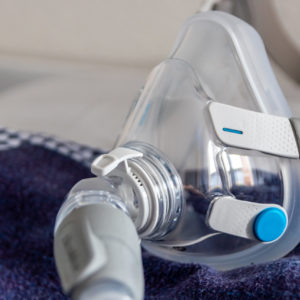 Did You Know?
Millions of Philips CPAP Machines Recalled
Philips DreamStation, CPAP and BiPAP machines sold in recent years may pose a risk of cancer, lung damage and other injuries.
Learn More
Volunteers for the study complete online questionnaires that are regularly administered every six months. They were asked to fill out a minimum of three web-based 24-hour dietary records.
Participants were divided into three groups: nonusers, low consumers, and high consumers of both diet drinks and sugary drinks. Diet drinks were defined as beverages with artificial sweeteners, like Splenda and Equal. Drinks were deemed to be sugary if they contained at least 5% sugar, like sodas, 100% fruit juice and fruit drinks.
All major health events were reported by participants and validated through their medical records. The study also used data from the National insurance system and the French national mortality registry.
During follow-up from 2001 to 2019, researchers looked for cases of stroke, transient ischemic attack, myocardial infarction, acute coronary syndrome and angioplasty. Early cases of heart disease in the first three years were eliminated and considered preexisting. Researchers also adjusted for other factors that could skew data.
Compared to people who did not drink diet drinks, individuals who consumed high amounts were 20% more likely to have cardiovascular disease.
Prior studies have indicated drinking sugary drinks like soda increased the risk of early death by 21% for any cause and 31% from cardiovascular disease for those who drank more than two sodas per day.
While research has continually showed the negative side effects of consuming high amounts of sugary drinks, like soda and fruit drinks, the new data indicates drinking diet drinks may be just as bad for the heart.
Data from the study indicated volunteers in both the diet group and sugary drink group had high risks of cardiovascular disease if they drank higher quantities.
The risk was highest for women with no history of heart disease or diabetes and women who were obese or African American.
Scientific research indicates consuming something sweet, even artificially sweetened, triggers an insulin release in the body, which can eventually lead to weight gain and other health side effects. A growing body of evidence suggests diet sweeteners have negative side effects on the body, ranging from increased risk of obesity, type 2 diabetes and dementia.
While this new study points to a link between cardiovascular disease and diet drinks and does not indicate a cause and effect, researchers speculate the cause may be linked to gut health or metabolism. However, more research is needed for a conclusive answer.
Consumption of sugary drinks has increased worldwide with a detrimental impact on the health of the general population. To that end, diet drinks are marketed as a "healthier alternative," but those statements are strongly debated with many health advocates asserting artificially sweetened drinks may not be as healthy as most people think.
"These data provide additional arguments to fuel the current debate on taxes, labeling, and regulation of sugary drinks and ASB," the researchers determined. "To establish a causal link, replication in other large-scale prospective cohorts and mechanistic investigations are needed."
"*" indicates required fields