Solution for Chinese Drywall Problems Found: Company Claims
August 18, 2009
By: AboutLawsuits
A New York company claims that they have found a possible solution for the Chinese drywall problems that are impacting thousands of homeowners throughout the United States, and they claim that the remedy uses a chemical solution that does not require gutting the home.
Sabre Technical Services indicates that they can rid homes of sulfur emissions from Chinese drywall by treating affected areas with chlorine dioxide gas. The company says the chemical solution will destroy the emissions and mitigate their effects without damaging other substances in the home.
Defective drywall from China, which was imported into the United States between 2004 and 2007 due to a domestic shortage, has been blamed for producing foul sulfuric odors in homes, corroding wiring and electrical appliances, and causing various other problems for homeowners in at least 24 different states.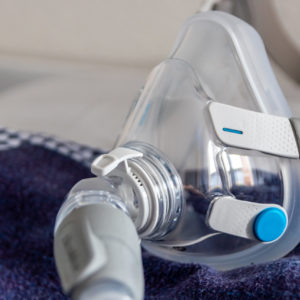 Did You Know?
Millions of Philips CPAP Machines Recalled
Philips DreamStation, CPAP and BiPAP machines sold in recent years may pose a risk of cancer, lung damage and other injuries.
Learn More
Homeowners have been unsure where to turn for solutions to their drywall problems, and many experts have suggested that it will be necessary to gut houses down to the studs to get rid of the pervasive, damaging emissions. In addition, some have expressed concerns that even after the drywall is replaced, the problems could continue if the gases have impacted the wood structure of the home.
To date, no official protocol has been established for the safe and effective removal of Chinese drywall or solution to the problems it has caused. In April, Florida Attorney General Bill McCollum warned consumers about a growing number of Chinese drywall scams that have surfaced since the problems gained media attention earlier this year. Fraudulent claims have been identified where individuals are selling bogus test kits, sprays and other applications that falsely claim to fix the drywall issues.
Builders and homeowners have expressed cautious optimism about the possible Chinese drywall solution touted by Sabre, but most have adopted a wait-and-see attitude. Sabre has already treated one home in the Bell Tower Park neighborhood of Fort Myers, Florida. Officials from Grosse Pointe Development, which built the homes in Bell Tower Park with defective Chinese drywall, say that if the process proves to be successful they will hire Sabre to treat the other 29 homes.
The U.S. Consumer Product Safety Commission (CPSC) has received nearly 900 complaints from homeowners, with most of the problems surfacing in Florida, Louisiana and Virginia. Some estimate have suggested that as many as 100,000 homes throughout the country could have the defective drywall, and the CPSC says it has confirmed more than 6 million sheets were imported into the United States.
Sabre officials estimate that their treatment will cost about $15 to $20 per square foot, which would result in about $30,000 to $40,000 for a 2,000 square-foot home. By comparison, stripping a house down to the studs and replacing the defective drywall can cost around $100,000 or more.
Chinese drywall lawsuits have been filed by homeowners throughout the United States against drywall manufacturers and distributers. In June, the federal drywall litigation was consolidated and centralized in an MDL, or Multidistrict Litigation. The cases are assigned to U.S. District Judge Eldon E. Fallon, who has put the cases on a "fast track," with the first trials for cases involving only property damage claims set to begin in early 2010.
MIchelle

November 2, 2010 at 3:25 am

Can anyone tell me who to contact to have my house tested? I called both the local and state BOH and neither of them could give me any information. I also called some environmental consultants who also did not know who to refer me to. I live in Ocean COunty NJ.

Fred

October 15, 2009 at 9:32 pm

When are going to stop importing cheap chinese crap, and put Americans back to work?????
"*" indicates required fields