Spinal Fusion Malpractice Lawsuit Filed Over Use of Medtronic Infuse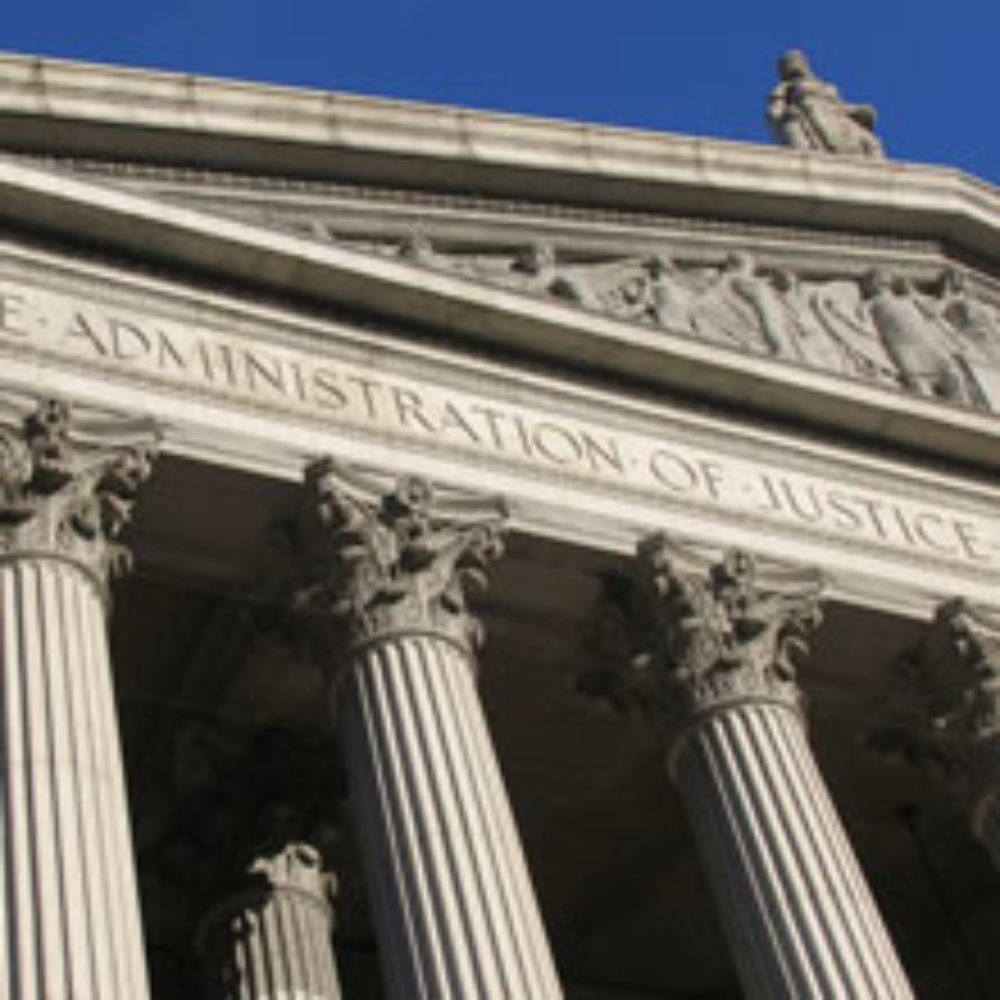 December 07, 2012
By: Irvin Jackson
A Pennsylvania man has filed a medical malpractice lawsuit after he experienced complications following a spinal fusion surgery where Medtronic Infuse BMP was used as an alternative to a traditional bone graft. 
Medtronic Infuse is a bioengineered bone growth stimulant, known as a bone morphogenetic protein (BMP), which was introduced in 2002 and has been aggressively promoted by the manufacturer as an alternative to bone grafts that require bone to be harvested from another part of the body or from cadavers.
Although the FDA only approved Infuse BMP for use during spinal fusion surgery that involves a single level, anterior lumbar fusion, it has been widely used off-label for other types of spine surgery.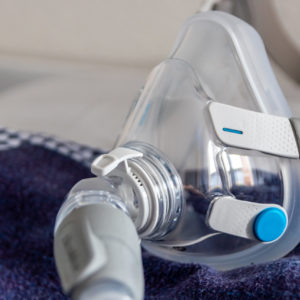 Did You Know?
Millions of Philips CPAP Machines Recalled
Philips DreamStation, CPAP and BiPAP machines sold in recent years may pose a risk of cancer, lung damage and other injuries.
Learn More
Lawsuit Alleges Product Liability and Medical Malpractice Claims
The complaint (PDF) was filed by Norman Kornitzer in the U.S. District Court for New Jersey on November 14, alleging that the design of the Medtronic Infuse bone graft device and a lack of proper medical care by the surgeon caused him to experience permanent injuries following a surgery two years ago.
Kronitzer indicates that he underwent a spinal fusion surgery on November 14, 2010, which was performed by Dr. Louis Quartararo at the New Jersey Spine Institute. During the procedure, Dr. Quartararo used Medtronic's Infuse bone graft device to stimulate bone growth in the spine and promote fusion of the vertebrae.
A number of individuals throughout the United States have filed similar lawsuits over Medtronic Infuse BMP use during spinal fusion surgery, which has been linked to a risk of inflammation, nerve damage and other complications.
In 2008, the FDA issued an alert advising doctors not to use the Medtronic Infuse in upper spinal fusion procedures, after receiving a large number of reports involving deaths and other complications that resulted from swelling of the neck and breathing difficulties.
According to allegations raised in product liability lawsuits filed against Medtronic in courts throughout the United States, the manufacturer failed to warn about the risk of excessive bone growth following use of Infuse BMP, which may be more likely when the device is used off-label. The growth of excess bone around the spine may result in permanent nerve damage and other problems following spinal fusion surgery. 
Complaints also allege the manufacturer actively encouraged use of the Medtronic Infuse bone graft during procedures that were not only unapproved, but that the device maker knew or should have known posed an increased risk of serious injury or death.
Kornitzer's spinal fusion malpractice lawsuit includes allegations of negligence against his doctor and the New Jersey Spine Institute, claiming that they failed to follow the appropriate standards of medical care. The lawsuit seeks compensatory damages, punitive damages, as well as legal fees.
Susan

September 24, 2017 at 10:21 pm

I had a back fusion done I my bank with rides in cages One of the cages Wednesdays with the off label brand . I was informed to go with the civil lawsuit against them Metron which ended up with using one company of lawyers and then another company and lawyers I know him anywhere chair basically I am 56 years old I have three grandchildren and A 14-year-old granddaughter which I am missing out o[Show More]I had a back fusion done I my bank with rides in cages One of the cages Wednesdays with the off label brand . I was informed to go with the civil lawsuit against them Metron which ended up with using one company of lawyers and then another company and lawyers I know him anywhere chair basically I am 56 years old I have three grandchildren and A 14-year-old granddaughter which I am missing out on so much of their life right now it just does not seem fair they could do this to me and I actually get me to found a lawsuit with them they got millions after hours and I actually got $1636 which cannot even pull around into my house This is change my whole lifestyle I'm finding it very hard to cope with your day today I went in there for them to help me and now they've done nothing but shorten my life with my grandkids and having fun . I don't want to be in a wheelchair at my I have looked forward to having grandchildren running playing going to baseball games getting involved in the band with my granddaughter but now I have to try to get a wheelchair or jersey on my own . I have been married for 40 years to a great man worked hard all of our lives on my own business I had to shut my business down now he must take care of the bills on his own I want to get disability and was denied so I got a lawyer and was denied again this time I tried on my own and I got it it is very very painful most of the time if you don't use your medication and keep your pain under control it's very hard to get out of bed or out of the chair over everything fine comfortable to sleep I guess it was my fault because I did not realize how a civil lawsuit went it seems like someone should pay for this I can no longer work hard for my retirement i'm not saying being in a wheelchair is horrible and I do understand I am blessed that I can still walk but that is so unfair so if you can don't go through civil suit they will just take the money there were 350 of us and they took over 58% of our money and then the other lawyers took their money to I'm sure I sound like a battered woman and I guess I am please see what you can do on your own sometimes it's better to do it that way then to trust somebody to help you I don't know if I can hold the doctor responsible for what he did I'm sure he knew that he was going to use them but it this point I'm so tired and so more now that I just had to say that this is her medical today and two people really care i'm from the state of Pennsylvania and made a Waze they told me all about it and even told me that Metron him put $800 million or billion dollars aside so they could not file bankruptcy I had you believing that they would help you out for the rest of your life beans but I can't work hard and save and get a retirement my has been planned all I have to say is make sure you read everything don't make him do this to you I bless you and good luck with everything

Michael

July 15, 2017 at 2:23 am

I had a cervical spinal fusion after I had a severe staph infection in my spine . The infection was gone until I had then plate screws and cages on three levels. I have had pain , infections and chronic septicemia and have a date to have the hardware taken out because of it. Can any one help me or point me in the right direction to see if the hardware is the cause of this which is what the doctors[Show More]I had a cervical spinal fusion after I had a severe staph infection in my spine . The infection was gone until I had then plate screws and cages on three levels. I have had pain , infections and chronic septicemia and have a date to have the hardware taken out because of it. Can any one help me or point me in the right direction to see if the hardware is the cause of this which is what the doctors think and is there any recourse? Thanks so much ! Michael

emma

November 29, 2016 at 12:55 pm

i had a Medtronic spinal cord implant with a battery charger put in in sept 2016 since then I have had complications with my bladder and looking at permanent catherization . need to know what to do now

curtis

January 11, 2015 at 5:24 pm

I had cervical surgery Oct.2010 every since this surgery I have had several underlying medical conditions that have to do with infections osymelites infections that have to do with the bones I have had several treatments and still fight this today is this a medical condition from this surgery? Am I the only one that has dealt with this kind of infection? I pray every day that the doctors find wha[Show More]I had cervical surgery Oct.2010 every since this surgery I have had several underlying medical conditions that have to do with infections osymelites infections that have to do with the bones I have had several treatments and still fight this today is this a medical condition from this surgery? Am I the only one that has dealt with this kind of infection? I pray every day that the doctors find what is causing this because I been fighting it every since the cervical surgery 4 long years

EDEM

December 2, 2014 at 11:17 pm

Had tri-level cervical fusion 11/2010. I am now almost useless to my self.

Vincent

December 8, 2012 at 7:07 pm

I have the same problem I had fusion done and it ruined my life they did it to Me When I was 16 years old
"*" indicates required fields