Daily Lipitor, Crestor or Other Statin Use May Increase Cataract Risk: Study
December 09, 2014
By: Irvin Jackson
New guidelines regarding the use of Lipitor, Crestor and similar cholesterol drugs could increase the risk of developing cataracts, according to Canadian researchers. 
A study published in the December issue of the Canadian Journal of Cardiology found an association between the use of a class of drugs called statins and an increased risk of cataracts in the eyes. The researchers warn that daily use of these drugs could significantly increase that risk.
Cataracts develop on the lens of the eye, clouding it and resulting in vision loss. They are the most common cause of blindness and are usually a result of aging.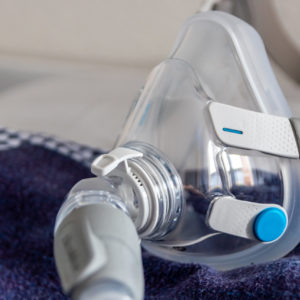 Did You Know?
Millions of Philips CPAP Machines Recalled
Philips DreamStation, CPAP and BiPAP machines sold in recent years may pose a risk of cancer, lung damage and other injuries.
Learn More
Statins are among the best-selling drugs in the United States, with about $14.5 billion in combined sales each year. The drugs use the liver to block the body's creation of cholesterol, a key contributor to coronary artery disease.
The most successful statin on the market is Pfizer's blockbuster drug Lipitor, but there are numerous other statins for sale in the U.S. and worldwide as well, including Crestor, Zocor, Simcor, Vytorin and others.
Researchers from the University of British Columbia conducted a retrospective nested case-control study using data from the British Columbia Ministry of Health databases from 2000-2007. The study involved 162,501 patients who were compared with a control group of 650,004 subjects.
Patients who took statins for at least a year had a 27% increased risk of developing cataracts which required surgical intervention. However, the study does not make a causal connection between drugs like Lipitor and cataracts. The researchers noted that a database including patients from the U.S. saw the increased risk drop to only 7%, but said even that increase was still statistically significant.
"This study demonstrates that statin use is significantly associated with cataract requiring surgical intervention. This relationship was consistent in both North American cohorts," the researchers concluded. "Further assessment of this relationship is recommended, especially because of increased statin use and the importance of acceptable vision in old age when cardiovascular disease is common."
The findings appear to support those of a study published in September 2013, when University of Texas researchers also found that side effects of statins may increase the risk of cataracts by 27%.
Lipitor, Crestor Side Effects
The study comes about a year after new heart guidelines were issued by the American College of Cardiology and American Heart Association, which indicate that doctors should only prescribe statins to lower cholesterol and call for doctors to toss out cholesterol goal numbers, which critics indicate may result in patients being kept on the drugs permanently.
Cataracts are not the only health risk associated with the side effects of Lipitor, Zocor and other statins. A number of recent studies have also linked the widely used drugs to an increased risk of diabetes, muscle injury and kidney damage.
In February 2012, the FDA announced it was requiring new diabetes warnings for Lipitor and other statins, providing users with information for the first time that they may face an increased risk of changes to blood glucose levels after taking the medication.
A growing number of women throughout the United States are pursuing Lipitor lawsuits and Crestor lawsuits, alleging that the manufacturers of these statin drugs failed to provide adequate warnings about the risk of developing diabetes.
"*" indicates required fields