Statin Recommendations, Risk Assessments Challenged by Experts
November 26, 2013
By: Irvin Jackson
A number of experts are pushing back against recent recommendations issued by the American Heart Association (AHA) and the American College of Cardiology (ACC), which could put millions of additional Americans on statin-based cholesterol drugs like Lipitor and Crestor.  
Critics warn that the recommendations appear to be a gift to the pharmaceutical industry and indicate that there are problems with risk assessment calculators that may too often suggest that patients face heart risks that do not actually exist.
At issue are new clinical practice guidelines issued earlier this month regarding the assessment and prevention of cardiovascular risks in adults. The recommendations indicate that statins are the only drugs doctors should prescribe to lower cholesterol and call for doctors to toss out cholesterol reduction goal numbers. The guidelines will substantially increase the number of people who should be using the drugs and would keep patients on the medications indefinitely.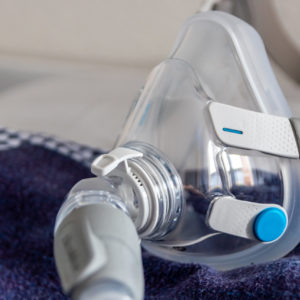 Did You Know?
Millions of Philips CPAP Machines Recalled
Philips DreamStation, CPAP and BiPAP machines sold in recent years may pose a risk of cancer, lung damage and other injuries.
Learn More
Statins are among the best-selling drugs in the United States, including brand name medications like Lipitor, Crestor and Zocor. The medications generate more than $14.5 billion in combined annual sales.
The drugs use the liver to block the body's creation of cholesterol, which is a key contributor to coronary artery disease. However, a number of studies have linked the drugs to an increased risk of potentially serious injuries, including muscle damage, kidney problems and diabetes.
On November 18, Consumer Reports warned Americans not to rush to their doctors to get statin prescriptions, saying that they should take a close look at just how the guidelines were developed first. Consumer Reports also raises concerns that, while statins are effective in combating cholesterol, the benefits of living a healthy lifestyle are not being promoted enough in the recommendations.
Risk Calculator Questioned
Other experts are warning that a new online cholesterol risk calculator launched by AHA and ACC is flawed and would result in heart risks being overstated.
The problems with the calculator were first brought up over a year ago by Harvard professors Dr. Nancy Cook and Dr. Paul Ridker. They warn that when the calculator was released with the new guidelines they tested it and still found it to be flawed, resulting in overestimations of heart risks by 75% to 150%.
In comments published online on November 20 in The Lancet medical journal, they praise the overall guidelines and their focus on statins. However, the doctors say the calculator does not currently work, but could be easy to fix.
ACA and ACC officials held a press conference and issued a press release supporting the calculator on Monday, and have said that Ridker and Cook looked at patients that were healthier than the average American, skewing their findings. They also took umbrage at some suggestions that they were shilling for pharmaceutical companies by feeding them millions of new statin customers.
"The goal is not to get more people on statins," American Heart Association President Mariell Jessup, M.D., said. "The goal is to help Americans reduce their risk of cardiovascular disease and stroke. The goal is to help people live longer, healthier lives. This means we have to treat the right people — those at the highest risk who have been shown to benefit."
Statin Health Risks
Despite the popularity of statin medications, a growing amount of scientific evidence has suggested there may be serious downsides to heavy statin use.
All statins carry warnings about the potential risk of serious muscle injury, known as myopathy. The most severe form of the muscle damage is rhabdomyolysis, which may lead to severe kidney damage, kidney failure and death.
More recently, Lipitor, Crestor and other statins have been linked to an increased risk of diabetes, leading the FDA to require new warnings in February 2012 about potential impact the medications may have on blood sugar levels. Studies have suggested that otherwise healthy individuals who begin taking statins to reduce their risk of heart disease, may actually increased their risk of diabetes, which itself increases a risk of cardiovascular disease.
In July, a study published in the medical journal Circulation: Cardiovascular Quality and Outcomes found that statin users face about a 9% increase in the risk of diabetes.
However, a study published in May in the British Medical Journal suggested that certain statins may carry an increased diabetes risk, Lipitor users facing a 22% increased risk of a diabetes, those taking Crestor were at an 18% increased risk, and patients given Zocor faced a 10% increased risk. The study did not establish a causal relationship between statins and diabetes risk, however.
Crestor (rosuvastatin) was approved by the FDA in 2003 and is manufactured by AstraZeneca. It is currently the best-selling statin in the country with $5.4 billion in sales over the last 12 months. It is also the most widely-prescribed drug in the nation.
Lipitor (atorvastatin) was previously the best-selling statin, generating more than $125 billion in sales for Pfizer before it became available as a generic in 2011.
Pfizer faces a growing number of Lipitor diabetes lawsuits by plaintiffs who say that the company failed to warn about the potential risks associated with using the medication.
More than 100 complaints have been filed in U.S. District Courts nationwide, with nearly all of the plaintiffs maintaining that if they had been provided proper warnings about the potential risk of diabetes from side effects of Lipitor, they could have avoided diabetes by choosing not to take the cholesterol drug or by diligently monitoring their blood glucose levels during treatment.
AstraZeneca also faces a number of Crestor lawsuits brought by former users who indicate that they were diagnosed with diabetes after using the cholesterol medication. Most of those cases are currently pending in California state court.
"*" indicates required fields