Lipitor, Crestor Guidelines Overestimate Real-World Cardiovascular Risks: Study
October 07, 2014
By: Irvin Jackson
Some heart experts are calling for a serious revision of recent guidelines regarding the use of statin-based cholesterol drugs, indicating that millions may be needlessly and permanently put on Lipitor and Crestor. 
The call to action has been sparked by a study published yesterday in the medical journal JAMA Internal Medicine, which indicates that the rate of heart disease predicted by calculators used by the American College of Cardiology (ACC) and the American Heart Association (AHA) were significantly higher than those actually observed in real life.
The findings are important because the two organizations used the calculators to generate statin use guidelines late last year, which suggested that doctors should only prescribe statins like Lipitor and Crestor to battle high cholesterol and to prevent cardiovascular disease. The guidelines also called for doctors to keep patients on the drugs in perpetuity, which raised alarms from a number of medical professionals who said the guidelines amounted to a gift to drug manufacturers that would put millions of people on the drugs, and expose them to Crestor and Lipitor side effects, unnecessarily.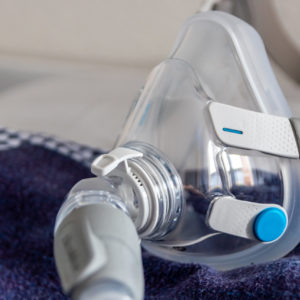 Did You Know?
Millions of Philips CPAP Machines Recalled
Philips DreamStation, CPAP and BiPAP machines sold in recent years may pose a risk of cancer, lung damage and other injuries.
Learn More
The new study appears to back up claims that the guidelines are problematic, and is one of seven studies since the guidelines were released that has done so.
Researchers from Brigham and Women's Hospital in Boston said that the guidelines have overestimated cardiovascular risk according to multiple studies, and sought to determine whether there was some explanation for the discrepancies.
The research used data from the Women's Health Study to look at more than 27,000 women between the ages of 45 and 79, with risk factors that would have put them on Lipitor and similar drugs for a median of 10 years. They found that the new calculators used by ACC and AHA predicted that 3.6% of them should have been at risk for cardiovascular disease. However, in reality the risk was 2.2%.
When broken down into risk groups, the calculators predicted that nearly twice as many women in the lower risk categories would suffer cardiovascular disease than actually did, the researchers determined.
Researchers said they could find no reason other than the calculators themselves to explain why the calculators were so far off on predicting real-world cardiovascular disease.
In an accompanying commentary, Dr. Steven Nissen, a well-known cardiovascular expert with the Cleveland Clinic, called for a revision of the guidelines.
"The extent of miscalibration is substantial, over-estimating risk by at least 50%. This is not a trivial problem," Nissen wrote. "While statins are valuable drugs, particularly in secondary prevention, they do have downsides, and prudence requires not administering drugs to patients who will likely not benefit. The implications of the overestimation of risk are profound. A 50% overestimation by the guideline risk equations would likely add millions of Americans to the roles of patients for whom statins are recommended."
Statin Health Risks
Statins are among the best-selling drugs in the United States, with $14.5 billion in combined sales in 2008. They use the liver to block the body's creation of cholesterol, which is a key contributor to coronary artery disease. However, a number of studies have linked the drugs to an increased risk of potentially serious injuries, including muscle damage, kidney problems and diabetes.
All statins carry warnings about the potential risk of serious muscle injury, known as myopathy. The most severe form of the muscle damage is rhabdomyolysis, which may lead to severe kidney damage, kidney failure and death.
More recently, Lipitor, Crestor and other statins have been linked to an increased risk of diabetes, leading the FDA to require new warnings in February 2012 about potential impact the medications may have on blood sugar levels. Studies have suggested that otherwise healthy individuals who begin taking statins to reduce their risk of heart disease, may actually face an increased risk of diabetes, which itself increases the risk of cardiovascular disease.
Just last month, a study published in The Lancet warned that the enzyme the drugs are designed to inhibit to control cholesterol also impact a number of factors affecting blood sugar. The findings may explain why numerous studies have found a link between statins and diabetes.
The study comes out just three months after Italian researchers published a study in the medical journal Diabetes Care, which determined that there was a dose-specific response that suggests that the longer a user takes Lipitor and similar drugs, the higher their risk of developing diabetes.
In June, Canadian researchers reported in the British Medical Journal (BMJ) that they had found users of high potency statins, including Lipitor, Crestor, and Zocor, may face a 15% increased risk of being diagnosed with diabetes within two years of starting treatment. The researchers estimated that for every 350 patients given a high potency statin instead of a low potency statin, one of them would contract diabetes.
Crestor, Lipitor and Zocor are not only high potency statins, but they are also among the most popular drugs in the class. All other statin-based medications were considered to be lower potency cholesterol drugs.
Earlier this year, researchers in the U.K. reached similar conclusions in findings published in the European Journal of Preventative Cardiology. That study conducted by researchers from the National heart and Lung Institute in Imperial College London found that 3% of those taking statins were later diagnosed with diabetes, compared to only 2.4% who were given a placebo.
Pfizer currently faces hundreds of Lipitor diabetes lawsuits filed by women throughout the United States, who allege that the drug maker knew or should have known about risks associated with their medication for years, but withheld diabetes warnings to avoid a negative impact on sales and growth of the blockbuster medication.
AstraZeneca also faces a number of Crestor lawsuits filed on behalf of former users of the cholesterol drug who were diagnosed with diabetes. Most of those cases are currently pending in California state court.
"*" indicates required fields