Suave Deodorant Class Action Lawsuit Filed Over Benzene Contamination
February 01, 2022
By: Irvin Jackson
Unilever faces a class action lawsuit over Suave deodorant, which has been found to contain dangerous levels of the cancer-causing chemical benzene, alleging that consumers were misled about the safety of the products.
The complaint (PDF) was filed by Antonio Morris in the U.S. District Court for the Northern District of Illinois on January 20, seeking class action status to present damage for all consumers who purchased contaminated deodorant nationwide.
The Suave class action lawsuit comes in the wake of a report by the independent, online pharmacy Valisure last November, which found dangerously high levels of benzene in deodorants and body sprays including Suave, Old Spice, Secret and Tag. Shortly after the report was released, the organization also filed a citizen's petition with the U.S. Food and Drug Administration, calling for a deodorant recall of the affected products.
Benzene is an industrial chemical that has been associated with the development of several fatal forms of cancer, leukemia and other conditions, such as AML, Chronic Myelogenous Leukemia (CML), Acute Lymphocytic Leukemia (ALL), Chronic Lymphocytic Leukemia (CLL), Hairy Cell Leukemia (HCL), Non-Hodgkin's Lymphoma, Multiple Myeloma, Myelodysplastic Syndrome (MDL), Myelofibrosis and Myeloid Metaplasia, Aplastic Anemia and Thrombocytopenic Purpura.
The deodorant lawsuits also follow the identification of benzene in many sunscreen spray products last year, which led to a number of consumers filing similar sunscreen cancer lawsuits and class action claims against Johnson & Johnson, as well as other manufacturers.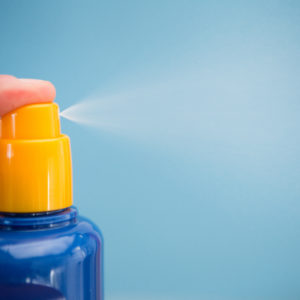 The lawsuit notes that the levels detected in Suave 24-hour Protection Powder aerosol antiperspirant were 5.21 parts per million (ppm), which is more than two and half times the FDA concentration limit of 2 ppm.
"Benzene has been recognized, acknowledged, and accepted as a well-known health hazard and human carcinogen for approximately a century. For example, benzene is known to harm the bone marrow, and long exposure to benzene can lead to blood cancer, such as leukemia," Morris's lawsuit states. "Consumers like the Plaintiff trust manufacturers such as Defendant to sell a Product that is safe and free from harmful known toxins, including benzene."
However, the lawsuit notes Unilever never added any label warning to Suave deodorant products warning of the presence of benzene, and instead told consumers repeatedly that each product is evaluated and determined to be safe. The lawsuit indicates this constituted a false and misleading advertising campaign on behalf of Unilever.
The lawsuit against Suave alleges that consumers would have chosen an alternative deodorant and antiperspirant if they had known about the risk of benzene exposure, and certainly would not have paid the high prices charged for the products.
Morris's lawsuit joins a growing number of Old Spice deodorant lawsuits filed against Procter & Gamble, which also seeks class action status over benzene contamination.
Sonja

March 8, 2023 at 6:50 am

I have used sauve deodorant for many years now have breast cancer

Rachel

December 2, 2022 at 12:44 am

I have been using Suave deodorant for 20 plus years and have breast cancer. Am I eligible for the lawsuit?

Catherine

September 24, 2022 at 5:35 pm

I used suave deoderant for at least 20 years. I now have CML (chronic myeloid leukemia. Am I eligible to join a class action lawsuit?

Charles

June 19, 2022 at 12:54 pm

I have used Suave 6 oz spray deodorant for 50 years ,first buying from Kmart then buying bulk from Walmart and others via internet. I have been diagnosed with CLL and SLL by U of M Internal Medicine Department one year ago and now see that the deodorant probably is the cause.

Terrie

June 5, 2022 at 8:23 pm

I want to know if I have a case. I have endometrial cancer and am going through radiation. I used suave for years
"*" indicates required fields