JPML to Consider Consolidation of Suave Lawsuits Filed Over Benzene in Antiperspirant Spray Products
February 16, 2023
By: Irvin Jackson
The U.S. Judicial Panel on Multidistrict Litigation (JPML) will hear oral arguments next month over whether to consolidate and centralize all Suave lawsuits brought throughout the federal court system over the presence of cancer-causing benzene in antiperspirant spray products sold in recent years.
The litigation emerged following the release of a report by the independent online pharmacy Valisure in November 2022, which found dangerously high levels of benzene in deodorants and body sprays including Suave, Old Spice, Secret and Tag. Shortly after the report was released, the organization also filed a citizen's petition with the U.S. Food and Drug Administration, calling for a deodorant recall of the affected products.
Benzene is an industrial chemical that has been associated with the development of several fatal forms of cancer, leukemia and other conditions, such as AML, Chronic Myelogenous Leukemia (CML), Acute Lymphocytic Leukemia (ALL), Chronic Lymphocytic Leukemia (CLL), Hairy Cell Leukemia (HCL), Non-Hodgkin's Lymphoma, Multiple Myeloma, Myelodysplastic Syndrome (MDL), Myelofibrosis and Myeloid Metaplasia, Aplastic Anemia and Thrombocytopenic Purpura.
Over the last couple years, Valisure has focused on discovering the presence of hidden, and potentially dangerous, chemicals in various consumer products. In addition to deodorant and body spray products, independent testing by Valisure has also found evidence of benzene in various aerosol spray sunscreen products, including Neutrogena, Coppertone and others. Those manufacturers also face a number of sunscreen lymphoma lawsuits being filed by former users who applied large amounts on a regular and consistent basis.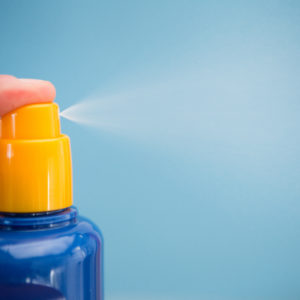 Given common questions of fact and law raised in the complaints spread throughout the federal court system, a group of plaintiffs have filed a motion to establish a Suave shampoo lawsuit MDL (multidistrict litigation), which would transfer the claims to one U.S. District Judge to preside over coordinated discovery and pretrial proceedings.
In a notice of hearing session (PDF) issued on February 10, the U.S. JPML announced that it will hear oral arguments over whether the antiperspirant spray products should be consolidated on March 30 at the Evo A. DeConcini U.S. Courthouse in Tucson, Arizona.
According to the hearing notice, there are currently six Suave lawsuits pending in four different U.S. District Courts.
In complex product liability litigation, where large numbers of claims raise similar allegations against the manufacturers of similar products, it is common for the claims to be consolidated so that the the parties reduce duplicative discovery that would otherwise be repeated throughout large numbers of claims, avoid conflicting pretrial rulings and to serve the convenience of common parties and witnesses involved in the litigation.
In addition to lawsuits against Suave, there are also a number of similar Old Spice lawsuits filed after the discovery of benzene in that spray deodorant product last year, which also seek class action status to bring compensation benefits to consumers nationwide.
"*" indicates required fields