Sudafed PE Class Action Lawsuit Filed Over Ineffective Nasal Decongestant
October 04, 2023
By: Katherine McDaniel
Another consumer class action lawsuit has been filed over problems with the nasal decongestant phenylephrine (PE), after an FDA panel of scientific advisers found that the the active ingredient in Sudafed PE and other widely used cold drugs is not effective.
In a complaint (PDF) was filed in the U.S. District Court for the District of New Jersey on September 29, plaintiffs John Jeffrey Ward, Ruta Taito, and Karen Schwartz seek class action status to pursue damages from defendants Johnson & Johnson, Johnson & Johnson Consumer Inc., Kenvue, Inc., and McNeil Consumer Healthcare, Inc.
Kenvue was previously owned by Johnson & Johnson, and comprised its over-the-counter consumer medication division. The company has since spun off into a separate entity that owns McNeil Consumer Healthcare, a division of Johnson & Johnson Consumer, Inc., and is now Sudafed's manufacturer.
Last month, an advisory committee to the U.S. Food and Drug Administration (FDA) determined that the decongestant phenylephrine does not work when taken orally. The committee examined the fourteen original clinic trails that granted the FDA's prior approval of PE, as well as multiple analyses and studies showing the ingredient ineffective when taken orally.
The FDA must now decide whether it should be allowed to remain on the market. While the agency is not required to follow the recommendations made by the advisory committee, it usually does.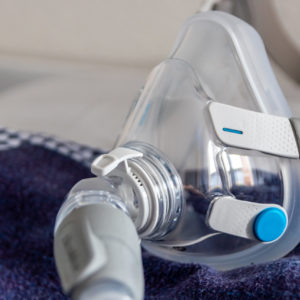 Did You Know?
Millions of Philips CPAP Machines Recalled
Philips DreamStation, CPAP and BiPAP machines sold in recent years may pose a risk of cancer, lung damage and other injuries.
Learn More
Lawsuit Claims Sudafed PE Does Not Work As Advertised
The Sudafed PE class action lawsuit points out that hundreds of thousands of consumers have paid premium prices for cold products for decades that were advertised as providing maximum congestion relief, but did not actually alleviate their symptoms.
While the lawsuit refers to Sudafed PE Maximum Strength Congestion & Sinus Pressure Relief Tablets specifically, it also includes:
Sudafed PE Sinus Congestion
Sudafed PE for Head Congestion + Pain Relief
Sudafed PE Sinus Congestion Day + Night
Sudafed PE Sinus Pressure + Pain
Sudafed PE Head Congestion + Flu Severe
Sudafed PE Head Congestion + Mucus
Children's Sudafed PE Nasal Decongestant, Berry Liquid
Children's Sudafed PE Cough + Cold, Grape Liquid
Johnson & Johnson was included in the filing, as the plaintiffs also allege that the former drug maker knew that phenylephrine was not effective in relieving nasal congestion as early as 2016, but continued to sell the products even after the findings of several studies and analyses indicated that orally administered PE was not effective at any dose.
The plaintiffs accuse the companies of breach of warranty, unjust enrichment, negligent misrepresentation, fraud, and violation of various New Jersey and California consumer protection laws.
A similar Sudafed lawsuit was filed by Miesha McIntyre in the U.S. District Court for the District of Minnesota on September 15, seeking to pursue damages on behalf of all consumers from drug maker Kenvue and McNeil Consumer Healthcare. McIntyre's lawsuit also claims that she and other consumers overpaid for medications that were falsely advertised to alleviate congestion, and accuses the manufacturers of breach of warranty, unjust enrichment, fraud by omission, and violation of various Minnesota consumer protection laws.
Johnson & Johnson also faces decongestant lawsuits for the nasal decongestant used in Tylenol Sinus and other similar cold medications. Plaintiff Pamela Joyner filed a suit against the manufacturer in New Jersey federal court on September 21.
Cold medication manufacturers now face the prospect of having to reformulate hundreds of products if phenylephrine is banned, which they warn could raise cold medication prices and affect product availability.
Paula

October 18, 2023 at 3:25 pm

I purchased Sudafed PE for my sinuses for years just to recently find out that the FDA rendered the medication useless I would like to join or start a class action lawsuit
"*" indicates required fields