Suicide on Seroquel Sparks Florida Bill Limiting Drug Use for Foster Children
April 14, 2010
By: Staff Writers
New legislation introduced in Florida is designed to prevent unnecessary antipsychotic medication prescriptions to youths in the state's foster care program.
The Gary Myers Bill, Senate Bill 2718, is named after a 7-year-old boy who hung himself in the bathroom of a foster home last April after taking Seroquel. A task force that investigated the incident found that the risks of suicide from Seroquel may not have been effectively communicated to Myers' foster parents. The task force discovered that 13 percent of the state's foster children were on antipsychotic medications, as compared to 4 to 5 percent of children in the general population.
If passed, the law would have volunteer guardians assigned by the Florida Department of Children and Families to oversee the mental health of each foster child. It would ban the inclusion of foster children in clinical trials and would require that the child be 11 years old for many medications. An independent review would be conducted before prescribing an antipsychotic to anyone under 11.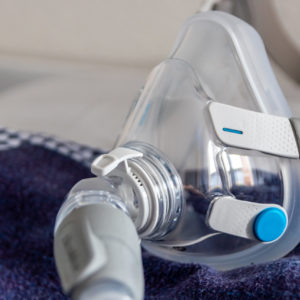 Did You Know?
Millions of Philips CPAP Machines Recalled
Philips DreamStation, CPAP and BiPAP machines sold in recent years may pose a risk of cancer, lung damage and other injuries.
Learn More
In addition, the bill would require counseling and a treatment plan for children with mental health issues and taking antipsychotics that would include a counselor explaining the possible side effects to the child, allowing them a final say in whether they are placed on antipsychotics.
The bill's consideration comes after a recent study found that prescriptions of antipsychotics for very young children are increasing, and FDA drug safety reviewers are calling for more investigation into the side effects of Seroquel, Zyprexa and similar drugs.
Seroquel (quetiapine fumarate) is an atypical-antipsychotic that is a top selling drug for AstraZeneca, generating nearly $5 billion a year in sales. Approved by the FDA in 1997 for the treatment of schizophrenia, it is also commonly used off-label for treatment of anxiety, obsessive dementia, compulsive disorders and autism. Seroquel has been used by more than 19 million people worldwide.
AstraZeneca currently faces thousands of Seroquel lawsuits that allege the company failed to adequately warn about the risk of weight gain and other metabolic side effects, which allegedly caused users to develop diabetes and other Seroquel health problems.
Atypical antipsychotics generate more than $12 billion in sales every year, with Seroquel leading the pack with nearly $4.45 billion in sales last year.
Carol

July 26, 2023 at 10:52 pm

My son committed suicide 4 hours after taking his first dose of Seroquel 50 mg. He was not suicidal before taking the medication. No warning was given by the doctor or the pharmacy

immbas

April 15, 2010 at 12:32 am

About time!! Thank you Florida -- hope it passes.

Meriditht

April 14, 2010 at 10:30 pm

In this country, and probably others, we tend to want the less fortunate, the homelss, elderly, young and unloved to simply stay out of the way and not bother us. Children in foster care are among this group. The whole psychiatric profession is aimed at keeping people drugged and quiet. Unfortunately this often leads to the unlitmate in quiet - death. For more information about antidepressan[Show More]In this country, and probably others, we tend to want the less fortunate, the homelss, elderly, young and unloved to simply stay out of the way and not bother us. Children in foster care are among this group. The whole psychiatric profession is aimed at keeping people drugged and quiet. Unfortunately this often leads to the unlitmate in quiet - death. For more information about antidepressant usage, check out the group Citizen's Commissions on Human Rights - CCHR.org. They've got some great insight. In another way Ralph Nader's group PublicCitizen.org is worth looking at. Thank you, Meridith
"*" indicates required fields