Pesticide May Cause Breathing Problems for Children Living Near Farms: Study
August 23, 2017
By: Martha Garcia
One of the most commonly used pesticides in California may cause children living in surrounding areas to have reduced lung function, more asthma symptoms, and increased need for asthma medications, according to the findings of new research.  
In a study published in the medical journal Environmental Health Perspectives on August 14, researchers tested the effects of elemental sulfur, a pesticide heavily used in California and Europe and widely thought to be safe, on children living within a half-mile of farms that use the pesticide.
Children who were exposed to the pesticide had reduced lung function and more asthma-related symptoms, such as wheezing and coughing.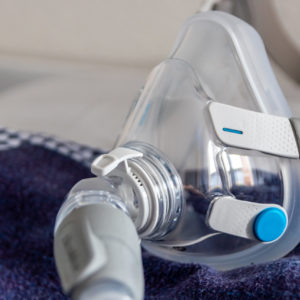 Did You Know?
Millions of Philips CPAP Machines Recalled
Philips DreamStation, CPAP and BiPAP machines sold in recent years may pose a risk of cancer, lung damage and other injuries.
Learn More
Researchers from the University of California Berkeley studied children in the agricultural community of Salinas Valley, California. The children were participants in the Center for the Health Assessment of Mothers and Children of Salinas study, a longitudinal birth cohort conducted by UC Berkeley and the Salinas Valley community.
This is the longest running study of pesticides and other environmental exposures among children. The children involved in this study were primarily born to families of migrant farm workers.
Elemental sulfur is the most heavily used pesticide in California and Europe. California alone used 21 million kilograms in 2013. This is the first study to link poor respiratory function in children to elemental sulfur.
The U.S. Environmental Protection Agency has previously determined that elemental sulfur is safe for the environment and human health. The pesticide is approved for use on both conventional and organic crops to control fungus and other insects. However, a recent citizen's petition called on the EPA to test all pesticide ingredients to assess potential risks to human health.
Elemental sulfur is typically considered a low toxicity pesticide to humans. However, when inhaled, sulfur dust can irritate lung airways and cause coughing.
Researchers indicated a 10-fold increase in the amount of elemental sulfur used within 1 kilometer of a child's home during the year before the health evaluation was associated with a child needing a 3.5-fold increase in asthma medication.
It also appeared to double the risk of respiratory symptoms, like wheezing and shortness of breath.
The study noted that elemental sulfer caused a decrease in lung function, much like what is seen after a child is exposed to a mother's second hand smoke for five years, except in this case the effects were seen in only a matter of one year's time.
Pesticide exposure caused an average decrease of 143 milliliters per second (mL/s) in the maximal amount of air that a 7 year old child could forcefully exhale in one second. Comparatively, exposure to cigarette smoking causes a decrease of 101 mL/s after five years of exposure.
Researchers indicate that other studies link elemental sulfur as a respiratory irritant to farmworkers. However, the effect on the residential population living near the fields, especially children, has not been studied. Pesticides, especially elemental sulfur, have the potential to drift from the fields after it is applied.
This is not the first study to link pesticides to adverse health effects. Research published in 2014 linked pesticide exposure during pregnancy to an increased risk of autism. A second study published in 2016 also indicated women who lived near pesticide treated fields were more likely to have children who develop autism.
A study published in 2015 indicated children exposed to indoor pesticides may be 50% more likely to be diagnosed with childhood cancer, including leukemia and lymphoma. Children also had a higher risk of developing brain tumors. Another study linked exposure to pesticides during pregnancy to genital birth defects among baby boys.
"*" indicates required fields