Summary Judgment Sought on 3M's Independent Liability for Earplug-Related Hearing Injuries
October 10, 2022
By: Irvin Jackson
A group of veterans pursuing lawsuits over hearing injuries linked to 3M Combat Arms earplugs filed a motion for summary judgment last week, asking the U.S. District Judge presiding over the litigation to establish that 3M Company bears full and independent liability for problems caused by the earplugs, even after the recent bankruptcy filing by its wholly owned subsidiary, Aearo Technologies.
More than 250,000 military veterans are currently pursuing 3M earplug lawsuits, after suffering permanent hearing loss and tinnitus injuries associated with use of the ear protectors, which were standard issue equipment before all deployments between 2004 and 2015.
Each of the lawsuits raises similar allegations that the reversible Combat Arms earplugs sold to the U.S. military by 3M Company and its Aearo Technologies unit were defectively designed, and failed to provide adequate ear protection for service members.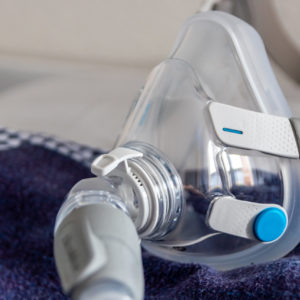 Did You Know?
Millions of Philips CPAP Machines Recalled
Philips DreamStation, CPAP and BiPAP machines sold in recent years may pose a risk of cancer, lung damage and other injuries.
Learn More
Following more than three and a half years of litigation, including at least 19 bellwether verdicts and millions in damages being awarded by juries, plaintiffs indicate that 3M Company is now suddenly attempting to argue that it does not bear independent liability for the earplug-related injuries.
In a Motion for Summary Judgment (PDF) filed on October 4, hundreds of plaintiffs included in a first wave of claims being prepared for remand to U.S. District Courts nationwide in the coming months have asked the Court to clarify the scope of 3M Company's liability for injuries related to the Combat Arms earplugs, both before and after 3M acquired Aearo Technologies in 2008.
3M Company Is Attempting to Raise New Defenses for First Time
The litigation first emerged after 3M Company reached a $9.1 million settlement with the Department of Justice in July 2018, to resolve allegations that it knowingly sold defective earplugs to the U.S. government for years, which were too small to properly seal the ear canal.
As a result of those findings, military veterans left with hearing loss and tinnitus began filing product liability lawsuits directly against 3M and its Aearo Technologies unit, arguing that the companies placed a desire for profits before the safety of service members.
Given common questions of fact and law presented in claims brought throughout the federal court system, all of the 3M earplug hearing loss lawsuits were consolidated as part of an MDL (multidistrict litigation) in early 2019, which are centralized before U.S. District Judge Casey Rodgers in the Northern District of Florida for coordinated discovery and pretrial proceedings.
To help the parties gauge how juries are likely to respond to certain evidence and testimony that will be repeated throughout the litigation, a series of early bellwether trials were held over the past two years, which resulted in a number of massive damage awards after juries heard evidence about the design defects associated with the Combat Arms earplugs.
While working to prepare thousands of individual cases for remand to U.S. District Courts nationwide for early trial dates, 3M Company announced over the summer that its Aearo Technologies subsidiary was declaring bankruptcy, and the company attempted to shift the earplug-related hearing loss lawsuits into the bankruptcy system, even though it had billions in assets to cover the claims.
After a federal bankruptcy judge rejected this attempt in August 2022, ruling that 3M must continue to face the hearing loss lawsuits while its Aearo Technologies unit moves through the bankruptcy system, the parties have been directed to resume preparing claims for trial. However, it now appears that 3M is attempting to raise a new defense for the first time, arguing that it is not independently liable for the earplug-related injuries.
Plaintiffs Argue 3M Company is Independently Liable for Earplug Injuries
In the motion for summary judgment, plaintiffs point out that 3M Company has never represented, or even hinted throughout the litigation, that any entity other than itself was responsible for the Combat Arms earplugs.
Following the acquisition of Aearo Technologies in 2008, 3M Company continued to manufacture and sell the Combat Arms earplugs, and the parent company "upstreamed" the entire Aearo hearing protection business into 3M in 2010, according to the motion.
During the previous bellwether trials, 3M Company has never argued that liability needed to be apportioned between itself and its wholly owned subsidiary, and plaintiffs argue it should be prevented from raising this new argument now, under the legal theories of judicial estoppel, collateral estoppel and waiver. In addition, plaintiffs argue that the ordinary application of successor liability law should result in a finding that 3M Company is independently liability for the injuries associated with the Combat Arms Earplug version 2 (CAEv2).
"After upstreaming Aearo Defendants' hearing protection business into 3M Company, the latter settled all CAEv2 liabilities with the government in the qui tam case, indicating throughout this MDL via words and actions that it was independently liable for all CAEv2 liabilities, submitted itself as the primary defendant for all CAEv2 injuries in 16 different bellwether trials (representing 19 different verdicts), and did so for cases that not only spanned the pre- and post-acquisition periods (thereby incurring liability for 3M Company for the pre-acquisition portions of those cases), but also for purely pre-acquisition injury cases," plaintiffs argue in the motion.
Evidence 3M Argued Should Be Excluded May Now Be Seen By Juries
In the event 3M Company convinces the Court there is a triable issue of fact regarding its full and independent liability, plaintiffs indicate that several categories of evidence will be placed at issue, which 3M previously argued should be kept from juries hearing cases, including the existence of the earplug settlement with the government, the Department of Justice press release issued about the problems, and prior bellwether verdicts returned by earlier juries.
"[T]hese categories of evidence will be relevant because each shows the ways in which 3M Company confirmed that it impliedly and expressly assumed the Aearo Defendants' CAEv2-related liabilities," plaintiffs state in the motion. "Therefore, if the Court denies this motion and Plaintiffs must once again try 3M Company's full and independent liability – this time, with 3M Company actively trying to deny that liability rather than its previous acquiescence – they ask for a ruling that these categories of evidence are relevant and may be introduced to all future juries in CAEv2-related cases."
---
October 2022 3M Earplug Hearing Loss Lawsuit Update
While the Court considers this new motion for summary judgment on the issue of 3M's independent liability, Judge Rodgers has ordered the parties to engage in a series of earplug hearing loss settlement talks to explore resolving the litigation.
In September 2022, representatives for 3M Company and plaintiffs leadership met with Special Master Randi Ellis for settlement negotiations, which the Court described as "worthwhile and productive". Therefore, Judge Rodgers directed the parties to meet again before individual cases start getting remanded back to U.S. District Courts nationwide for trial.
According to a docket report (PDF) issued by the U.S. Judicial Panel on Multidistrict Litigation (JPML) on September 15, 2022, there are currently at least 254,134 active claims pending before Judge Rodgers in the Northern District of Florida.
With the average 3M earplug lawsuit payout per person likely to range widely depending on the extent and duration of each veteran's hearing loss, analysts have provided a wide range of estimates for the total cost of a 3M earplug settlement, which could be between $10 billion and more than $100 billion, depending on how future claims are handled.
Michael

October 13, 2022 at 3:48 pm

Lawyer's should supenoa the employee records from mmm to show how they discriminate and probably have no other concerns about people of race and no true concerns about soldiers..
"*" indicates required fields