Sunbeam Faces Crock-Pot Express Lawsuit Over Failure of Pressure Cooker Safety Features
August 10, 2021
By: Irvin Jackson
Although Sunbeam Crock-Pot Pressure Cookers are widely advertised with a number of safety features, which are intended to avoid the risk of explosions and accidents linked to older designs, a recently filed product liability lawsuit alleges that a South Carolina man suffered serious burns when these safety features failed.
Ralph L. Bollig, Jr. filed the complaint (PDF) on August 2 in the U.S. District Court for the District of South Carolina, claiming a Crock-Pot Pressure cooker failed and allowed the lid to be removed while the contents were still pressurized, which safety features were supposed to prevent from ever happening.
According to the lawsuit, Bolliq got the Crock-Pot Express Pressure Cooker in December 2018, and followed all of the instructions provided by the manufacturer about the safe use of the product. However, in November 2019, the pressure cooker indicated it was finished cooking and was no longer under pressure, allowing the lid to be rotated. However, "scalding hot liquid" suddenly exploded out of the Crock-Pot, causing serious burn injuries.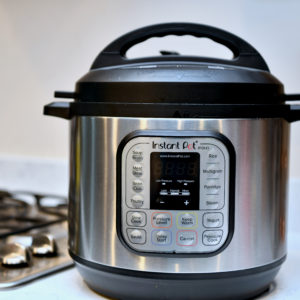 "Despite Defendants' claimed dedication to quality manufacturing and implementing alleged safety protection features, Defendants instead designed, manufactured, marketed and sold online and through third-party retailers the Pressure Cooker that suffers from serious and dangerous design and manufacturing defects," according to the complaint. "Specifically, during ordinary and routine operation, the Pressure Cooker generates extreme heat and steam. When the defect manifests itself, however, the built-up pressure and steam trapped inside the Pressure Cooker causes its scalding hot contents to burst and erupt from the appliance when the lid is opened by the consumer, resulting in significant and painful personal injury to the consumer."
The case joins a growing number of similar pressure cooker lawsuits filed in recent months, each raising similar allegations about unreasonably dangerous designs and defective safety features on several modern designs, including products sold under the Instant Pot, Crock-Pot, Ninja Foodi and other popular brands.
The most common pressure cooker failure occurs when the safety features allow the lid to be removed while the contents are still under high pressure, which can result in burns ranging from first to third degree, and typically cover a large percentage of a person's body. These types of burn injuries can leave patients prone to infections and sometimes require amputations. However, other injuries linked to pressure cookers have included eye injuries, broken bones and other complications that resulted from electrocutions, spills or explosions.
Sunbeam has failed to correct this problem despite having previous reports of similar incidents before his own injuries occurred, according to Bollig's lawsuit.
"Other consumers reported similar horrific experiences as Plaintiff to Defendants prior to Plaintiff's incident," the lawsuit states. "However, Defendant still allowed the Defect to exist and failed to issue any warnings."
As more of these electric pressure cookers have been introduced in recent years, the U.S. Consumer Product Safety Commission has issued several pressure cooker recalls over problems where lids were able to be opened while contents are under pressure, allowing hot contents to be expelled and causing a scald or burn injury to individuals in the immediate area.
Most recently, a massive Crock-Pot pressure cooker recall was issued in November 2020, impacting nearly 1 million 6-Quart Express Multi-Cookers with lid locking defects, after at least 99 burn injuries were reported. These recalled pressure cookers were also manufactured by Sunbeam.
Daron

April 2, 2022 at 9:16 pm

My crock pot exploded in my face and burned me pretty bad I have witness and several photos
"*" indicates required fields