Synthetic Cannabis Poisoning Poses Particular Risk for High School Students
October 03, 2017
By: Martha Garcia
High school students who use synthetic cannabis not only face a serious poisoning risk, but are also more likely to use other illegal drugs, according to a new study that suggests about 3% of surveyed seniors reported that they have used a "synthetic marijuana" product. 
The findings were published in the October 2017 issue of the medical journal Pediatrics, warning parents to be especially concerned about teen use of synthetic cannabis, which is also referred to by names like K2, Spice, Kronic or Kush.
The drugs not only work as a gateway to heroin, narcotic pain killers and other illegal substances, but there is also a high risk of synthetic cannabis poisoning, according to the findings.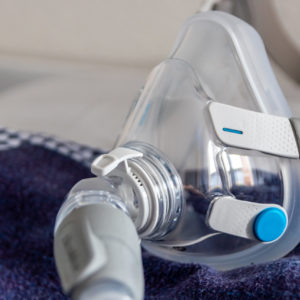 Did You Know?
Millions of Philips CPAP Machines Recalled
Philips DreamStation, CPAP and BiPAP machines sold in recent years may pose a risk of cancer, lung damage and other injuries.
Learn More
Synthetic cannabis is a man-made drug, often created by spraying the synthetic chemical on dried plant material so it can be smoked, or it is sold as a liquid so it can be vaped. It is commonly marketed as "natural" and a "safe alternative," even though it is not natural and there far reaching negative side effects of the synthetic "marijuana".
The products are part of a group of drugs known as "new psychoactive substances," which are mind altering drugs. However, common side effects of synthetic cannabis include tachycardia, agitation, nausea, generalized tonic-clonic seizures, death, and psychiatric problems, like first episode psychosis. Other potential side effects include, convulsions, seizures, acute kidney injury, acute cerebral ischemia, and myocardial infarction.
Researchers analyzed data from the annual survey of high school seniors, "Monitoring the Future." The survey questions students about their use of drugs, in this case current use of synthetic cannabis. Data was examined from both 2014 and 2015.
In 2015, about 3% of students reported currently using synthetic cannabis, down from 11.4% in 2011. Roughly 1.4% of students reported using synthetic cannabis more than 3 times in the past month in the newest survey.
While the proportion of students who are using synthetic cannabis may be decreasing, those who are using it, are more likely to report more recent and more frequent use of LSD, cocaine, heroin, and non-medical use of opioid painkillers, compared to teens who only use marijuana.
Researchers indicated there are at least 14 "chemically diverse families" of synthetic cannabis, with increasing potency. They are two to 100 times stronger than traditional marijuana and often easier for teens to get than alcohol, opioids and other drugs. Because they are synthetic, they are often also cheaper than marijuana.
The likelihood of poisoning from synthetic cannabis is much higher than with marijuana. Researchers noted synthetic cannabis poisoning cases in ERs were found to have "more pronounced neurotoxicity and cardiotoxicity compared to marijuana cases."
Twenty-seven cases of death from synthetic cannabis have been documented. Researchers warn, it is dangerous because it alters the brain chemistry.
Similarly, emergency medical treatment is 30 times more likely to occur when teens use synthetic cannabis than when they use marijuana.
The new study also indicates synthetic cannabis users are more likely to use drugs like heroin, narcotic painkillers, cocaine, and lysergic acid diethyl-amide, or LSD.
Researchers noted that synthetic cannabis users were more likely to report lower rates of parent education and more likely to report higher rates of current illegal drug use.
Students who used synthetic cannabis more than 10 times in the past month were more likely to be boys, frequent marijuana users, were more likely to be African American, and use multiple illegal drugs.
"Synthetic cannabis use is typically part of a repertoire of polydrug use, and polydrug use is less prevalent among marijuana-only users," wrote study authors."Current synthetic cannabis users are at risk for poisoning from use of the newest generation of synthetic cannabis and from concurrent drug use."
Common signs of teen drug use to look for include, withdrawing from family, changes in attitude, disconnection from usual interests, dropping out of activities, becoming secretive, withdrawing into their room, agitation, aggression, changes in sleeping and eating habits, and paranoia.
"*" indicates required fields