Synthetic Glues May Cause Some Vaginal Mesh Complications: Study
January 04, 2018
By: Irvin Jackson
A new case report suggests that synthetic glues may play a role in vaginal mesh complications experienced by women nationwide, including painful problems from erosion and poor tissue integration. 
In a case report published last week in the Journal of Minimally Invasive Gynecology (JMIG), doctors at the University Hospital of Clermont-Ferrand, in France, described three patients who suffered problems due to vaginal mesh synthetic glues.
"We detected mesh erosion and serious postoperative complications in 3 women after performing laparoscopic promontofixation using glue for mesh fixation," the doctors reported. "Glue, largely used in hernia surgery repair, is proposed for some gynecologic surgeons for being time saving and easier to use than traditional sutures."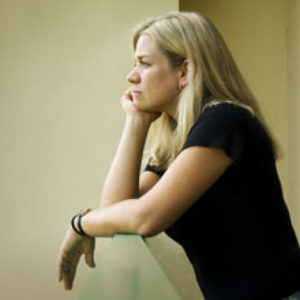 The researchers looked into cases of postoperative complications following laparoscopic promontofixation (LPF), during which glue was used. They looked into published literature regarding those types of cases.
The first case involved a 65-year-old woman who suffered pelvic pain and vaginal discharge after being implanted with a polypropylene mesh. Doctors found wall mesh exposure and discharge, giving her antibiotics and mesh ablation surgery. They found glue debris in the surgical area.
The second case involved another 65-year-old woman who had to undergo revision surgery following malodorous discharge and mesh exposure. When the mesh was removed, stray pieces of glue were found that appeared to have never attached to the mesh.
The third case was another situation involving mesh erosion and discharge, this coming three and a half years after surgery. Despite having some of the mesh removed, a year later problems continued with additional surgery, discharge, and signs of inflammation. Glue debris was again found on the mesh.
"In all three cases, debris of glue were identified in the no integrated mesh area. Suggested reasons of exposure can be the excessive amount of surgical glue applied," the doctors reported. "Moreover, large amount of glue may be impairing tissue ingrowth through the mesh pores, causing low fibrosis and so poor tissue integration."
Researchers warned that synthetic glue should be used with caution, particularly during vaginal mesh repairs to address pelvic organ prolapse.
Vaginal Mesh Litigation
In recent years, nearly 200,000 women nationwide filed vaginal mesh lawsuits after experiencing painful and debilitating injuries associated with the use of pelvic repair products.
Design defects associated with surgical mesh have been linked to severe complications among women, including infections, erosion of the mesh into the vagina and organ perforation.
The litigation over vaginal mesh products has been one of the largest mass torts in recent years, with the number of cases beginning to increase rapidly after July 2011, when the FDA warned that it had received thousands of adverse event reports involving problems with vaginal mesh products between January 2008 and December 2010.
After a review of all available data, the FDA concluded that there was no evidence that transvaginal mesh provides any additional benefits when compared to more traditional surgery for treatment of pelvic organ prolapse.
In early 2012, the FDA sent a letter to several manufacturers of these products, ordering that they conduct additional studies and trials to evaluate the safety of transvaginal mesh products, and establish whether they pose an unreasonable risk of injury for women. Since then, a number of manufacturers have decided to stop making the devices to avoid the need to spend money studying the safety of products they have sold for years.
Following several years of litigation, various different manufacturers have reached vaginal mesh settlements to resolve groups of claims involving problems with products manufactured by Endo's AMS, C.R. Bard, Boston Scientific, Ethicon and others.
"*" indicates required fields