Tabatchnick Soup Class Action Lawsuit Filed Over Use of GMO Crops
May 18, 2017
By: Irvin Jackson
Amid concerns about the health effects of genetically modified (GMO) crops, such as those designed to survive heavy use of Roundup and other herbicides, a class action lawsuit over Tabatchnick soups alleges that the use of such GMO ingredients make claims that the soups "all natural" false and misleading. 
The complaint (PDF) was filed last month by Jerone Ramsaran, indicating that Tabatchnick Fine Foods Inc. falsely advertised its products as "handcrafted soups from the highest quality, natural ingredients. However, the soups contain ingredients that are genetically modified to withstand herbicides, endure certain pest and increase yields, such as GMO soy, GMO corn, GMO canola and other artificial ingredients.
Ramsaran seeks class action status for the lawsuit, pursuing damages on behalf of all buyers of Tabatchnick soups, alleging that consumers were deceived into believing the products were something they were not.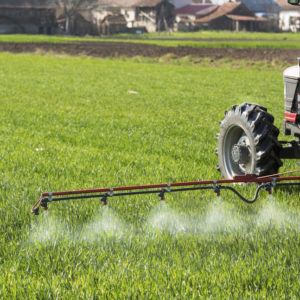 According to the complaint, genetically modified organisms (GMO) may pose a risk to human health; a subject which has been hotly debated.
"To this day, no scientific studies have guaranteed that GMOs are safe for human consumption in the long-term," the lawsuit states. "In fact, many indicate the contrary."
"At a minimum a reasonable consumer would expect a company's representation of 'all-natural' to conform to the company's own published definition as well as the federal regulation," the lawsuit indicates. "However, the process of manufacturing a GMO is clearly beyond 'minimal processing,' one would certainly not expect a consumer to bioengineer an ingredient in their kitchen."
The lawsuit calls for the company to stop advertising its products as all-natural, and seeks to have the company pay back customers who allegedly bought the soups under false pretenses.
GMO and "Roundup Ready" Crop Concerns
The lawsuit points to concerns over crops that have been modified to be "Roundup Ready", meaning they are designed for the heavy use of Monsanto's Roundup herbicide, as a potential risk of GMO crops overall, but does not say whether Tabatchnick soups actually contain Roundup Ready crops.
Concerns over the potential side effects of Roundup exposure rose to the forefront in March 2015, when the World Health Organization's International Agency for Research on Cancer (IARC) determined that glyphosate is likely a cancer-causing agent. The IARC specifically linked the Roundup to an increased risk of non-Hodgkin's lymphoma.
Monsanto now faces a growing number of Roundup cancer lawsuits filed throughout the United States, typically involving individuals diagnosed with a form of non-Hodgkin's lymphoma following heavy exposure to the herbicide as a farm or agricultural worker. The complaints allege that the manufacturer recklessly promoted Roundup and pushed greater and greater use of the chemical, without disclosing the potential health risks.
A recent U.S. Geological Survey on glyphosate usage nationwide found that an estimated 2.6 billion pounds of the herbicide has been sprayed on America's agricultural land over the two decades since the mid-1990s, when Monsanto introduced "Roundup Ready" crops that are designed to survive being sprayed with glyphosate, killing the weeds but not the crops.
"*" indicates required fields