Takata Airbag Injury Lawsuits Should Be Included in Proposed MDL: Motion
January 15, 2015
By: Austin Kirk
As a panel of judges prepares to consider later this month whether to consolidated all Takata airbag lawsuits filed throughout the federal court system, a motion has been filed by a group of plaintiffs indicating that any multidistrict litigation (MDL) established should include personal injury and wrongful death claims, in addition to economic loss class actions.
The U.S. Judicial Panel on Multidistrict Litigation (JPML) is scheduled to hear oral arguments on January 29, regarding a motion filed in November that seeks to centralize all class action lawsuits filed as a result of Takata airbag recalls issued last year, which seek economic damages on behalf of owners of vehicles with the defective airbags that may over-inflate and explode.
Since the original motion to centralize all airbag recall class action lawsuits was filed, at least 50 different complaints have been filed in 18 different U.S. District Courts on behalf of vehicle owners, raising nearly identical allegations that Takata manufactured and supplied defective airbags to Honda and nearly a dozen other major auto makers.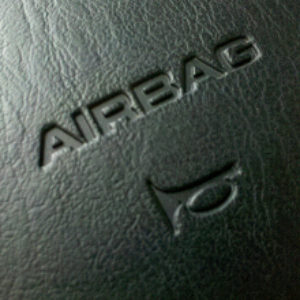 In addition, many more product liability and wrongful death lawsuits are expected to be filed in the coming months on behalf of individuals who suffered injuries from exploding airbags in recent years.
Since all of the cases raise similar allegations of fact and law, plaintiffs proposed that the litigation be centralized before U.S. District Judge James King in the Southern District of Florida to reduce duplicative discovery into common issues, avoid conflicting pretrial rulings from different judges and to serve the convenience of the parties, witnesses and the courts.
Takata and many of the auto manufacturers involved in the lawsuits filed responses last month, indicating that they agree consolidation of the class actions is appropriate, but disagreed about the venue where the cases should be consolidated. The defendants have proposed that the cases be transferred to the U.S. District Court for the Western District of Pennsylvania, in Pittsburgh.
In an Interested Party Response in Support (PDF) filed on January 13, a group of plaintiffs indicate that any Takata airbag MDL established should also include personal injury and wrongful death lawsuits stemming from the defective airbags.
When the defective Takata airbags over-inflate and explode, they may cause shapnel or other debris to be sent flying into the passenger compartment. At least four deaths and more than 100 injuries have already been linked to the airbags, and millions of vehicles remain on the road with the faulty airbags due to delays in the ability to make necessary repairs.
"It is highly likely that the number of personal injury actions will increase, perhaps significantly, in view of the large number of reported incidents causing grievous injuries, and the possibility of further grievous injuries from defective Takata airbags that are key safety components of millions of vehicles in daily use throughout the country," according to the interested party response. "Ordering the transfer and consolidation or coordination of the Related Personal Injury Actions with the Economic Loss Actions will promote 'just, speedy and efficient' adjudication of all Related Actions."
The U.S. JPML will hear oral arguments later this month from all interested parties and then decide whether to establish an MDL, the scope of cases to be included and the most appropriate judge to assign to preside over the coordinated pretrial proceedings.
Takata Airbag Problems
The debate over where the airbag recall lawsuits should be centralized comes as the National Highway Traffic Safety Administration (NHTSA) continues to investigate the problems, accusing both Takata and certain auto makers of hiding information about the defects.
Originally, the NHTSA believed the problem with over-inflation from the airbags was confined to regions of high humidity. However, after incidents revealed that airbag overinflation events were happening in other areas as well, the agency called for a nationwide recall of Takata drivers' side airbags. While a number of automakers have agreed to expanded their recalls, but Takata has refused.
In November, the NHTSA issued special orders to both Honda and Takata, ordering them to turn over all data related to the defective airbags under oath, after determining that they had not been fully forthcoming.
Honda has admitted that it erred in its duty to report deaths and injuries related to its vehicles, including airbags in some cases. The NHTSA fined Honda $70 million for failing to report injuries and deaths related to its vehicles, including some involving Takata airbags, earlier this month.
In December, Takata admitted that it originally performed tests on airbags for overinflation more than a decade ago, but thought the incidents were an anomaly.
Not only did the problems appear to be known before the first recalls, but despite the NHTSA investigation spanning only cars made before 2008, recent documents surfaced indicating that Takata executives complained about production problems at the company's Monclova, Mexico production facility as recently as 2011, and just weeks ago a new Takata airbag recall was announced affecting devices made as recently as this summer.
The NHTSA is also pushing for more testing for passenger side airbags, which still have only shown problems in areas of high humidity.
"*" indicates required fields