Takata Air Bag Defects Lead to New Recalls From Seven Automakers
June 24, 2014
By: Russell Maas
Defective air bags manufactured by Takata Corp. continue to cause problems for automakers, with nearly 10 million different Honda, Mazda, Toyota, Nissan, Chrysler, Ford and BMW vehicles recalled in recent weeks due to a risk that the air bags may fail to inflate or rupture while driving.
The Takata air bag recall was expanded by the U.S. National Highway Traffic Safety Administration (NHTSA) on June 23, impacting at least seven different automakers.
At least two deaths have been linked to Takata air bags, both involving Honda vehicles where debris was fired into the vehicle when the air bags inflated.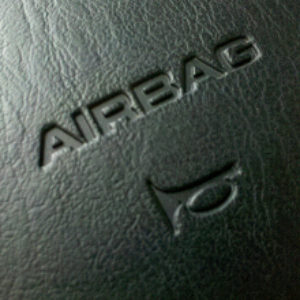 While many of the affected vehicles are being recalled due to the risk of injury from air bag inflators, which could blast shrapnel into the passenger's compartment, some are being recalled because humidity can interfere with how the Takata air bags function.
Takata Corp. is an automobile safety systems and parts supplier based in Minato, Japan that has come under scrutiny lately as the air bag recalls continue to rise. Aside from the growing air bag recalls the company pleaded guilty last December for participating in a plot to rig prices on seat belts sold to a number of automakers in which auto-part supplier agreed to pay a fine of $71.3 million.
Honda vehicles included in the expansion includes about 2 million Honda Civic, CR-V, Element, and Odyssey models in North America and Civic, CR-V, Fit/Jazz and Stream models in Europe. The recalled Honda vehicles were manufactured between April 200 and October 2002.
The recalled Mazda vehicles include 160,000 model year 2004 to 2008 RX-8 models, 2003 to 2007 Mazda6 models, 2006 to 2007 Mazdaspeed6 models, and 2004 MPV models.
Nissan's recall affects 755,000 vehicles, including 2001 to 2003 Maxima, Pathfinder, Sentra, Infiniti I30/35, QX4 and FX models.
Toyota Motor Corp. recalled roughly 2.3 million vehicles sold outside of Japan to include Toyota Corolla, Matrix Hatchback, Sequoia SUV, Tundra pickup and Lexus SC 430 sport cars. All of the affected vehicles were manufactured from 2001 to December 2004.
Takata Air Bags in U.S. Cars Affected By Humidity
The Ford recall affects certain vehicles originally sold or registered in Florida, Hawaii, Puerto Rico, and the U.S. Virgin Islands which may suffer air bag problems due to reports sent to the NHTSA that humidity was interfering with the Takata air bags.
The recall includes about 45,000 2005 through 2007 Ford Mustang vehicles built at the Auto Alliance Plant from August 1, 2004 through June 30, 2007, approximately 14,000 Ford Ranger vehicles built at the Twin Cities Assembly Plant from August 1, 2003 to July 31, 2004, and about 450 2005 through 2006 Ford GT vehicles built at the Wixom Assembly Plant from April 1, 2004 through June 30, 2007.
BMW announced that it has not specifically determined a safety defect in the vehicles the NHTSA claims are faulty but is still initiating a recall of 2001-2005 3 Series Sedans, 2001-2006 3 Series Coupes, 2001-2005 3 Series Sports Wagons, and 2001-2006 3 Series Convertibles.
Chrysler is working to identify the serial numbers of vehicles it sold that might also have defective Takata air bags. The company has announced a field safety action stating that it was agreeing to replace air bag inflators in its vehicles manufactured between January 1, 2004 through June 30, 2007 in the U.S. regions of Florida, Hawaii, Puerto Rico, and the U.S. Virgin Islands.
The NHTSA's Office of Defects Investigation has received six recent reports of airbags spontaneously rupturing in predominately humid regions such as Florida and Puerto Rico. The report indicated the Takata air-bags rupturing in vehicles models as old as 2001 but Chrysler is still working to identify serial numbers for potentially faulty inflators.
History of Takata Air Bag Problems
The recalls come less than two weeks after the NHTSA announced an investigation into the air bags made by Takata. Additionally, the Office of Defects Investigation said that it is investigating three reports of incidents involving Chrysler vehicles involving three injuries resulting from air bags rupturing.
The investigation follows a number of Takata air bag recalls in recent years.
A recall for Takata air bags issued in April 2013, affected a combined 3.3 million Toyota, Honda, Nissan, General Motors and BMW vehicles. That recall came following reports of Takata air-bags exploding and shooting scrap metal toward passengers.
During the investigation, Honda Spokeswoman Akemi Ando claimed the exploding air-bags were caused by parts being stored improperly, allowing them to be exposed to humidity.
In 2011, another Honda air bag recall was announced that affected 273,000 vehicles due to exploding airbag fears. That was an expansion of a 2009 recall for the same problem, which had already been expanded once before in February 2010.
Photo Courtesy of vvvracer / C.C. by 2.0
J_ogden

November 24, 2015 at 6:45 pm

I have a 2005 Honda Accord LX that I previously was t-boned and rolled. The drivers side airbags failed to inflate as well as any other bags than the pass side curtain. Is this standard as I experienced a good thump against the side either window or door frame and am experiencing new head aches and migraines after the accident which I haven't ever had a migraine before the accident.

Barbara

October 22, 2014 at 10:54 pm

How can I find out on line if my 2003 civic is on air bag recall
"*" indicates required fields