Recalled Airbags Searchable by Vehicle Identification Numbers (VIN)
June 18, 2015
By: Russell Maas
Federal regulators have created a database that allows car owners to specifically search for their vehicle identification number (VIN) to verify whether they may be impacted by the recent recalls for Takata airbag inflators, which may cause airbags to rupture and send deadly debris into the passenger compartment. 
The National Highway Traffic Safety Administration (NHTSA) announced this week that it has uploaded roughly 34 million vehicle identification numbers (VIN) into the agency's recall search system, including vehicles impacted by massive Takata airbag recalls that have been issued in recent months by several different major automakers.
Given the large number of recalls and changes to the size and scope of vehicles impacted, the effort is designed to help vehicle owners confirm whether their vehicle may have faulty airbag inflators and encourage them to schedule the necessary repairs.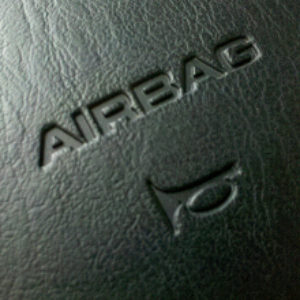 A new webpage has been created specifically for the airbag recall, which can be reached by visiting Safecar.gov/RecallsSpotlight. In addition to the VINs being added to the database, the agency will also provide regular updates on the status of this and other high priority recalls.
With roughly 34 million vehicles recalled by 11 separate automakers, the Takata airbag recall has proven to be the country's largest and most complicated recall in history. The airbags can overinflate, bursting and firing metal sharts into the vehicles' passenger compartments, potentially injuring or killing occupants.
The Japan based Takata part supplier has come under scrutiny for not supply replacement parts in a timely fashion to dealers and a portion of the vehicles that have been repaired are deemed inadequate by the NHTSA and may still pose rupturing hazards.
On May 18, the U.S. Department of Transportation issued a Consent Order to TK Holding Inc. (Takata), which requires the company to be cooperative with the agency in all future actions involving the current recall investigation. The NHTSA also announced that it is attempting to take legal oversight of the recall in order to organize and prioritize the replacement of the defective airbags.
U.S. Transportation Secretary Anthony Foxx said in a press release that the Consent Order is a major step forward for public safety and that the agency is taking proactive steps necessary to sure the defective inflators are replaced with safe ones in a timely manner.
The NHTSA is acting swiftly to take over control of the Takata recalls, as more recall announcements from automakers are issued. Just this month, more than three million more vehicles were recalled by Mazda, Honda and Toyota Motor Corp. for rupturing driver and passenger Takata airbags.
More than 100 injuries have been reported and at least seven deaths, five of which were recorded in the U.S. due to the rupturing Takata airbag inflators. The Takata inflators pose a serious risk of death or injury due to the internal metal components rupturing when the airbag explodes, projecting pieces of shrapnel through the bag at rapid speeds into the cab toward the driver and passengers. Reports from first responders have mistaken Takata airbag fatalities as homicides by stabbing and gunshot wounds.
NHTSA officials say that their oversight of the recall and repair process will not only structure the repair process in both a timely and anticipated safer manner, but will also allow for the agency to track how many potentially rupturing airbags are still on U.S. roadways throughout the process.
Takata Airbag Inflator Lawsuits
A growing number of Takata airbag inflator lawsuits are being filed nationwide on behalf of individuals who suffered severe injuries from an exploding airbag. All involve similar allegations that design defects caused the airbags to overinflate and rupture.
On February 5, the U.S. Judicial Panel on Multidistrict Litigation ordered all airbag lawsuits against Takata filed in federal courts nationwide to be consolidated under one judge for pretrial proceedings as part of a Takata airbag MDL.
Complaints filed throughout the federal court system will be transferred to U.S. District Judge Federico Moreno in the Southern District of Florida to reduce duplicative discovery into common issues, avoid conflicting pretrial rulings from different judges and to serve the convenience of the parties, witnesses and the courts.
The decision initially only affects at least five class action lawsuits filed in three different federal districts. However, more than 67 other pending actions have been identified in about 20 different districts, which will also be transferred into the Takata airbag MDL, since they raise common allegations of fact and law.
"*" indicates required fields