J&J Targeted Minorities, Overweight Women With Talc Advertising As Cancer Concerns Emerged: Reuters
April 11, 2019
By: Irvin Jackson
The same year the World Health Organization issued warnings about the risk of ovarian cancer from talcum powder used around a woman's genitals, Johnson & Johnson changed it's marketing strategy for Baby Powder to specifically target use of their products for feminine hygiene among African American women and women who are overweight.
A special investigative report published this week by Reuters details how Johnson & Johnson's shift toward marketing its talcum powder products to African American women in particular coincided with rising concerns over those same products' safety.
The revelation comes as the company faces thousands of lawsuits claiming talcum powder use on women's genitals increases the risk of ovarian cancer, potentially due to the presence of asbestos, which can also cause mesothelioma and other health problems.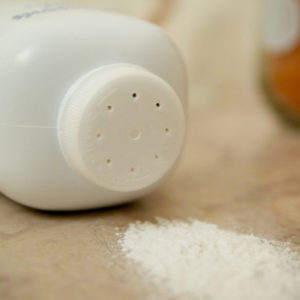 The report notes that the designation of talc being "possibly carcinogenic" came in 2006, and specifically linked the cancer risk to use by women as a genital antiperspirant and deodorant. At that time, Luzenac America, which supplied talc to Johnson & Johnson, began notifying its customers of that potential risk.
The same year, as J&J was being warned its talcum powder products may cause cancer when used as a feminine hygiene product, the company decided that it should begin focusing its talcum powder marketing toward African American women; specifically, overweight African American women in the South.
According to Reuters, the manufacturer began sending samples to beauty salons in African American and Hispanic neighborhoods, launched a new radio advertising campaign and took other actions to reach its new target consumers.
Now, older minority and overweight women make up a large portion of those who have filed thousands of Johnson's Baby Powder lawsuits and Shower-to-Shower lawsuits nationwide, alleging that Johnson & Johnson has withheld information about the potential cancer risk for decades.
Just a few weeks ago, Johnson & Johnson reportedly reached settlements to resolve three talcum powder claims that were either in the middle of trial or set to begin in the coming weeks.
That move came after a different California jury determined last month that Johnson & Johnson should be required to pay $29 million for failing to warn about the risk of mesothelioma from talcum powder, and a Missouri jury returned a landmark $4.7 billion verdict for 22 women diagnosed with ovarian cancer in August 2018. Both verdicts included substantial punitive damages award, which are designed to punish the manufacturer for recklessly disregarding the health of consumers for years.
This is the second special report by Reuters on Johnson & Johnson's talcum powder woes in recent months. In December, the wire service reported internal documents showed Johnson & Johnson knew of the presence of asbestos in talcum powder for decades, potentially since the 1950s.
Rosa

May 11, 2019 at 10:21 pm

I am 77 years old and been using Talcum powder and baby powder since a teenager. Is it really true this can cause cancer?
"*" indicates required fields