Johnson & Johnson Talcum Powder Settlements Reached in Three Cases, As Jury Returns Defense Verdict in Fourth
March 28, 2019
By: Irvin Jackson
As Johnson & Johnson continues to face more than 13,000 Baby Powder lawsuits and Shower-to-Shower lawsuits, each involving allegations that the talc-based products caused users to develop ovarian cancer or mesothelioma, a recent report suggests that the company has settled at least three claims in quick succession.
An Oklahoma jury was deliberating in one of the cases this week, when the judge announced that Johnson & Johnson and the plaintiff had reached an agreement to resolve the case.
According to a report by Bloomberg News, two other Johnson & Johnson talcum powder settlements were reached the same day, to resolve a California trial and another claim set to go before a jury in New York next month.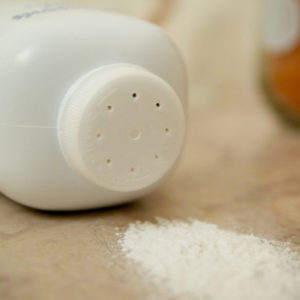 All three of the claims involved a diagnosis of mesothelioma that was allegedly caused by exposure to asbestos contained in Johnson & Johnson talcum powder products.
The decision to avoid the uncertain outcome of a trial came as a state court jury in New Jersey jury returned a defense verdict in favor of the manufacturer in a fourth case. However, only two weeks ago, a California Superior Court jury ordered the manufacturer to pay $29 million for failing to warn about the risk of mesothelioma from talcum powder, and the company has been seen a steady stream of massive verdicts over the past few years.
In August 2018, Johnson & Johnson was hit with a landmark $4.7 billion verdict in a Missouri state court trial, which involved 22 different women diagnosed with ovarian cancer. The award included a substantial punitive damages award, which was designed to punish the manufacturer for recklessly disregarding the health of consumers for years.
Until these recent settlements, Johnson & Johnson has maintained that it intends to defend each case at trial, and has been pursuing appeals in each verdict. However, it is unclear whether the decision to resolve these three claims will impact the strategy for the remaining litigation.
Each of the plaintiffs raise similar allegations, maintaining that Johnson & Johnson has known for decades that exposure to talcum powder may increase the risk of cancer, including ovarian cancer and mesothelioma.
Unless Johnson & Johnson talcum powder settlement agreements are reached to start resolving large numbers of cases, the manufacturer is expected to continue to face a steady stream of trial dates over the next few years.
"*" indicates required fields